TALKTALK have launched a low-cost unlimited sim card for their broadband customers, seemingly in quick retort to BT's re-entry to the mobile market.
The £12 sims offer unlimited data, texts and minutes - but only on 3G. That's in stark contrast to the sims being offered by BT, which are all 4G as standard.
And while customers may be able to get what TalkTalk are claiming to be "Britain's lowest priced unlimited sims", they'll also be facing higher prices for their broadband and phone services.
From June 1st, the cost of each of their broadband packages will increase by £1.50 a month, and as of July, 0845 and 0870 numbers will no longer be included in any call plans.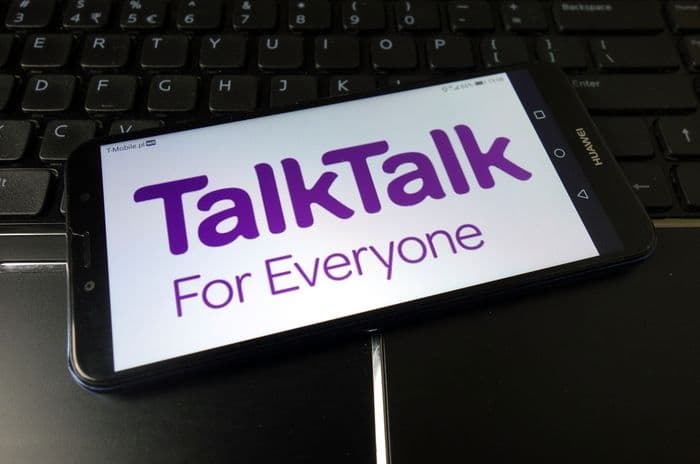 Credit: Piotr Swat/Shutterstock.com
Unlimited mobiles
TalkTalk have been quiet quadplay providers for some time, offering reasonably priced mobile phone and sim-only deals to their domestic customers.
They now have more than 400,000 mobile customers, all using Vodafone's network. But under the terms of that partnership they can only offer 2G and 3G services.
They're in the process of moving to O2, where they'll be able to offer 4G services as well.
In December 2014 they began offering their Plus TV customers a "free" sim worth £5 a month, which includes 100 minutes, 250 texts and 200MB of data.
Compared to that sim, which was really only suitable for lighter users, the new £12 offer seems incredibly generous.
Indeed, anyone who signs up for one but then leaves TalkTalk will see their monthly bill rise to £24, while seeing their talk time and data shrink from unlimited to 2000 minutes and 2GB a month.
And despite only offering 3G data, it's a clear shot across BT's bow, after they announced the launch of three sim-only deals last month.
Like TalkTalk, they're offering a discount to existing customers - but at a flat £5 off per month, it's not quite on the same scale.
| | Data | Minutes | Texts | Price for existing customers |
| --- | --- | --- | --- | --- |
| | 500MB | 200 | Unlimited | £5/month |
| | Unlimited | Unlimited | Unlimited | £12/month |
| | 2GB | 500 | Unlimited | £12/month |
| | 20GB | Unlimited | Unlimited | £20/month |
The TalkTalk sims come with 30 day rolling contracts, while anyone thinking of signing up to the BT options will be committed for at least 12 months.
...but at what price?
More than 10% of TalkTalk's customers also have a mobile deal of some sort with the ISP, and it's plain to see that they're hoping to convert more.
But while thousands may benefit from the cheap sim deal, millions are going to be affected by the news that their broadband and phone packages are going up in price.
As mentioned above, each of the main packages will increase by £1.50 a month from the start of June.
That means Simply Broadband will cost £5 a month, Essentials and Essentials TV will cost £10 a month, and the ISP's Plus deals will cost £20 a month.
There's no change to the price of the fibre part of any package, so those with Fibre Medium (up to 38Mb) will still pay an extra £10 on top of their standard package price, while Fibre Large (up to 76Mb) customers will continue to pay £15 extra per month.
Under Ofcom rules, anyone who signed up with TalkTalk after January 23rd 2014 should be allowed to leave within 30 days of being told about the increases without penalty.
That's good news considering that as well as increasing their package prices, TalkTalk are raising their early termination charges from June - for the second time in 2015.
Simply Broadband customers will face fees of £10.50, Essentials customers £14.50, and Plus customers £22 for every month they have remaining on their contracts, with people who have fibre broadband being charged at least another £5 a month.
In 2010 Ofcom acted to bring down early termination fees charged by ISPs to a much fairer level, and followed this up with the Additional Charges Enforcement Programme aimed at making sure providers kept charges to a reasonable level.
But the programme ended in September 2014, following the "significant reduction in complaints received" about fees for early termination, asking for itemised rather than summarised bills, paying by a method other than direct debit and so on.
Since then, a couple of providers have raised their early termination fees - including TalkTalk in February.
There's more on termination fees in our guide here.
All the fours
In November 2014, TalkTalk had around 350,000 mobile customers, and by the end of the year the Plus TV sim offer had helped boost that to about 400,000.
Combined with BT's early reappearance in the mobile market - before their deal with EE goes through - and Sky's announcement in January that they plan to launch a mobile service in 2016, quadplay seems to have become a truly serious proposition rather quickly.
At the same time, as 4G coverage improves across the UK, more people are starting to factor it into their mobile plans.
Virgin Media and BT use EE for their mobile virtual networks - giving them access to the UK's largest 4G and 3G networks, although O2 and Vodafone plan to cover 98% of the population by the end of this year.
Looking at the pricing and their marketing, perhaps it won't affect TalkTalk too much that they're the only one of the current quadplay providers not to be offering 4G - but it would still seem that the sooner they can start to offer the service, the better.