The UK telecoms regulator Ofcom has stepped in to make it cheaper for broadband and phone customers to escape from long contracts with what has been deemed 'unfair' charges.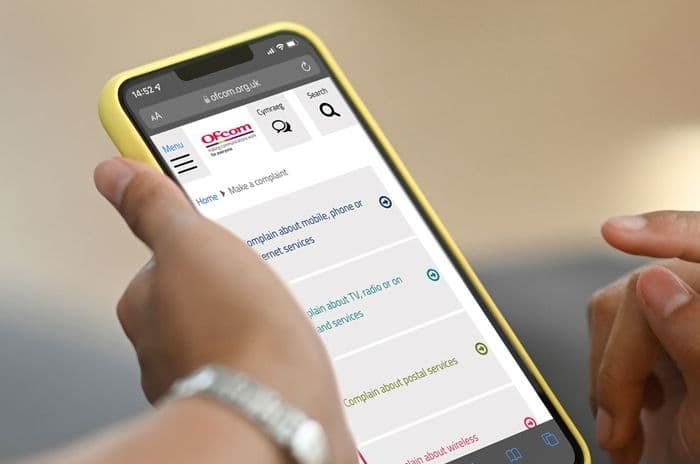 Source: Ofcom
After discussions with the UK's three largest suppliers of landline services - BT, TalkTalk and Virgin Media - maximum monthly contract buyout amounts were agreed.
It could now be as much as 85% cheaper to leave a contract early than 18 months ago (see here for exact costs) when Ofcom started the review although, the regulator notes, the providers still don't believe that their previous early termination charges were unfair.
See below for more detail on each provider's plan and even further below for how far these new rules meet Ofcom's aims.
TalkTalk
TalkTalk is the only provider so far to have already introduced its new charges.
As of 1 June 2010 Essentials (including 'Boosts' customers) pay £8 for each month remaining in their contract and Pro customers will pay £13.50 per contract month remaining.
TalkTalk previously charged the monthly cost up to a maximum of £70.
Since there's now no maximum this could lead to some people being charged more than before (although the majority should pay less). So, if you were leaving TalkTalk Pro with nine months to go you'll now pay £121.50, rather than £70.
Leaving without a MAC key will still incur a fee of £40.
Note that customers still on deals from the company's Tiscali brand will have to wait until November this year for the same changes to apply to them.
Virgin Media and BT
Virgin Media and BT will introduce the new charges in October 2010.
Virgin Media will charge £4 and £9 per month left in contract for their cable phone service and cable broadband L respectively.
So, say you're on the Virgin Media broadband L and phone M deal, leaving with 6 months to go you'll pay (£13 x 6) £78 rather than the current charge of (£24.49 x 6) £146.94.
National broadband customers will pay £5.35 per month left (LLU) or £4.63 per month left (non-LLU) as well as a £2 surcharge in the first month of leaving Virgin Media.
So far, BT haven't confirmed how their broadband charges will change but leaving a BT phone contract will be considerably cheaper: £2 a month rather than £7.50 on the weekend calling plan and £5 rather than £8 on the unlimited calling plan.
Ofcom's aims
Ofcom has been investigating unfair charges since March 2008. The aims of its first report were twofold:
To protect poorer consumers, and
To ensure that broadband deals are properly marketed
The regulator's report will examine the extra fees imposed on customers who pay their bills late, who want to terminate a contract early, who cannot pay by direct debit or whose service is suspended following late payment.
"There is a concern that some additional charges may [be] excluding these [poorer] consumers from some communication services altogether," they said.
The report underlines the importance of small print to consumers.
Under the Unfair Terms in Consumer Contract Regulations 1999 additional charges should be fair and easy to understand.
As we've seen, some broadband providers seemed to have missed the memo on that one, however.
Have they been successful?
Although Virgin Media and BT have yet to release full details of the new charges, which will be introduced later in the year, Ofcom expects other broadband and landline providers to follow their lead.
Judging by TalkTalk's efforts, which will actually be more expensive for some customers, though, there's still some way to go.
All providers seem likely to continue to charge a fee for moving without using a MAC code or other recognised switching service (i.e. leaving but not moving to another broadband provider).
That does go some way towards meeting Ofcom's basic aims of protecting the poorest consumers and making sure deals are marketed clearly.