Project Lightning 'at least a quarter' FTTP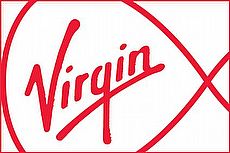 VIRGIN Media have announced plans to massively expand their "true fibre" network, with a pledge to bring full fibre to the premises (FTTP) connections to at least one million buildings.
The ISP say more than a quarter of the four million premises they're adding to their network over the next few years will be connected via pure fibre optic cables - potentially allowing for connections of up to 1Gb.
The news means that Virgin could soon own the UK's biggest FTTP network, at around five times the size of each of the FTTP networks run by rivals BT and Hyperoptic.
Meanwhile, with construction going more quickly than they had initially predicted, Virgin have also brought forward the date by which they expect Project Lightning to be complete - from 2020 to 2019.
Don't Virgin already do fibre?
The vast majority of Virgin's fibre network is a fancier version of the fibre to the cabinet provided by BT and their resellers.
As with the BT Openreach infrastructure, fibre optic cables come within a reasonable distance of our homes and offices - but then, where Openreach switches to the copper phone line system wire for the last part of the journey, Virgin Media use coaxial cable.
The hybrid fibre coaxial (HFC) network is much more efficient and can handle far more information than copper wiring, which is why even Virgin's slowest broadband is faster than standard fibre from most other providers.
Even so, the coaxial part of the connection seriously limits the speeds Virgin can offer - although there is some room for manoeuvre.
At present the ISP use DOCSIS 3 technology to provide connections of up to 200Mb for their residential customers and up to 300Mb to their business users.
When it first appeared, DOCSIS 3 could only support connections of up to 100MB; now, under perfect conditions, it's possible to get up to 400Mb.
So Virgin are running trials with the next generation of DOCSIS technology, 3.1, known to be able to offer download speeds of up to 10Gb in ideal conditions.
In reality, it's likely that if and when the new standard is brought in, it'll be used to offer connections of 500Mb to 1Gb, matching or beating what's on offer from Virgin's competitors.
So why offer FTTP?
Just as BT are testing a variety of methods of providing ultrafast broadband, Virgin have been looking at more than one way to provide broadband in the near future.
Following trials in Cambridge and Lincolnshire, they say areas in West Yorkshire, East Sussex and Devon will be the first to benefit from fibre to the premises.
For now, those FTTP connections will offer the same up to 200Mb and 300Mb services as are available to people on the HFC network.
But by committing to bringing FTTP to at least a quarter of the premises included in Project Lightning, Virgin are, in chief executive Tom Mockridge's words, "future-proofing the country's network infrastructure with the best and most modern technology."
Future proofing? Really?
With pure fibre the connections tend only to be limited in speed by the equipment at either end of the cable - unlike standard broadband and even BT's G.fast technology, which sees data rates drop the further from source we get.
Just a couple of weeks back, minister for the digital economy Ed Vaizey admitted that if we rolled out FTTP nationwide, we could "dial up the speeds ad infinitum".
The problem is that, as Mr Vaizey pointed out, pure fibre is "potentially very expensive" - a statement that anyone who looked into the possibility of ordering BT Infinity 3 and 4 will be able to agree with.
That high cost is why existing FTTP providers concentrate on either high density areas such as multiple occupancy buildings, or communities where there's strong support for both installation and take-up.
Virgin are already investing £3 billion in Project Lightning, however, and thanks to the adoption of narrow trenching, they're not only moving faster than they initially planned but covering the ground more cheaply.
That's allowed them to expand their plans to smaller communities - and now, it seems, to boosting the kind of connections they offer.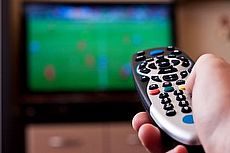 15 November 2017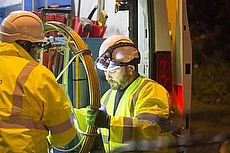 10 November 2017
9 November 2017
Follow us or subscribe for FREE updates and special offers