Broadband speed claims 'a complete joke'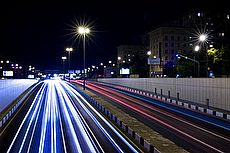 ADVERTS claiming broadband speeds that only 10% of us can get are "a complete and utter joke", the minister for the digital economy has said.
Ed Vaizey was giving evidence to the Commons Select Committee on superfast broadband coverage when he called the advertising standards regarding broadband speeds "ridiculous".
He also told the Committee that it was important that both the Government and customers had "an objective measure" of the kind of speeds a building could realistically obtain.
Better than it was
Mr Vaizey told the Committee that he had told the Advertising Standards Authority (ASA) "to their face" what he thinks of "the idea that if you can deliver to 10% of houses the broadband speeds you are advertising on a large billboard and get away with it".
We are at least in the situation now where no provider dares to say their standard broadband offers connections of 24Mb, which was the case in 2011.
That's when Ofcom called for an end to "up to" adverts - but when the broadcast and non-broadcast arms of the Committee of Advertising Practice (CAP and BCAP) issued new guidance on the issue in September of that year, they allowed the term to remain.
How it could be used had been changed, however. Previously the ISPs had quoted their connections as being "up to" 20Mb or 24Mb - referring to the speeds that the technology used to provide our broadband is capable of, under absolutely perfect conditions.
That was replaced by the requirement that the maximum speed an ISP could advertise was one achievable by at least 10% of their customers.
Suddenly 24Mb broadband vanished, and providers began to offer much more modest products of up to 14Mb and 16Mb.
Over time, the "up to" has increased, with most ISPs now offering standard broadband of "up to 17Mb". Fibre broadband, which is delivered over lines capable of 40Mb and 80Mb, is sold as "up to" 38Mb and 76Mb to provide the necessary wriggle room.
Even ultrafast fibre isn't exempt, as both Sky and TalkTalk are advertising their UFO packages, delivered over a network technically capable of reaching speeds of 1Gb, as "up to 940Mb" and "up to 900Mb".
Their data vs our data
But now, for various reasons, we're back in the situation where almost all ISPs are offering standard broadband of up to 17MB - despite many households struggling to get anywhere near that.
ISPs are obliged to tell their potential customers of the kind of speed they can expect to get if they sign up - and they ask for our postcode to get an idea of how distance from the nearest exchange or on-street cabinet may affect the speeds we can get.
But then they'll also warn us that other factors, such as the condition of the wiring inside our homes, may prevent us getting the speed they've estimated.
Enter the SNP's John Nicolson, whose constituency, East Dunbartonshire, includes many of the northern suburbs of Glasgow - an area we could assume would have decent connections.
He told Mr Vaizey how one of his own members of staff had been told by BT that she had a connection of around 8Mb, but who had found through her own speed tests that she was lucky to get 2Mb.
The problem here, Mr Nicholson pointed out, is that the Department for Culture, Media and Sport accepts BT / Openreach's data on achievable speeds, rather than those provided by independent sources.
Mr Vaizey agreed that it was, "important that we have an objective measure of what speed a premise is capable of receiving".
While he said no more, it sounded awfully like his frustration at the speed claims made by the ISPs runs deeper than believing their adverts to be "ridiculous".
Minimum speeds
That said, he had some good words for Ofcom, who have been working to make it easier for people to leave their broadband provider if speed is an issue.
Last October regulations came into force that allow customers to leave their ISP at any point during their contract - if their connection is slower than the minimum guaranteed access line speed.
"If you're expecting 15 to 20Mb and you're only getting 2 or 3Mb, you can now get out of that contract"
Ed Vaizey, digital economy minister
This is set at the rather unambitious level of the speed achieved by households topping the slowest 10% in an area.
Say there are 100 households similar to ours and with the same provider as us in a particular area. We're only entitled to leave without penalty if our connection is slower than that in the 90th fastest of those houses.
And yet it is an improvement on the previous rules, which stated that we were only allowed to leave because of poor speeds if we were still within the first three months of a contract.
Ofcom, said Mr Vaizey, "is doing great work on consumer protection" but admitted that there was still work to be done and that in cases where customers were unhappy with their service, "we need to make [switching] simpler".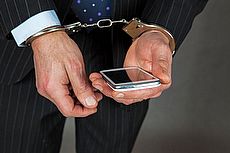 23 November 2017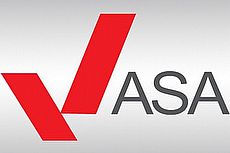 23 November 2017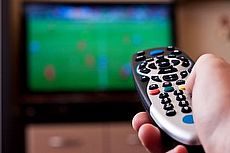 15 November 2017
Follow us or subscribe for FREE updates and special offers