Broadband ads should show total costs, says advert watchdog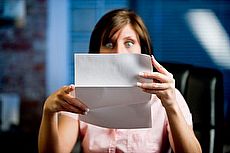 ADVERTS for broadband will have to be much clearer regarding total monthly prices from the end of May, the Advertising Standards Agency (ASA) have said.
They say that the approach currently taken by ISPs, where they present the price of the broadband separately from essential other costs such as line rental, are "likely to mislead consumers".
That's based on a survey they carried out in conjunction with Ofcom last summer, in which about three quarters of people polled said they found broadband adverts "fairly or very unclear".
So by the end of May there'll be stricter rules on how broadband deals should be advertised. As well as making line rental more obvious, the ASA want to see greater prominence given to contract length, non-discounted pricing and upfront costs.
It says it's free
The good news is that almost a quarter of those surveyed (23%) managed to identify the correct monthly cost of the deals they were shown after one quick look at an advert.
A further 53% got the total monthly price right after being shown the deals again and asked to focus on the cost elements.
But 24% failed to identify how much a broadband deal would cost them each month even after being asked to look again at the adverts in more detail.
Of those, 64% said they believed the price quoted for the broadband alone was the full monthly cost - so if the advert offered free broadband they thought they'd pay nothing at all. As one respondent put it:
"It states that it is free for the first 12 months, so my understanding is that it is free."
The other 36% of this group noticed the price of the line rental in the adverts, but didn't think it was a cost that had to be paid every month of the contract and confused it with other prices mentioned.
Some thought it was the standard price of the broadband after an introductory period, for example.
The ASA say that if the situation is the same across the whole population as it was for the sample they surveyed, that means as many as 4.3 million households signing up for deals completely unable to work out how much they'll be paying.
Considering that line rental is around £17 to £18 a month, and that trying to get out of a contract early can be incredibly costly, that's a potentially very expensive and unpleasant shock for millions of households.
All-inclusive prices
The ASA have therefore suggested that when ISPs are promoting their broadband deals, they should advertise:
All-inclusive prices - for both upfront costs and monthly bills; line rental shouldn't be separated from the cost of the broadband
Greater prominence for text showing the length of the contract, and the cost of services after any discounts end
Greater prominence for those initial costs, such as the set up fee and getting the router
Citizens Advice, who regularly criticise the big broadband providers for their adverts, and have even submitted official complaints about the four biggest, have welcomed the move.
Their chief executive Gillian Guy said: "Some people are paying up to six and a half times more for broadband than advertised; customers are being promised one thing, and charged for another".
TalkTalk, well known for running some tempting adverts, have come out in support of the ASA's plans, saying they've already asked Ofcom to bring in all-in pricing.
They also point out that they're already using all-in pricing on a pilot project in York - in reference to the ultrafast fibre optic (UFO) network being built in parts of the city, and being sold by both TalkTalk and Sky.
The broadband is the only thing different about the services TalkTalk are offering - but it's different enough that pricing the deals available in a different way is less risky than changing how they sell their normal ADSL or fibre deals elsewhere.
As they say, "until the whole market moves to single prices, any company that advertises its products like this will struggle to compete with what look like better deals from other providers".
Even so, Sky are selling their UFO deals in the more traditional way, quoting separate prices for the broadband and line rental.
More information available
TalkTalk are in the minority here; other ISPs, represented by the Internet Service Providers Association (ISPA) aren't happy with the ASA's findings.
The ISPA say they want to see "more detailed research" into how we engage with adverts for ISPs, and that "price is only one factor" when people are choosing a broadband provider.
They're annoyed by the fact that the study doesn't take into account any of the chances for further research that customers have if their eye has been caught by an advert:
"ISPs provide clear information if consumers engage more closely with them, for example by going to their website, visiting a shop, working with comparison and consumer websites or by calling the providers."
This seems to miss the point somewhat. Yes, our comparison tables (available here) show what the ISPs charge for line rental, and we also provide an overview of the total monthly cost, plus any set up fees.
But many people will sign up for a long contract on the basis of what looks like a good deal in an advert - and when three quarters of people say they find those overly confusing, that's not ideal.
Especially given the way basic, unavoidable, costs like line rental have been increasing in recent years, the clearer they can be made in adverts the better - at least for customers.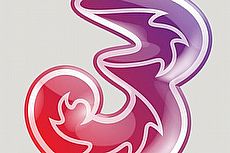 7 December 2017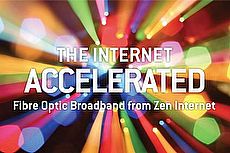 6 December 2017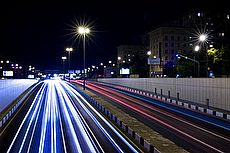 4 December 2017
Follow us or subscribe for FREE updates and special offers