CITIZENS Advice has made official complaints about adverts for broadband from the four big providers, for what they say is misleading pricing information.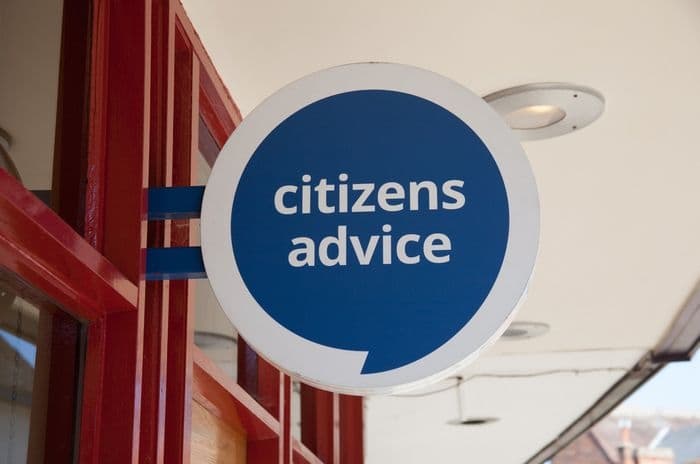 Credit: Ben Molyneux/Shutterstock.com
The charity say the ads from BT, Sky, TalkTalk and Virgin appear to offer deals ranging from "free" to £5 a month - while obscuring the fact that the actual average cost per month is significantly higher.
Sky's "free for six months" unlimited broadband advert comes in for serious criticism: Citizens Advice points out that over the entire length of the contract a product advertised as "free" will come with costs of more than £500.
What's the issue?
The complaints refer to Section 3 of the Committee of Advertising Practice (CAP) guidelines regarding misleading ads.
Previous CAP clampdowns on misleading broadband advertising focused on speeds and data limits. Despite those changes coming into force in 2012, providers still sell their broadband on the speeds achievable in ideal conditions.
This time around, however, the complaints refer to the following two CAP requirements:
3.17 Price statements must not mislead by omission, undue emphasis or distortion. They must relate to the product featured in the marketing communication.
3.21 If the price of one product depends on another, marketing communications must make clear the extent of the commitment the consumer must make to obtain the advertised price.
Citizens Advice say the adverts in question emphasise the free and reduced cost parts of the packages "in a way that detracts from and obscures the true total cost to the consumer".
They also say there's not enough clarity regarding the commitment involved - referring to line rental, contract lengths and so on - saying these can easily be overlooked.
What each deal actually cost
When Citizens Advice complained about the adverts in question, TalkTalk were offering their basic, broadband-only, option - usually £3.50 a month - for £1.75 a month for 12 months, on top of line rental.
But Citizens Advice say they felt the line rental component - costing £16.40 a month - wasn't made clear enough, which could lead people to think that something that cost £18.45 a month in total was actually less than £2 a month.
The BT advert in question offered standard broadband free for six months. Line rental was a must, but the package included no calls. For the rest of the 12-month contract, the price for the broadband returned to £10 a month.
Taking into account the £16.99 monthly line rental, this "free" offer cost £263.88, plus the cost of any calls made - at least 9p per minute - over the life of the contract.
In comparison, at the time of writing, the deal BT are offering for broadband plus weekend calls costs £4.75 a month plus line rental for 12 months, then £13 a month plus line rental, or £260.88 in total for the first whole year - £3 cheaper than the "free" deal.
Virgin meanwhile were advertising their up to 50Mb broadband and phone package for £5 a month for six months, plus line rental of £16.99 a month; after that it cost £17.50 a month plus line rental, for a minimum 18 month contract.
That adds up to £274.99 over the minimum term of the contract.
Finally, the Sky advert Citizens Advice had issue with involved their "free" unlimited fibre broadband.
The satellite provider was offering six months of fibre broadband free - but after the introductory period, that shot up to £20 a month, and with line rental of £16.40 payable every month.
Over the course of the minimum 18-month contract, that adds up to a total of £535.20 - and that's before set-up and equipment costs of up to £76 are factored in.
Contractual obligation
Most of the offers advertised are available only on new deals - that is, for new customers or people renewing or upgrading existing contracts.
Those who joined their current provider years ago may think they're out of contract - but anyone who pays line rental upfront or takes broadband with their phone (that's most of us, then) is effectively tied into a contract of at least 12 months.
Getting out of them can be almost as expensive as staying with them for the rest of the minimum term.
TalkTalk and BT will charge varying amounts, ranging from £3 to about £30 per month of remaining contract, depending on which services the customer was signed up for.
Meanwhile Virgin and Sky both request early termination charges, but don't specify what those are.
Even customers moving home must be wary regarding phone and broadband contracts. Moving is one of the few reasons many providers will consider letting someone out of an existing contract without massive fees - but most would rather be taken to the new home, for a cost.
And those who do take their old provider with them are often written into brand new contracts of at least a year in length, starting from the date the service goes live at the new address.
Read the small print
It's easy to see why providers advertise their services this way. Just as none of them want to admit to having the slowest broadband, no one wants to admit they cost more than the others without very good reason.
As line rental prices go up, making broadband the headline price point of any bundled deal will attract far more customers.
But Gillian Guy of Citizens Advice points out that, "consumers need to be presented with the total cost to be able to make meaningful comparisons."
At Choose, we endeavour to do just that, showing the elements that add up to the true monthly cost of every package - and not in small print.
For example, as it's almost impossible to get broadband without also taking a home phone line, our basic comparison table - here - includes columns for the cost of line rental, and any inclusive minutes or calls, alongside the headline details of a deal - as well as how long that deal lasts, and what the price is after that.