Automatic refunds mooted for poor broadband service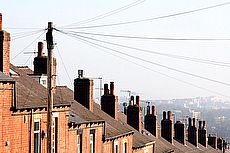 ©iStock.com/jonpic
CUSTOMERS could receive automatic compensation if they suffer any loss or reduction of their broadband or mobile service in future, under proposals from Ofcom.
Other measures suggested include creating a simpler pricing structure and a standard cost comparison measure to make it easier to choose between providers and plans.
They've also called for BT and Openreach to operate at a greater remove from each other, but have held back from calling for a complete split - for the time being.
Many of the recommendations in their once-a-decade review [pdf] could have far-reaching implications, - not just for increasing choice and decreasing costs, but for better broadband speeds and improved phone coverage.
Disgruntled customers
At the moment, customers with a complaint about their broadband, landline or mobile service have to contact their provider themselves, and many end up taking their issue to the Ombudsman before getting any compensation.
Ofcom say that rather than seeking redress themselves, customers should "instead receive refunds automatically for any loss or reduction of service".
To that end they're planning to consult on the matter - so there's little specific information about how or when we could expect such a measure to come into effect, and we can expect a certain amount of resistance to the idea from the providers.
Where we may see more movement, more quickly, is with Ofcom's suggestion that providers present information on the "average monthly cost" of their services over the stated contract period.
A joint investigation with the Advertising Standards Authority (ASA) revealed last month that around three quarters of people found broadband adverts "fairly or very unclear".
As a result of those findings, the ISPs have been told that, from the end of May, they must be much clearer regarding total monthly prices.
Slight separation
But for the ISPs themselves, the most important part of Ofcom's review relates to how they can provide the services for which they charge.
There have long been calls for BT's infrastructure division, Openreach - formed as a result of the last Ofcom Digital Review in 2005 - to allow their rivals to have access to their cables and telegraph poles.
BT's rivals have frequently complained that engineers take longer to fix faults and issues with the equipment when they're reported by a non-BT provider, and Openreach have also come under fire for taking too long over installations and maintenance of leased lines.
Ofcom themselves have said in the past that BT have the "the ability and incentive to discriminate against competing providers" by owning Openreach.
Little wonder then, that several of BT's competitors - particularly Sky - have not only lobbied for access to the Openreach pipes, but for Openreach to be split from BT entirely.
Ofcom have shied away from completely separating the two for now - although they haven't ruled it out in future should their proposals for putting Openreach at another remove from BT not work out.
For the time being, they've said that Openreach needs more independent governance. This, they say, would allow the company to make their own decisions on budget, investment, technical and operational strategies - and importantly, to "serve all wholesale customers equally".
Open to all
At the same time, Ofcom have said BT must allow competitors to access their Openreach cable ducts, making it easier for competitors to install and maintain their own equipment.
The regulator will also make it easier for providers to "invest in advanced, competing infrastructure" as well as "protecting those who have already made investments".
Alongside this, they've announced plans to encourage a large scale roll-out of "new ultrafast broadband networks, based on cable and fibre lines".
That's ultrafast, not superfast, broadband - as defined by Ofcom, which means speeds of at least 300Mb.
This, they say, will provide an alternative to the copper-based technologies currently in use by BT, and being adapted for future use in the form of G.fast, which they say will offer speeds of up to 500Mb to 10 million UK premises by the end of 2020.
BT have been criticised for the slow pace at which they're rolling out superfast broadband - although it's worth pointing out that they hold all the contracts for the first phase of the Broadband UK (BDUK) superfast project, which is about six months ahead of schedule.
But for the roughly 2.4 million premises that still can't get a connection faster than 10Mb, that's little comfort - and many such communities have taken matters into their own hands.
Not being able to access the Openreach infrastructure has meant that until now, providers looking to provide an alternative have often have relied on micro-trenching - digging narrow channels in which to lay their cable.
Ultrafast future
Despite the additional effort this has required, FTTP has been making slow but steady progress across the country, with a variety of providers providing pockets of superfast connectivity.
In 2011, Hyperoptic connected the first building, in Battersea, London, to their 1Gb broadband building network, while Gigaclear began building their own FTTP network in Rutland.
Scroll forward to today, and Cityfibre are working to connect some 20,000 homes in York to an up to 1Gb network being sold through Sky and TalkTalk.
While they no longer count as ultrafast, only offering residential connections of up to 200Mb,Virgin Media have invested £3 billion in expanding their cable network and filling in the gaps, with the aim of covering almost 17 million properties by 2020.
Better connections
It's not just fixed broadband that Ofcom are looking to improve, but mobile broadband - and mobile calls.
They say that coverage from the four main networks reaches just 72% of rural areas; inside rural buildings coverage falls to just 31%, while only 41% of rural roads are covered.
It was early last year that Ofcom made it a condition of O2's operating licence that they must provide indoor coverage to 98% of UK premises by the end of 2017; the other operators are said to be following suit.
Last summer the regulator launched their own mobile coverage checker, based in part on data provided by the networks themselves, and in part on their own tests.
Ofcom say this should enable people to "choose the best provider for them" and that this in turn "should incentivise mobile operators to improve coverage".
Let's also remember the threat being made by Ofcom to look into getting providers to automatically pay compensation to those who suffer poor or no service - and we could see some solid improvements.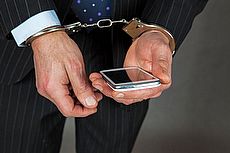 23 November 2017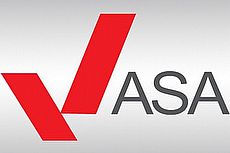 23 November 2017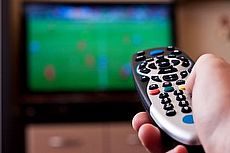 15 November 2017
Follow us or subscribe for FREE updates and special offers