BT have announced their intention for 10 million homes to have access to ultrafast broadband by 2020 - and for all homes to get broadband of at least 5-10Mb.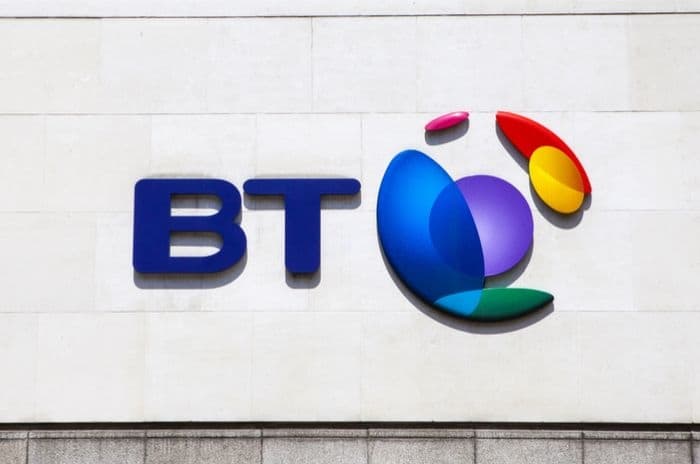 Credit: chrisdorney/Shutterstock.com
They've also pledged to introduce some kind of satellite broadband service to cover the UK's most remote premises by the end of 2015.
And after yet more calls for BT and Openreach to be split from each other, Openreach have said they're open to the idea of customers being able to contact them directly in order to tackle service issues.
Faster service, sooner
When they announced plans for the first trials of G.fast earlier this year, BT said they were aiming for the technology to be available to "most" of the UK by 2025.
The trials themselves haven't been going that long, offering connections of up to 300Mb to a couple of thousand premises in selected areas of Huntingdon in Cambridgeshire and Gosforth in Newcastle.
Considering they intend to start the nationwide roll out by 2017, their ambition to give 10 million premises - around a third of UK households - access to ultrafast broadband within three years of that could be seen as somewhat ambitious.
But that's not all - BT are also pledging to provide 1Gb services "for those that want even faster speeds", using a combination of G.fast and fibre to the premises (FTTP) technology.
Whether this is provided via infrastructure of the sort used by Hyperoptic - and BT themselves in some Superfast project areas - or an improved version of BT's currently unavailable fibre on demand (FTTPoD) service, is unclear.
Regarding G.fast, there are two points to bear in mind.
Firstly, they're only aiming for the service to be available to people - in the same way that 90% of us have access to fibre broadband should we want it, but just 32% of us actually subscribe to a fibre service.
Secondly, while efforts to introduce and expand ultrafast broadband are massively important to BT's future, what about the people who have trouble accessing even basic broadband?
For those in the most remote places - often spoken of as the final 1-2% - BT have at least committed to providing satellite broadband by the end of 2015, although any further detail is lacking at present.
Very basic
But while the Government say that everyone in the UK should be able to access "basic broadband" with an average connection speed of 2Mb by next year, some are still struggling to get that kind of speed as an occasional maximum, never mind a consistent average.
So shouldn't we be welcoming BT's pledge to "help government deliver the broadband speeds necessary for every property to enjoy modern day internet services" such as streaming video in high definition?
It depends on who sets the bar - and how low it's set.
At the turn of the year, Ofcom and Defra said in independent reports that they believed 10Mb should be considered the threshold for "basic broadband".
Both organisations are aware that this is something of a moving goalpost: in 2013 Ofcom said homes really needed a connection of at least 8Mb; Defra meanwhile cited the need to future proof the universal service obligation (USO).
And yet, in March, a Government policy paper declared that they would look at raising "the legal entitlement to a basic service - from dial up speeds to 5Mb".
So BT are offering to help hit a rather unambitious target - one considerably lower than that recommended by the regulator - and without any kind of timetable.
Even then, BT chief executive Gavin Patterson says that "to achieve this, we need a collaborative effort across industry and government", and emphasising the need for "a supportive regulatory and government policy environment".
Radical reform required
That's in direct response to the continued calls for BT and Openreach to be completely separated.
The pressure has been ratcheted up this year as a result of Ofcom saying they're looking into the possibility and opening a consultation on the matter.
And then yesterday, the Financial Times published an open letter regarding BT Openreach, co-signed by the heads of TalkTalk, Sky, Vodafone - and the Institute of Directors, among others.
In that letter, they say that talk of Britain being "the world's leading digital economy" will remain just that - talk - unless "radical reform" is considered.
Ofcom have done a good job of ensuring competition on the old copper network, they continue, but the regulator's powers "are insufficient for the new superfast world".
In addition, they add that there's an "urgent need for increased competition" to help drive innovation and investment in future broadband services, including "coverage in hard to reach areas".
To that end, they're asking Ofcom to refer BT Openreach to the Competition and Markets Authority for full investigation - with a view to getting Openreach hived off from BT.
Improved service
A favourite theme among BT's rivals when complaining about their ownership of Openreach is poor customer service.
Openreach chief Joe Garner admits they could be better in this regard, but says they've already made a huge amount of progress.
In December 2013, Ofcom told Openreach they had to meet new customer service targets or be fined.
Mr Garner points to the fact that not only have Openreach met all 60 of Ofcom's service targets for 2014/15, they've exceeded them. Having taken on another 3,000 engineers, they've reduced installation waiting times and seen complaints halved.
He also drew attention to a fairly new service called "view my engineer", which gives customers a better idea of the progress being made on their case - and the name and mobile number of the engineer working on it.
That goes some way to addressing one of the most frustrating issues for broadband users - the fact that when they report a fault with their service, they can only deal with their own ISP.
Many customers have gone without a broadband service for far longer than they might have needed to as a result of waiting for their ISP to refer the problem to Openreach, never mind for Openreach to arrange to investigate and fix it.
Mr Garner says he's open to the idea of customers being able to contact Openreach directly when they have service issues - but that will require agreement from Ofcom and the other ISPs.
The thinly veiled suggestion is that Openreach are willing to do more - but they have to be allowed to do it.
It's a similar tack as BT are taking regarding the setting of a new USO - show willing, but make it clear that it's not them who will be responsible for any lack of progress or ambition.
The one thing everyone is in agreement on is that, as Gavin Patterson said, "we think the UK has an even brighter future ahead if we make the right decisions today".
It's just that each of the players involved has a different opinion on what the right decisions are.