Could Openreach be split from BT?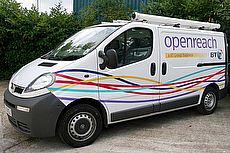 OFCOM have announced they are looking into the possibility of completely separating Openreach from parent company BT.
They've opened a consultation into the issue following the first phase of an industry wide strategic review, the last of which took place 10 years ago.
It'll be music to the ears of competing ISPs such as Sky and TalkTalk, who have long been arguing for greater access to the infrastructure that Openreach maintain.
They say that BT owning Openreach gives the once national provider an unfair advantage - and Ofcom have said themselves that BT have both "the ability and incentive to discriminate against competing providers."
The regulator has also expressed concerns about Openreach's performance regarding repairs and orders for other broadband suppliers.
A quick history
BT Openreach, to give the company their full name, build and maintain the copper and fibre network used by more than 200 ISPs and fixed line phone companies across the UK.
They came into creation following Ofcom's last strategic review, published in 2005, and were tasked with the obligation of allowing competing providers access to the network "on equal terms".
But that access only goes so far - should a TalkTalk or Plusnet customer have a problem with their line, it tends to be Openreach's engineers who will be responsible for finding and fixing the problem.
The ISPs, however, are often reluctant to do so. For one thing, they have to pay for Openreach to come and look at the problem.
Then there's the frequent delays they face in getting repairs done when they do escalate the issue to Openreach.
Tit for tat
Sky have been at the forefront of the most recent barrage of complaints, submitting a dossier [pdf] of service issues and evidence that they say shows Openreach aren't doing their job properly.
Sky claim that more than 90% of installations requiring an Openreach engineer take more than 10 days, and almost 10% take longer than 30 days.
That, Sky continue, could be because Openreach change agreed installation dates with Sky customers "around 36,000 times a month", while also missing more than 500 appointments and failing to complete another 4,000 jobs per month.
They say faults across the Openreach network increased by 50% between 2009 and 2012, and that Openreach consistently miss the performance targets set in their agreements with providers.
BT responded by pointing out that Openreach have met all of the 60 service targets they've been set by Ofcom, and that they were working hard to reduce the number of appointments they missed.
They also suggested that Ofcom include pay TV in their strategic review, saying Sky's "dominance" of the market had led to high prices and "poor outcomes" for customers.
What are the options?
BT are obviously keen to keep hold of Openreach if they can - wholesale line rental and their other services provided BT with almost 30% of their revenue in 2013/14.
They also say that their sheer size, and the fact that they have Openreach on board, are crucial in helping the UK meet the superfast broadband targets set by the Government.
They say the UK is outpacing much of Europe, and "much of that progress is down to BT investing billions of pounds in fibre at the height of the recession. That investment wouldn't have occurred had BT been split in two a decade ago."
And indeed, among the options Ofcom say they're considering are two that would allow Openreach to remain under BT's wing.
The first would see business continuing as usual, with "regular market reviews" to help address any concerns about competition.
The second would allow BT and Openreach to stay together, but would bring in stronger regulations and incentives to control wholesale prices and improve the quality of service they offer rivals - and tougher penalties when they fall short.
Separating the two could well increase competition, have a benefit for customers, and even lead to simpler regulation, Ofcom say.
But they add that it "would be challenging", and wouldn't necessarily address the big concerns about service quality, or about when and by how much investment should be made.
Finally they're also interested in hearing views on complete deregulation, and promoting competition between networks.
Virgin Media, Hyperoptic, Gigaclear and others all have their own networks, and Ofcom believe that allowing genuine competition between them and Openreach could give the latter the incentive to improve their infrastructure.
But while it would be fantastic to see more fibre to the premises, Ofcom note there's a risk of duplication of networks in denser areas, and weak competition in less crowded or profitable parts of the country.
A wider perspective
But the review isn't just going to look at splitting BT.
Ofcom chief executive Sharon White says the point is to "promote competition, investment and innovation, so that everyone benefits from even better coverage, choice, price and quality of service in years to come."
That also means looking at the practise of bundling, particularly as quad-play gains traction.
Ofcom have spotted that being able to get all our media services from one place "can offer consumer benefits, but may also present risks to competition."
It's a really good thing, for example, that switching broadband provider has been made simpler.
But it's already almost impossible to change ISP without also having to change home phone provider - and in the case of TalkTalk customers who also take the ISP's mobile services, losing some hefty discounts on their tariffs.
While a provider might seem like really good value for one of their services, the cost of tacking on the other obligatory parts of the bundle could well dull their appeal.
It's accepted that to get BT TV or Youview from TalkTalk, people must take their broadband and phone lines; Virgin Media's TV customers can take their phone line and broadband from elsewhere if they want but it makes more sense to bundle them.
Only Sky TV customers really benefit from being able to take their broadband and phone services from another provider.
What impact that will have on competition for those who need, want, or can only afford, a couple of services is going to be a big issue in the years to come.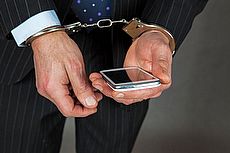 23 November 2017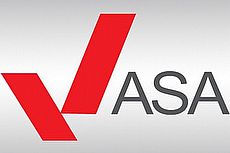 23 November 2017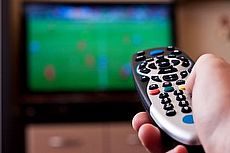 15 November 2017
Follow us or subscribe for FREE updates and special offers