BT confirm ultrafast investment plans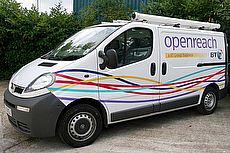 UP TO 12 million homes and businesses in the UK will be able to get ultrafast fibre broadband courtesy of BT by 2020, with two million of them being served by fibre to the premises connections.
The media giant have also pledged that superfast broadband and 4G phone services will be available to more than 95% of the UK by the same point.
These plans don't come cheap; BT say such investment will cost £6 billion - but they should be able to afford it, having just announced annual profits of £3.03 billion, up 15% from last year.
Total sales rose by 6%, to £18.9 billion - with just over £1 billion of that coming from their newest division, EE.
Profits rise, prices rise
Those figures will do little to placate the millions of customers who've just been informed of some fairly hefty price rises for their phone and broadband services - and for those who take BT Sport from other providers.
BT attempted to soften the blow by pointing out some of the more immediate perks users would be seeing - faster entry level fibre broadband, rising usage allowances, and free security features, as well as the promise of better customer service.
Given how well they've done in the past year, that seems the least they can do - and while chief executive Gavin Patterson says that customers should already be seeing the benefit, they will be doing more "to meet customers' rising expectations".
Some of those efforts will sound familiar to people who've received their price rise notification letters: Patterson says the company will be "upgrading service levels to next day repair" and that they've "recruited more than 900 extra contact centre staff."
Subject to conditions
It's not just their intention to improve service standards that BT are repeating today: the pledge to extend 4G mobile services to more than 95% of the UK is a duplication of the announcement made by EE last month.
The plans for deploying ultrafast broadband on a wide scale are also nothing new - BT said in February last year that, pending successful trials, they intend to have G.fast available to "most" of the UK by 2025.
Now, however, they're giving us - and Ofcom - a better idea of how far they think they can get with those plans by a set date.
BT say that Openreach will make ultrafast broadband available to "a minimum of ten million homes and businesses" by 2020, with the aim of reaching a further two million on top of that.
But those ultrafast plans, they point out, are "subject to regulatory certainty" - in other words, they rely on BT being allowed to keep hold of Openreach.
Business focus
Sky - who rarely miss an opportunity to gripe about BT's ownership of Openreach - have responded to BT's announcement as waspishly as we might expect.
Andrew Griffith, group chief operating officer and chief financial officer, had this to say:
"It is clearer than ever that their plans for FTTP will bypass almost every existing UK home. This limited ambition has been dragged out of BT by the threat of regulatory action."
Ignoring the tone in which Sky are calling yet again for Openreach to be severed from BT - so the division will be "free to raise its own long term capital", as Griffith puts it - they do have something of a point.
BT say themselves that the bulk of the two million premises they intend to connect via FTTP will be in new housing developments, "high streets and business parks - should there be the demand".
With the exception of those new build homes, BT are clear that their focus is very much on business custom; Virgin were rather more coy about who would benefit when they announced plans last month to connect least one million premises via FTTP by 2017.
Otherwise, BT are determined to wring as much value and connectivity out of their existing infrastructure as possible.
Having committed to the fibre-and-copper hybrid that is G.fast, BT are already running lab test on its successor, XG.fast. They say they've achieved speeds of more than 5Gb with it, "demonstrating that copper has a role to play for many years yet".
Why not build your own?
Sky know how much work goes into providing an FTTP network, having partnered with TalkTalk and CityFibre to build their own ultrafast service in York.
But two years on from the initial announcement - and a year since TalkTalk said they were confident they'd be able to build similar elsewhere - UFO still seems some way off a proper commercial launch.
Given the cost and the risks involved, perhaps we shouldn't be surprised that Sky's chief executive Jeremy Darroch recently confirmed [££] to The Times that they won't be building their own fibre network.
Instead, they plan to continue as resellers - but that doesn't mean they have to be happy about having to pay BT - their biggest rival - to provide the underlying service, or about the direction in which that service appears to be going.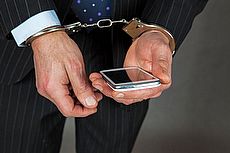 23 November 2017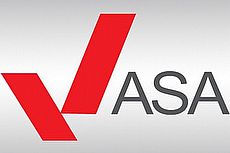 23 November 2017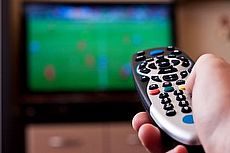 15 November 2017
Follow us or subscribe for FREE updates and special offers