Free ultrafast connections for some new builds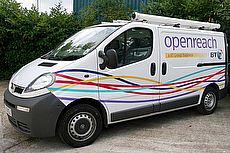 OPENREACH will build fibre to the premises (FTTP) infrastructure to new-build housing developments with more than 250 properties, free of charge, BT have announced.
This should make it much easier for future residents to access broadband services in general, never mind the up to 330Mb service BT currently offer their FTTP customers.
But while BT say co-funding will be available to some developments, it's possible that other projects could miss out on being connected to any kind of broadband entirely - as has been reported recently elsewhere.
Fibre to the home
As part of a deal made with the Government and the Home Builders Federation earlier in the year, eligible new-build developments will be provided with the ducting, poles and wires required to provide FTTP to residents free of charge.
As well as being suitably large, the developments will also need to be within 4.5 kilometres of the existing Openreach fibre network, otherwise they'll be liable for excess construction charges.
Nevertheless, the Government estimate that more than half of all new-build properties could be connected to the network free of charge.
Obviously residents will still have to pay standard connection and ongoing service provider charges - but at least the service will be available to them.
That's in contrast to the thousands of new-build homeowners who've struggled to get even a standard broadband connection.
Their complaints about Openreach have been plentiful - ranging from frustration at delays lasting months, to poor connection speeds that struggle to even reach 2Mb.
With this - and an EU Council ruling that all new builds constructed from the end of this year should be "high speed ready", BT are trying to pre-empt problems by laying the foundations before anyone moves in.
They're asking developers interested in partnering with them to build super- and ultrafast fibre infrastructure to their new projects to contact them at least nine months before the first date of occupancy.
Expanding network
At the same time as announcing their free (for some) home FTTP construction plans, BT revealed a new business FTTP trial, to be run in two sites in Bradford, under which small businesses will be able to access connections of up to 1Gb.
Then there's BT's other big hope for getting ultrafast broadband rolled out relatively quickly, G.fast.
The technology makes use of the existing fibre-and-copper network - which explains some of its appeal for BT - but it vastly increases the speed of the connection possible over the copper portion.
It's hoped that when more widely rolled out the technology will be able to support speeds of up to 500Mb, but it'll start out offering connections of up to 330Mb.
Real world trials of the technology began last summer, connecting 4,000 properties in Cambridgeshire and Newcastle.
Following on from those schemes, BT have announced two much bigger residential trials, connecting some 25,000 homes and businesses in Cherry Hinton, Cambridgeshire, and Gillingham, Kent, to the network.
The plan is to start the national rollout of G.fast from the end of next year (if the trials go well), with BT CEO Gavin Patterson saying that it should be nationwide "within a decade".
State assistance
That and other projects looking into extending the life of the copper network seem to have convinced the Government that G.fast must be part of the UK's ultrafast future.
Responding [pdf] to a European Commission consultation on internet speeds beyond 2020, they stepped back from committing to a countrywide roll-out of FTTP, instead saying that "demand, particularly for residential users, could be met by alternative technology solutions".
Alongside cable (as used by Virgin Media) and satellite broadband - which they see as continuing to be crucial in supplying the most remote locations - the Government highlighted G.fast's ability to deliver faster services over existing technology.
But while BT Openreach's target - delivering copper-based ultrafast broadband to 10 million premises by the end of 2020 - is laudable, competitors argue that it's unrealistic.
BT's rivals - Sky, Vodafone and TalkTalk chief among them - claim that a lack of competition gives Openreach little incentive to try hard when it comes to installing new lines, repairing faults and generally providing a good service.
But following Ofcom's recent review of the telecoms industry, those companies - and others - will have improved opportunities to invest in competing infrastructure, as well as more cable and fibre networks.
That's an opportunity that cannot be missed, according to Dan Lewis, senior adviser on infrastructure policy at the Institute of Directors.
He says that while BT have done well to extend the life of their copper network, "Britain cannot be ready for the future with a mere 0.003 per cent penetration level of fibre to the premises".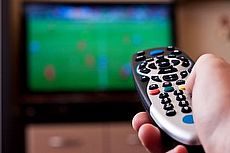 15 November 2017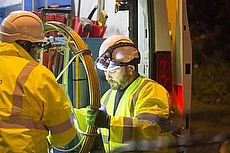 10 November 2017
9 November 2017
Follow us or subscribe for FREE updates and special offers