BT takes over EE's virtual networks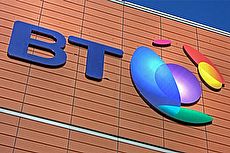 BT NOW have almost eight million broadband customers, more than 300,000 mobile customers, and a whole new division called EE.
They've confirmed the UK's biggest mobile network provider will continue to function as a separate brand, following the completion of the takeover deal last Friday.
But while EE's future has been made clearer, there are now questions over how some of the companies who offer their own mobile services through EE will react - and fresh resistance to the proposed O2 - Three merger.
BT customers on the up
Because the EE deal was only completed last week, it's not reflected in BT's latest figures, released today - but BT have still had a good three months.
Over the quarter they gained 130,000 new broadband customers and 97,000 more households signed up to their TV deals.
They also say that of the 7.99 million households with their broadband, 3.7 million have some form of BT Infinity - that's 46% of the homes they serve taking fibre.
It's possible, given that these results cover the period during which TalkTalk were hit by the biggest of three cyber attacks within a year, that BT - and other ISPs - have benefited from their rival's misfortune.
A study by Kantar Worldpanel suggests that TalkTalk lost around 7% of their customers - somewhere in the region of 250,000 - during that period, and that they gained fewer new customers than previously as a direct result of the hack.
We'll find out just how TalkTalk fared as a result of the hack when they release their own results later this week.
With EE or with BT?
What we do know already is how EE will fit into their new parent company.
BT have used the completion of the takeover deal to reorganise themselves; broadly, it'll be business as usual for those of us who use EE or BT to get mobile, home phone, broadband and TV.
BT Consumer will look after the roughly 10 million landline, broadband, mobile and TV customers; the retail arm of EE - the part most of us deal with - is being made into its own division within BT's broader structure.
But business customers and those of us who have a mobile deal with a company using EE's network may well find things change slightly.
BT Group's new Business and Public Sector division will combine EE's business section with BT's, along with the UK-based parts of BT Global's business.
Meanwhile Wholesale and Ventures will look after dealings with hundreds of other communication providers who use BT's infrastructure - and, importantly, it'll also take over the running of EE's "mobile virtual network".
EE's MVNOs
EE provide the network for around another 30 of the UK's 200 MVNOs, including Britain's biggest, Virgin Mobile.
Before the takeover went through, there was talk that they may not be wholly happy with the thought of having to deal with BT.
Last October EE chief executive Olaf Swantee told Mobile that "BT and EE will be absolutely committed to retaining Virgin... we will do everything to keep them".
If Virgin did decide to leave EE, there's one mobile operator that's already expressed serious interest in taking them on: O2.
Virgin Mobile's deal with EE dates back to 1999, when T Mobile provided the network for Virgin to launch from. The partnership was last renewed - for an undisclosed period - in late 2013.
O2 put in an unsuccessful bid in for that deal, but it hasn't put them off the prospect of working with Virgin again; last March O2's chief executive Ronan Dunne said they were "absolutely open to talking with them".
They're already going to provide the network for Sky Mobile, now expected to launch towards the end of this year, as well as taking over from Vodafone as the network behind TalkTalk Mobile.
O2 - Three
They should also hear from the European Commission this week as to whether their own plans to merge with Three can go ahead.
Rivals and regulators alike have been bothered by the fact that it would reduce the number of independent networks in the UK to just three, and it has the potential to play havoc with network sharing arrangements and spectrum ownership.
Ofcom's Sharon White has made another appeal to the European Commission to block the deal, having spoken previously about the effect on prices and competition that losing a network could have.
Writing in the Financial Times, she says a merger would shift the balance of power between the operators, retailers, and customers - and not in a good way for us.
The European Commission aren't expected to completely block the deal, but they are thought to have a considerable list of issues and recommendations they'll want addressed before they can sign off on it.
Perhaps it's not entirely surprising that Sky, BT's biggest rivals when it comes to broadband, and whose own mobile plans rely on O2 being a strong player, have come out in favour of the merger.
They say they'd be "more confident" about O2's future if the network were owned by Three, with Sky's chief strategy officer Mai Fyfield adding that Telefonica "don't look like they are interested in being a long term owner".
It's going to be an interesting few weeks and months for the media companies - and the fall out could have a serious impact on us as customers too.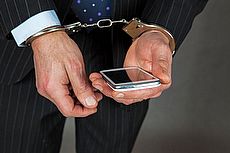 23 November 2017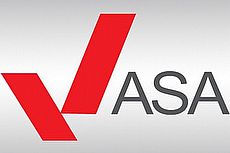 23 November 2017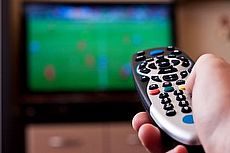 15 November 2017
Follow us or subscribe for FREE updates and special offers