THE Chief Executive of Three has reignited the rumour that there could soon be just three UK operators.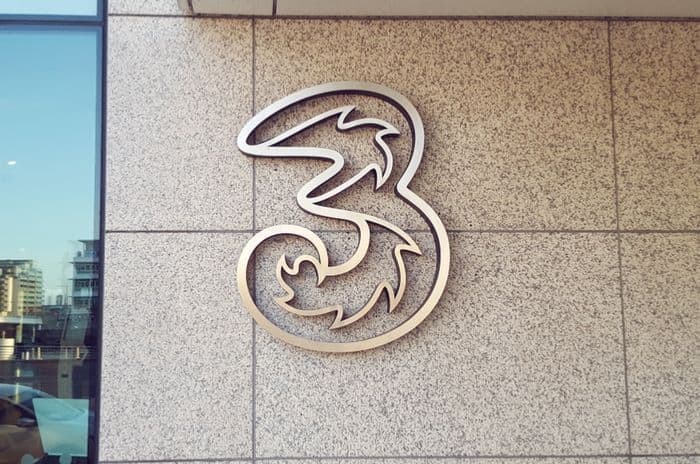 Credit: Lloyd Carr/Shutterstock.com
Three are considering merging with Telefonica's O2 network, David Dyson revealed.
Kick-starting the rumour mill, Dyson suggested that the network would consider a merger with O2 as soon as next year.
He claimed that the UK could work with fewer mobile operators if the circumstances were right.
But he also emphasised the need for a balanced market and admitted he was waiting to see what happens in Germany, which may soon move to three networks.
Keeping an eye on Europe
AT&T, America's largest mobile network, is hoping to make its way into the European market next year. This has led to speculation of further mergers and acquisitions across the UK and Europe.
In Germany, O2 has already sought permission to merge with E-Plus which, if granted, would reduce the number of mobile networks to just three - potentially the same as the UK.
Research consultancy, CCS Insight, has already predicted that Three will buy out O2 in 2014, before going on to become a leading European operator.
Back in 2010, Three opposed the merger of T-Mobile and Orange (now Everything Everywhere, or EE) as it reduced competition to just four networks.
However, Three is owned by Hong Kong conglomerate Hutchison Whampoa, which has already spent millions acquiring Orange in Austria. It has also made a move to buy out O2 in Ireland, but the European Commission has put that on hold for now.
Falling revenues to blame for consolidation?
Dyson noted that with revenues on the decline and costs on the rise, mobile network operators may face no other choice than to merge into mega networks.
All of the major networks are losing revenue as income from calls and texts is falling as more people use data-based applications, such as WhatsApp and BlackBerry messenger, to communicate.
Recent legislation has also forced the networks to reduce the cost of using a phone abroad and there will soon be a cap on bills for stolen mobiles.
Ofcom have also recently increased the licence fees networks pay to use spectrum.
All these changes are reducing the amount of income taken by the networks and at a time when investment is much higher, due to new technology, such as 4G.
Whether a merger is in the pipeline or not, O2 will be pleased to see the back of 2013. The network has already sold its fixed line home broadband and phone business to BSkyB, while its parent company, Telefonica, is still trying to get a handle on its increasing debt levels.
Just a rumour?
While everyone is busy thinking about the possibility of 'O3', it's worth remembering that this merger might never happen.
In 2012 it was reported that O2 and Vodafone were merging, reducing the number of UK networks to just two.
Instead of one acquiring the other, they remained as separate, competing operators using different radio frequencies. However, the pair did pool their masts in order to create a 'grid', thereby offering their customers better mobile coverage.
It's also worth remembering that any deal between O2 and Three would be subject to scrutiny of the European Commission. While the Orange and T-Mobile merger was given the go ahead, this merger may not.
Three would not only require permission from the EU, but it would also have to consider network sharing arrangements, spectrum ownership and how it would affect the UK market.
Currently, both Three and O2 are in separate network sharing deals, the former through Mobile-Broadband Network Limited and the latter with Vodafone. Turning these complicated arrangements into something that would suit the merger would be no mean feat.
Both networks also have a hefty chunk of the 2100MHz spectrum and have also got bits of the 1800MHz and 800MHz. Deciding how this would be dished out is another consideration for the regulator.
What's more, if Three and O2 were to become one that would leave Vodafone as the UK's smallest mobile network operator.
Three networks: big difference?
There is a lot of talk about the negative impact of reducing the number of UK networks, but there could also be some positives.
When T-Mobile and Orange merged to become EE in 2010, there were a number of benefits for consumers, so it's fairly safe to predict the same benefits for O2 and Three customers.
Increased mobile coverage would be a big benefit to Three customers, who have put up with poor signal for many years. The two networks would be likely to put in a deal in place where devices automatically switch between a Three and O2 signal, similar to that of T-Mobile and Orange.
It's safe to say that O2 customers would also be thrilled to see Three's unlimited data and 'feel at home' deals, with completely free use abroad in countries including Hong Kong, Indonesia and the US, passed over to them.
One potential downside is that it will limit the choice of tariffs on offer.
O2 currently have a wide variety of tariffs, with ones specifically for business owners, iPad users, Simplicity, Pay & Go, Pay Monthly, SIM only, O2 Refresh and international calling.
Three's tariff offering is much simpler, there's the One Plan, then the rest give a choice between all-you-can-eat data or a 250MB plan and various calls and texts, as well as a Pay As You Go option.