FOR the first time ever, mobile users will be able to get online, call and text when abroad for free.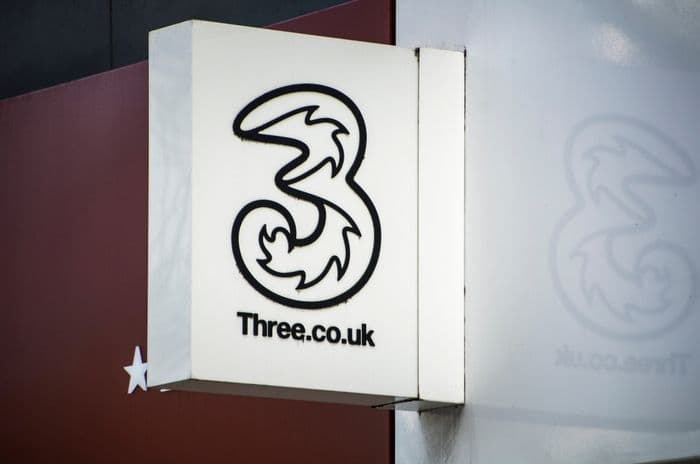 Credit: William Barton/Shutterstock.com
Three has revealed the details of its new 'Feel at Home' service, which allows customers to use their UK minutes, texts and data allowance in seven countries.
Currently, that's Australia, Austria, Denmark, Hong Kong, Italy, Republic of Ireland and Sweden.
What's more, it's not a bolt-on: the service is free and will apply to all customers, kicking in automatically as soon as they land on foreign soil.
Roaming rates outside of a customer's UK allowance have also been cut for these countries; calls will cost 20p per minute, texts are 7p, and data is 10p per MB.
Customers should note, particularly those on all-you-can-eat plans however, Feel at Home has a fair use limit that's not exactly soft: go over the set limits more than twice in a year and you could be blocked from using the service altogether.
Fair use caps are currently set at 25GB data, 5000 texts or 3000 minutes per month.
Tethering isn't allowed, but that's no big surprise, and means it won't be too easy to go overboard on use.
Just seven
While the new service from Three is both innovative and applauded, it is currently limited to just seven countries, with popular holiday destinations such as France, Spain and the US left out.
Unsurprisingly, those seven countries are all destinations in which Three's parent company - Hutchison Whampoa - has investments in mobile operations.
Most probable next countries to come then could well include Indonesia, Macau, Sri Lanka and Vietnam.
Looking like a good network for business people and gap year travellers then.
Cheaper roaming for all?
Could this move by Three start a roaming charge war?
We won't count our chickens, but there's a chance it could also be the beginning of the end for international roaming charges.
Three users might be getting the best deal at the moment, but the EU is also continuing to cut the cost of roaming, at least in Europe.
In 2009, the cost per megabyte (MB) of data was €6 (currently around £5), but since EU intervention has now fallen to €0.45 (£0.38).
The cap, first introduced in 2011, means that by 1st July 2014 the maximum cost per MB data will be just €0.20 (£0.17).
As a result of the legislation, a number of bolt ons and packages entered the market. T-Mobile, Orange, O2, Vodafone and Three all offer customers the opportunity to buy holiday bundles.
Three already has great rates for roaming, thanks to its Euro Internet Pass; for just £5 a day users can browse the web for "free". But, the new Feel at Home plan is the first to give mobile users the chance to use their phone abroad without paying anything extra at all.
However, whilst the regulatory cap on charges is good news for people travelling within the EU, unfortunately, roaming outside the area remains really high on some networks (more detail here).
Even on Three, the cost per MB of data can cost up to £6.
Vodafone has one of the best plans for international travellers, with their Rest of World pass costing £5 a day for up to 25MB - equivalent to 20p per MB.
Wallet friendly
Three is proving to be the network for users keeping one eye on their wallet.
Just last month, Three launched new pay as you go rates of just 3p per minute for calls, 2p per text and 1p per MB of data.
They also recently revealed they would be introducing 4G plans at no extra cost to current and new customers - the only UK network to do so.
To benefit from faster internet, all Three customers will need is a 4G Ready device, a quick software update and to be in a 4G area.
At the moment, Three is concentrating on a small number of locations, but expects 4G to be available in 50 cities by the end of 2014, and covering 98% population by 2015.
With all-you-can-eat data thrown in, 4G users will have a premium mobile internet experience without spending an extra penny.