New EU roaming deals: which networks do it best?
IN May we celebrated the potential end of 'bill shock'.
As of Sunday, European networks can only charge a maximum of 70 Euro cents, currently about 56p, for every megabyte (MB) of data downloaded in a EU member state.
In theory, that should mean an end to horror stories from mobile users who have unwittingly spent thousands of pounds because their phone was downloading data without their knowledge.
Whether that's what it means in practice, however, depends on how the networks communicate cheaper roaming to customers. So how are they doing?
How networks have reacted
Just as when the EU ruled on this issue last time, the first way the networks reacted was to claim that they were updating their deals to help customers save money, no mention of the EU ruling at all.
Very selfless guys.
However it's presented, though, this new "competitive pricing" has resulted in much cheaper deals: from £5 per day for an 'all you can eat' Euro pass to packages equating to just 8p per megabyte.
Which deal is best is largely a matter of what people use their phones for while away.
Three: best for lots of data
For data heavy users, Three's £5 24 hour Euro Internet Pass looks like the best bargain, though the company is being a little coy about exactly how much data the pass allows.
According to Three, users can 'go wild online' from when they activate the pass until it expires at midnight UK time but warns that "streaming may not be as good as it is on our UK network".
The other downside is that Three won't allow tethering - turning a phone into a wi-fi modem, more here - abroad.
T-mobile: best for a little boost
In comparison, paying £5 to T-mobile will earn phone users just 20MB.
Where T-mobile does excel is for those who wish to use the internet briefly.
The company offers 3MB of data for £1, a little jolt of data that won't last long but doesn't cost much either.
Similarly, Virgin Mobile's new data passes provide 5MB for £3 or 10MB for £5.
Orange provides a similar - though slightly more expensive deal - with 3MB for £3.
Vodafone: best for keeping it simple
Vodafone EuroTraveller must be just about the simplest deal out there.
For an extra £3 every day they use the phone abroad, pay monthly customers get to use their usual UK allowance - minutes, texts and mobile broadband - at no extra cost. Pretty simple.
Find more detail on using broadband abroad in our guide here.
More to end 'bill shock'
Just the cheapest deals
As part of their requirement to help prevent 'bill shock' providers are also working to make their customers more aware of what their roaming entails.
For example, Virgin Media customers won't be able to roam without purchasing a roaming pass removing the possibility that customers could bypass the cheapest deals.
T-mobile will also block overseas internet usage until its customers purchase one of the new packages.
What's in a MB?
To make sure they get the best deals for their usage, customers need to be aware of exactly what a megabyte of data will give them.
As a rough guide, 1MB provides access to eight normal web pages or to around 200 emails without attachments.
10MB will allow users to download one 2 to 3 minute song.
In all, the deals will allow holidaymakers to upload pictures to Facebook, watch videos on the beach and Skype friends without having to sell the family silver when they get back, though they probably won't be able to do any of those activities for very long.
The nation as a whole paid mobile networks nearly £1.7 billion for roaming abroad last year, about £125 for every person.
Roaming outside the EU
The current round of cost cutting isn't the end of the story, however.
The EU ruling requires that the cost of overseas roaming data in July 2013 must be no more than 45 Euro cents, around 36p, per MB before VAT.
This will fall again in July 2012 to 20 Euro cents per MB, around 16p, before VAT.
Yet, outside, the EU roaming costs remain extremely high, as much as £7.50 per MB.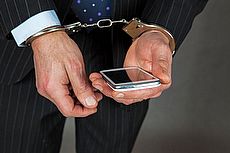 23 November 2017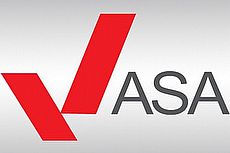 23 November 2017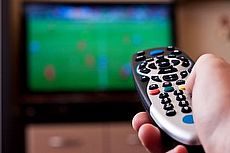 15 November 2017
Follow us or subscribe for FREE updates and special offers