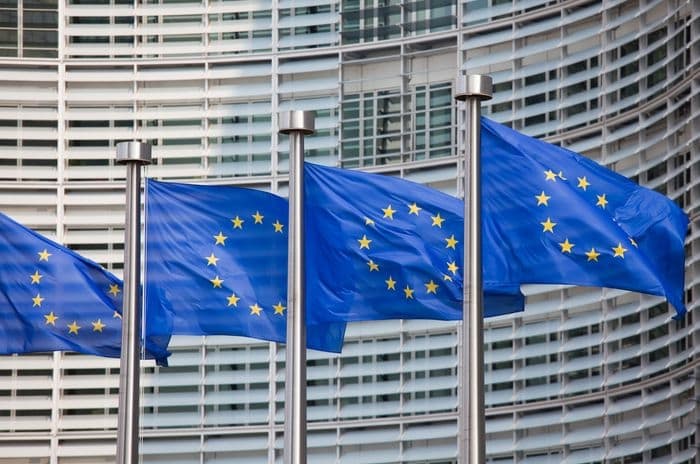 Credit: jorisvo/Shutterstock.com
THE European Commission has good news for those planning a trip to Europe this summer: new price caps for mobile data roaming.
From 1 July 2012, UK providers will only be able to charge up to 70 Euro cents (currently about 56p) for every megabyte (MB) of data downloaded in a EU member state.
Currently, networks can charge up to 50 Euros a month (£40) for roaming data, unless customers specifically opt in to spend more.
In practice, that rule, which has been in place since early 2010, has meant charges of £1-3 a MB and significantly less - as little as 20p a MB - for those that opt in to a roaming bundle.
What can we expect the practical consequence of this rule to be?
What to expect in July
The saving
The European Commission report notes that several reforms enacted since 2009 have saved a typical holidaying family about £160 on smartphone bills for a single week's usage.
Checking maps, Facebook and uploading photos almost every day would have cost them around £217 in 2009, the report suggests, and will set them back just £35 now.
The Commission worked the savings out using estimates on the data needed for various online activities.
We reproduce their working out below along with the current, rather than the 2009, approximate price of £3 a MB.
Daily activity
Data used
Cost over 7 days from July
(current cost)
Checking Facebook for 1/2 an hour
5MB
£23 (£40 limit)
Uploading a photo
2MB
£8.18 (£40 limit)
Sending an email
20KB
0.09p (~15p)
So even when we're comparing with current prices rather than much higher 2009 prices, the saving is significant.
Note also that, just as happened with the data cap imposed in 2010, networks are likely to release data 'bundles' which will cut costs even further than the 70 Euro cent maximum.
At the time of writing, for example, O2 have already released a travel bundle that costs £1.99 for 25MB to be used within 24 hours.
That's equivalent to about 0.07p or 0.09 Euro cents.
Data cost warnings
The new regulation also strengthens existing rules stipulating that providers must send their customers clear information about the cost of data.
From July, even those travelling outside the EU will get a warning text message, pop up window or email if they get close to £40 of data downloads or near their previously agreed higher price limit.
These are always worth looking out for: only those that don't receive them can generally get their money back after complaining about the cost of data use abroad.
Cheaper than the alternatives?
Finally, it's worth noting that while this is big news for those using their phones or dongles in Europe it definitely doesn't mean that either method for getting online is cheaper than the alternatives.
As the table above shows, data can still be expensive under this new system and with cheaper or free options and alternatives such as international SIM cards so prevalent, it's an unnecessary expense.
The end of 'bill shock'?
In the bad old days, those foolhardy enough to connect to the internet while abroad could land themselves with bills amounting to thousands of pounds.
The OFT mentioned example is the 22 year old UK student who was landed with a £8,000 mobile broadband bill after using an Orange dongle with a 3GB usage allowance to make daily Skype calls while on an internship in France.
We have ended the rip-offs familiar to anyone who has used a mobile phone while travelling abroad.
Neelie Kroes, European Commission Vice President
The price cap should certainly put an end to bill shocks as high as that.
However, it might not necessarily be true that, as Neelie Kroes, Commission Vice President, said last week, "by putting price caps on data we have created a roaming market for the smart phone generation. More than that, we have ended the rip-offs familiar to anyone who has used a mobile phone while travelling abroad."
In all, the EU price caps are expected to save consumers approximately 75% on a range of mobile roaming services, compared with prices in 2007.
But in 2007 we were far less likely to use mobile data at all or, if we did, far less likely to have easy access to services like High Definition streaming that can chomp through MBs in seconds.
Data prices might be about to decrease sharply, in other words, but the reduction has to match our sharp increase in data usage to be of much value in the long term.
Luckily, however, the European Commission is all about the long term.
More price reductions are on the way, as well as new competitive aspects to roaming that could reduce costs even further.
In 2014, for example, data users will be given the option of shopping around for a separate mobile roaming provider - whether that's through a contract or by finding a provider at their destination.
"We are bringing full competition to this market by making it easy to choose a separate roaming provider," Kroes said.
"If you can find a better offer compared to your standard contract you'll be able to do it in a few simple swipes, just like when you choose a wi-fi network."
Roaming prices will also be further reduced, with the maximum cost of downloading data capped at 16p a MB.