Mobile phone stolen? Shock bills can't pass £50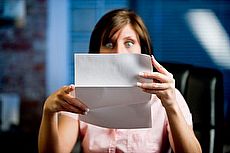 MOBILE phone users will pay no more than £50 for call charges racked up by thieves, under the terms of a new deal between Government and networks this week.
The agreement, one of a raft of measures intended to improve value for money in the mobile market, means victims of mobile phone theft won't have to worry about subsequent bills - over and above £50 - as long as they report the loss of their phone.
Four of the UK's major mobile networks: EE, Virgin Media, Three and Vodafone have agreed to sign up.
However, O2 have yet to agree the plans.
The £50 liability cap, which is somewhat similar to the limit on debit and credit card fraud liability, is due to be in place from spring 2014.
Ministers also persuaded mobile phone networks to agree to the scrapping of roaming charges by 2016 and the ability to exit contracts without penalty if prices are increased.
Maria Miller, the Secretary of State at the Department for Culture, Media and Sport (DCMS), which brokered the deal, said that consumers will now be able to avoid unexpected and unfair bills or price rises.
800,000 handsets were stolen in England and Wales in the past year alone and, elsewhere in Government, pressure on the industry to help prevent crime is rising.
Mobile theft on the rise
According to the Metropolitan Police, on average 314 mobiles are stolen on the streets of London every day, with iPhones accounting for about half.
The Met's gangs taskforce, which is put in place to tackle street robbery, said that criminals were caught between 30% and 40% of the time by using stop and search methods.
However, it's not just mobile phones that are attractive to thieves - jewellery theft is also on the rise - which accounts for around 70% of all street robberies.
Prevention is better than cure
As well as the recent agreement to help ensure victims of mobile theft are not left footing the bill, the Home Office has been working to prevent thefts from happening in the first place.
A summit was held between ministers and mobile phone manufacturers, including Samsung, Google, Apple, BlackBerry and Nokia, earlier this year to look at how additional security features could be introduced to handsets.
The group has since planned to launch an online service which will help people understand how to use the features that their phone already has to better protect their handsets.
Manufacturers have also committed to adding new features to tackle the problem.
The UK has already done a lot of work towards combating mobile phone crime compared with similar countries, with rules that state stolen phones must be blocked within 48 hours.
Mobile phone insurance under fire
As mobile theft comes under the spotlight so does mobile phone insurance.
10 million people in the UK have invested in mobile phone insurance but, critics say, policies can be too expensive as a standalone product, can overinsure holders and often don't offer adequate protection.
Customers are also often unable to make successful claims on their insurance due to the number of exclusions.
In one example uncovered by a Financial Conduct Authority (FCA) investigation into the market earlier this year, a claim was rejected as the stolen mobile was left in a hotel room - deemed a public place by the insurance company.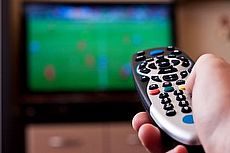 15 November 2017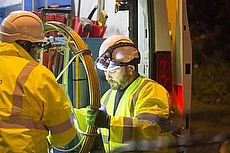 10 November 2017
9 November 2017
Follow us or subscribe for FREE updates and special offers