BT have revealed they're in exclusive talks to buy 4G mobile network EE, in a deal potentially worth £12.5 billion.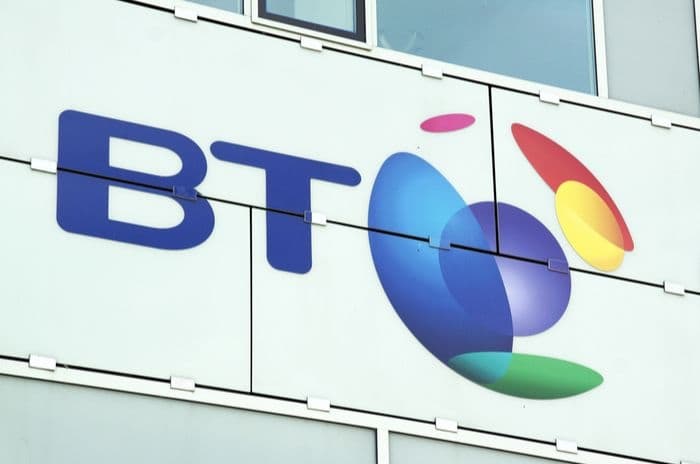 Credit: JPstock/Shutterstock.com
Late last year BT were in talks with O2. But this much bigger deal could see them gain even more power over the UK's broadband, wi-fi and 4G markets.
Rivals have expressed concern that any deal could help BT dominate the marketplace, allow them to steer development, and lead to less competition - to the detriment of other mobile providers and, possibly, customers.
That's lead to an anonymous source telling Business Week that Vodafone intends to ask Ofcom to make sure any deal will not lead to discrimination against rival companies in terms of speed and prices.
Why EE?
Last year BT announced plans to return to the mobile communications industry, following its sale of BT Cellnet in 2001.
Rather than start from scratch or creating a Mobile Virtual Network Operator (MVNO) like Virgin Mobile or GiffGaff, they began by looking at buying up an existing carrier.
Meanwhile, since T-Mobile and Orange first combined to create EE in 2010, the joint company have become the UK's biggest and fastest mobile provider, with 27 million customers across the EE, T-mobile and Orange brands.
In addition to this, by the end of 2015 they expect their 4G network to cover 98% of the UK, while also providing some 15 million households with fixed fibre broadband.
It's not difficult to see how good this could be for BT, effectively providing them with a shortcut to their goal of becoming market leader in yet another part of the communications market.
Bigger bundles
From a customer perspective, the deal could improve competition and value for money in certain areas of the market.
For example, at present only TalkTalk and Virgin offer quad-media bundles. The mobile component of each is limited - and while Virgin customers taking any "Big" bundle can add a sim card to their package, TalkTalk customers are only offered the quad-media option if they take the most expensive bundle.
BT entering the mobile market opens up the possibility that more all-media packages will appear, with more options for each part. But with multi-media providers able to subsidise the cost of one product against another, the mobile-only operators could be put at serious disadvantage.
That could result in a slew of further mergers and takeovers, and price changes for customers as the carriers attempt to retain or attract new business.
There's also concern that with such a large chunk of the market BT could effectively charge what they like, leading to price increases for customers.
That wouldn't be unprecedented. As we covered here, there was a period of three months in 2014 where there were no Ofcom regulations on the prices Openreach could charge for wholesale line rental.
Openreach, the company that looks after the phone line network built by BT, responded to the loss of the cap by dramatically increasing prices - but then had to lower them considerably when the new regulations came in.
Customer experience
Another issue with big providers is their accountability and customer service - or the lack of both.
While it's improved considerably over the past few years, BT's customer service still leaves something to be desired. Ofcom figures show only TalkTalk received more complaints about landline services in the first quarter of 2014, with both receiving more than the industry average.
Taking on EE might not be the smartest move in that respect either. EE's mobile arm has received several industry awards, including Best Network Operator in the 2014 Mobile News Awards.
However, while the number of customer complaints has been dropping gradually since 2012, EE still receive more complaints per 1,000 customers than any of the other big providers.
Meanwhile their (still fairly new) broadband arm has had more complaints than any other provider - apart from BT - for much of its existence, mostly because of service faults, billing and issues with changing provider.
How soon will we know?
The size and scope of the deal means it's not going to happen overnight.
James Barford, a telecoms specialist at Enders Analysis, says these talks could delay BT's return to the mobile arena to late 2015, or even 2016.
Meanwhile, any deal would have to satisfy not just Ofcom, but the UK's Competition and Markets Authority, and the European Commission in terms of antitrust and competition requirements.