EE are finally closing the doors on Orange and T-mobile, four years after the two networks merged in 2010.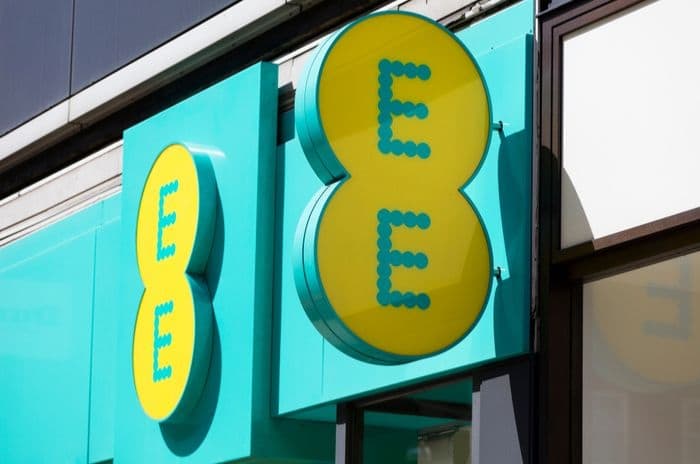 Credit: Ink Drop/Shutterstock.com
Last week, the Orange website, long unaffected by the Everything Everywhere merger, finally turned from tangerine to green, redirecting to the EE site.
Orange and T-mobile announced their merger in 2010, it took two years for the new brand - Everything Everywhere, or EE - to emerge and the three networks have managed to co-exist on the market ever since, albeit with EE being the prominent brand.
Now, however, phasing out the two older brands has stepped up a pace.
Shutting up shop
The first real move to get rid of Orange and T-mobile came when their high street stores were given the EE treatment in 2012.
This resulted in the closure of around 78 outlets, largely because of Orange and T-mobile's close proximity to one another. Some were right next door.
Since then, however, there hasn't been so much as a whisper about phasing out Orange and T-mobile.
Even the online shopfronts remained almost identical with just a brief mention of EE, until last week.
Now EE is taking more decisive action. An announcement revealed that Orange and T-mobile customers would no longer be able to buy 3G plans online. Instead, they must visit one of the EE stores or phone the EE sales department.
James Barford, a mobile expert at Ender Analysis, said that "online is not the biggest channel but it is a very significant channel" and closing off taking contracts online marks yet another baby step towards Orange and T-mobile losing new customers altogether.
4G paves the way, but slows the process
Why have Orange and T-mobile taken so long to become EE? One reason is the network's focus on 4G.
EE was pushing superfast broadband at a time when some - notably Vodafone CEO Vittorio Colao - thought it would only be of interest to "technofreaks".
Truly the darling of 4G, EE was the first network to offer 4G in the UK, held a monopoly over the market for the first few months and is now widely regarded as the best network in terms of 4G coverage and speeds.
It is the only UK network not to offer any 3G plans.
These days 4G is mainstream, with all four major UK networks and even some MVNOs offering 4G plans. So, while the eventual move to 4G won't make a big difference to the other networks, for EE it will mark the end of T-mobile and Orange.
However, although EE have signed up a significant number of customers, consumers have been less enthusiastic than predicted about the new service, slowing the process down.
The future's bright... for EE
Earlier this year in January, EE announced that it had hit the two million subscriber milestone. This came just three months after one million customers had signed up to its 4G plans.
These numbers are only a fraction of its sister companies, which share 21.5 million customers. However, EE is growing at the rate of knots, while Orange and T-mobile's subscribers are falling.
What's more, the millions of owners of the iPhone 5 and Samsung Galaxy SIII are likely coming to the end of two year contracts soon. If they can't get upgrades to T-mobile or Orange 3G plans, chances are they'll be strongly persuaded to take 4G on EE.
The end of an era
Orange launched onto the market in 1994 determined to differentiate itself from the other three operators.
This was at a time when mobiles didn't come cheap. That's something Orange hoped to change. As such, it marketed itself as accessible to all. This is the very reason it's named after a colour rather than "a technospeak name like Vodafone or Cellnet".
Six years later it was bought by France Telecom for £25 billion. Its high value meant it was able to splash out on sponsorships for the Baftas and its cinema deal, Orange Wednesdays.
T-mobile UK was founded slightly earlier than Orange. It was originally known as Mercury One2One when it launched in 1993 and later One2One.
In 1999, it was purchased by Deutsche Telekom and rebranded as T-mobile in 2002.
In 2010, the merger of the UK operations of Orange and T-mobile led to Deutsche Telekom and France Telecom each getting a 50% share of the holding company.
However, Orange didn't want its brand to be associated with T-mobile budget reputation, so the only solution was to form a new network: EE. And as they say, 'the rest is history'.