DOUBTS have been cast on the likelihood of the proposed merger of O2 and Three gaining regulatory approval.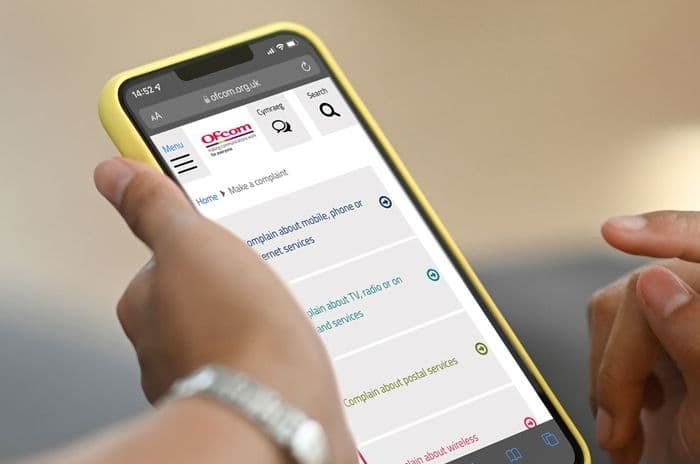 Source: Ofcom
The proposed deal, said to be worth £10.25 billion, would lead to the UK's biggest mobile network, accounting for more than 40% of mobile subscriptions.
But speaking on Wednesday, Ofcom chief executive Sharon White said there was cause for concern that the merger would lead to increased prices for customers, without any corresponding increase in investment.
Her words come after the Competition and Markets Authority (CMA) asked the European Commission to refer the proposed merger back to them for investigation.
Four to three
The Commission were given formal notification of the deal in September. They could block it themselves - as they recently did in the case of two Danish mobile operators, Telenor and TeliaSonera.
That deal would have seen the number of independent operators in Denmark drop from four to three - just as O2 and Three combining would do here.
The deal fell through when it looked likely that the European Commission would reject the operators' proposals to maintain competition as not being strong enough.
It's possible the Commission have learned from previous mergers.
In 2013 they approved the coming together of Hutchison and Orange in Austria, another "four to three" deal, as Ms White calls them. Since then, however, the Austrian communications regulator says mobile prices have risen by 28%.
Speaking in New York last week, EU Competition Commissioner Margrethe Vestager pointed to research that showed going from four national operators to three had led to higher prices for customers, but no increase in investment per subscriber.
A local problem for a local regulator
It's concerns like this that prompted the CMA to make their request to the Commission.
They say that following consultation and analysis of the deal, they believe it "threatens to affect significantly competition in the UK retail mobile and wholesale mobile markets".
The CMA argue that it would be "appropriate" for the merger to be referred to them because the impact will probably be limited to people in the UK.
They've suggested that as they're already investigating the BT/EE deal they can "reduce the likelihood of duplication or fragmentation", and that their request has the support of various industry participants.
The EC must decide whether or not they'll refer the case back to the CMA by October 30th. They might decide they have the greater experience and expertise - but whoever gets to investigate, Ofcom say they'll provide evidence on the "implications for consumers".
Same concerns, different reasons
The concerns raised about both mergers point to higher prices for customers, but the reasons behind them are different.
Regarding the BT/EE deal, rival mobile network operators have similar, if not exactly the same, concerns as BT's rival ISPs. The likes of Sky and TalkTalk are frequently vocal about their frustrations at dealing with a competitor who owns the network they use to provide their services.
If BT merge with the UK's biggest mobile network operator, they and EE could end up dominating the marketplace, and, it's feared, steering development and stifling competition.
But even though BT have re-entered the mobile market, it's as a virtual network; we won't be losing an independent operator if the merger goes ahead.
As mentioned above, however, that's exactly what will happen if the O2/Three deal goes through.
The consequences of multi-play
Now that Vodafone have moved into home broadband, Three are the only pure mobile operator left in the UK, and in her speech Ms White referred to them as one of the "competitive new entrants" that were helping "to keep everyone on their toes".
There's nothing inherently wrong with being a multimedia provider - it allows people to get more services from one place, often at a reduced cost - but Ms White says there's evidence that as bundling becomes more common, customers are less likely to switch.
That could already be having an impact on competition, and on the prices we pay - Ms White referred to recent increases in line rental and broadband prices "without the apparent justification of higher costs or improved service".
Competition, not consolidation
Meanwhile the mobile networks say they need to consolidate to boost revenues and increase efficiency, and funding developments like 4G has squeezed their profit margins.
But Ms White disagrees that the operators are failing to make adequate returns, pointing to the £15 billion of revenue they generated last year.
Even taking into account the cost of rolling out 4G, she says they're maintaining "a healthy average cash flow margin of more than 12%".
As far as she is concerned, it's "competition, not consolidation" that has helped keep prices low and driven investment, and losing that fourth independent network could prove difficult to come back from:
"I am concerned that the UK could end up with more concentrated markets that lead to higher prices and reduced choice for consumers, without the promised boost to investment and innovation."
Ofcom, Ms White says, will be "keeping a close eye" on consolidation deals and the impact they have on customers - but the regulator must also be able to act effectively when problems do come up.
That, she says, could mean a review of the regulations governing the regulators themselves, giving them the power and flexibility to deal with "a limited or shrinking number of players" - or we could see an end to "one of the most competitive markets of recent years".