£250m more for rural broadband: what it means for your area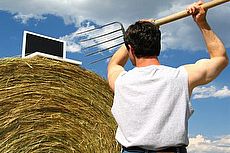 £250 million has been allocated to local councils to help them bring faster broadband to the most rural areas, the Department for Culture, Media and Sport (DCMS) announced today.
The money has been split up based on how close the groups are to meeting their 95% fibre broadband coverage target.
For that reason, a group of councils in the South West including Devon, Somerset and Bath look set to get the biggest chunk, £22.75m, while Rutland will gain the smallest amount, £0.18m.
We want to make sure that Britain is one of the best countries in the world for broadband, and the extra £250m we are investing will help ensure communities around the UK are not left behind in the digital slow lane.

Maria Miller, Culture Secretary
And some councils already set to meet their 95% target under current plans, for example Surrey and the Isle of Wight, haven't been given an allocation.
The extra £250m in broadband funding was announced by the Government in June last year as part of a push to bring superfast broadband services to 95% of premises by 2017 (see the report here).
"We want to make sure that Britain is one of the best countries in the world for broadband," Culture Secretary Maria Miller said today.
The Government's method for reaching that goal, the Broadband Delivery UK (BDUK) project, has been controversial, however, particularly for those in very rural areas, those this money is aimed at.
How much did you get?
Under the allocations announced today, Digital Scotland will get £21m, Superfast Cymru (Wales) £12m and Northern Ireland just over £7m.
English councils will get £184m, which will be split as follows:
| Project | New funding | Project | New funding |
| --- | --- | --- | --- |
| Berkshire Councils | £3.56m | Black Country | £4.99m |
| Buckinghamshire, Hertfordshire | £6.63m | Cambridgeshire, Peterborough | £0.91m |
| Central Beds, Bedford Borough, Milton Keynes, Luton | £3.18m | Connecting Cheshire | £2.12m |
| Cornwall | £2.96m | Connecting Cumbria | £2.86m |
| Digital Derbyshire | £2.19m | Connecting Devon and Somerset | £22.75m |
| Dorset for you | £0.77m | Durham, Gateshead, Tees Valley and Sunderland | £3.90m |
| East Riding of Yorkshire | £5m | Go East Sussex | £0.65m |
| Essex, Southend-On-Sea, Thurrock | £10.72m | Greater Manchester excl Manchester & Salford | £0.45m |
| Hampshire, Portsmouth, Southampton | £8.74m | Fastershire (Hereford and Gloucestershire) | £10.98m |
| Kent and Medway | £5.60m | Knowsley, Liverpool, St. Helens, Sefton, Wirral | £0.7m |
| Superfast Lancashire | £3.84m | Leicestershire, Leicester | £4.04m |
| On Lincolnshire | £2.35m | Go Digital Newcastle | £0.43m |
| Norfolk | £5.59m | North Lincolnshire, North East Lincolnshire | £1.18m |
| North Tyneside, South Tyneside | £2.18m | Superfast North Yorkshire | £4.6m |
| Superfast Northamptonshire | £3.64m | iNorthumberland | £0.65m |
| Nottinghamshire, City of Nottingham | £2.63m | Better Broadband Oxfordshire | £2.15m |
| Rutland | £0.18m | Connecting Shropshire | £12.8m |
| South Yorkshire | £10.4m | Superfast Staffordshire | £1.68m |
| Suffolk | £4.82m | Warwickshire and Solihull, Coventry | £3.68m |
| West Sussex | £0.86m | Superfast West Yorkshire | £6.62m |
| Wiltshire, South Gloucestershire, Swindon | £4.97m | Worcestershire | £2.39m |
What it means for your area
This money will go to the local council groups set up to accept bids under the Broadband Delivery UK (BDUK) project, which can be seen in this Google map.

View Local Broadband Projects progress update in a larger map
As you can see, the groups broadly correlate to local councils, though some joined together to accept bids.
For example, the Superfast Lancashire project includes Blackpool, Blackburn and Darwen.
Each of these projects now has a month to work out how to best spend their extra allocation of money, so it'll be worth checking with them at that point.
Previously, it took at least five months or so for areas that were promised superfast to have the service installed but now councils have already started the process so it may be faster.
It all depends on why the areas were left out of the original plan, however. Local projects may be able to offer more information.
What we do have a good idea of is who will provide the upgrades: BT.
A Public Accounts Committee (PAC) report which said that the UK's largest ISP had used its significant market power to bring in a quasi-monopoly may dampen local enthusiasm for the provider but, in general, market conditions remain the same as they ever were.
BT have the scale and the clout and it's highly likely that they'll be the ones bringing superfast to your door.
The final 5%
The exception to that rule is the final 5%: the 1.5 million or so premises which are not part of any current rural broadband plan.
The final 5% consists of the most rural and hard to reach homes and small communities and it's other forms of broadband are likely to be used to meet their needs.
4G has been really successful for some rural areas, for example, EE bought 4G services to 2,000 homes in Cumbria in November last year which improved speeds from one or two Mb to an average of 24Mb downstream and, even more amazingly, 20Mb upload speeds.
The Welsh Government has also had great success with schemes to bring satellite broadband services to rural homes in the past.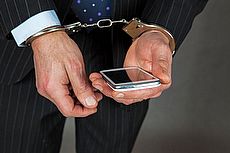 23 November 2017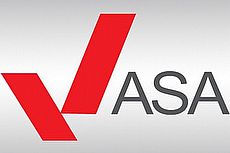 23 November 2017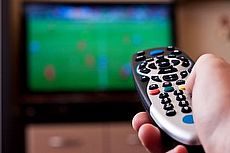 15 November 2017
Follow us or subscribe for FREE updates and special offers