EE launches BT-busting 4G broadband in Cumbria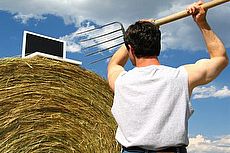 MOBILE provider EE have extended their 4G network to some of the most rural parts of Cumbria, giving local residents and businesses the chance to access superfast broadband speeds for the first time.
The rollout follows a successful trial of the 4G broadband service in the village of Threlkeld, near Keswick.
Coverage has now been extended to an area of around 100 square miles, covering most places between Wigton and Threlkeld or around 2,000 households.
24Mb download, 20Mb upload
During the trial users saw average download speeds of 24Mb and upload speeds of around 20Mb representing a vast improvement on the 1 - 7Mb service residents are currently able to get through a BT landline.
Our ADSL averages just 1.5Mb. However, with EE's 4G service, we are now enjoying speeds of around 20Mb.
Steve Woollen, Threlkeld resident
Large parts of the network in the area have also been upgraded to EE's double speed 4G, meaning up to 60Mb access.
That gives the villages and towns of northern Cumbria a better 4G network than Cambridge.
The service begins on December 6th and residents signing up before 31st January will be able to get 20GB of monthly downloads for £25 per month.
Anyone signing up after that date will pay £30 per month for the same deal.
To pick up the 4G signal households need a router with a high-gain internal antenna designed to work in rural locations, this is supplied by EE but costs £69.99.
The router shares the connection by broadcasting a Wi-fi signal around the building.
World class internet access
The 4G service has had a highly positive impact on residents and local businesses alike, currently stuck in a broadband "not-spot" with only very slow internet access available via landlines.
Many properties also face no prospect of a landline broadband upgrade.
Steve Woollen, who operates seven self-catering cottages at Near Howe said the service had "transformed" the way he manages his business online as well as enabling him to offer his guests "world class Internet access", a powerful selling point.
Holiday cottages boasting superfast broadband will undoubtedly be easier to sell to holidaymakers eager to remain connected in remote surroundings.
"Our ADSL averages just 1.5Mb," Mr Woollen told us. "However, with EE's 4G service, we are now enjoying speeds of around 20Mb."
"If you have a choice between a cottage with superfast broadband and one with no broadband, or only a basic service, you'll choose the former. It helps our guests plan activities during their stay and keep in touch with their day-to-day needs."
In fact, Steve's speeds are all the more remarkable because he lives at the very edge of EE's testing area, where the provider worried that not all devices would connect.
He managed it by simultaneously being part of another trial, for the BandRich E500, a brand of outdoor routers.
BandRich revealed that their customers got average speeds of 35Mb, even faster than those in the main 4G trial.
BT-busting broadband
The effect the rollout will have on the area's ADSL broadband customer base remains to be seen but it is likely that many customers will be dumping their slow landline broadband and opting instead for instant, wireless access to superfast speeds.
At present, the ancient broadband equipment inside telephone exchanges dotted around Cumbria are gradually being upgraded through a partnership called "Connecting Cumbria" funded jointly by Cumbria County Council, BT and the European Regional Development Fund, but places like Threlkeld aren't scheduled to see any improvement until 2015.
"Given the incredibly slow roll out and heel dragging of the whole BT upgrade procedure I'm actually incredibly relieved to be on EE's 4G service," we were told by a Mr Burdon, who is Threlkeld's Broadband Champion.
"I have stable and fast internet right now without having to wait patiently for BT."
He pointed out to us that Threlkeld having 4G has made no difference to the Connecting Cumbria plans but he's still glad to have the speed boost for his personal and business broadband.
"Throughout the entire time, including before the service was made live, it's been a reliable and consistently fast connection, currently I have speeds of around 30Mb down and 20-30Mb up, a huge difference over Threlkeld's current 6-7Mb."
Too far away from a BT box? Too bad.
The telephones and wireless routers of Mungrisdale are currently connected to the Threlkeld exchange 5.6 miles away. In broadband terms, it might as well be on the moon.
5.6 miles away, internet users in Mungrisdale are likely to be surfing at a paltry 0.5Mb - 1Mb.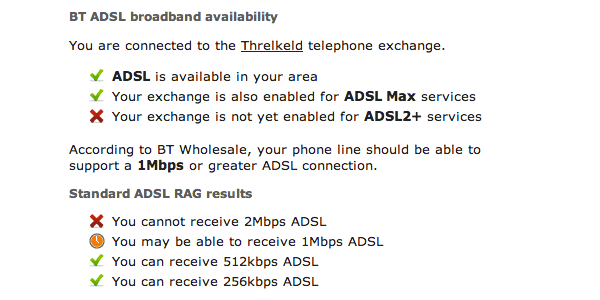 The services available to Mungrisdale residents. Source: SamKnows.
Even when the 2015 rollout of superfast fibre connections is complete, the majority of properties in the Northern Fells area will still be located too far away or will be on an Exchange Only line and therefore unable to connect to fibre services.
But, according to maps published by EE, even homes belonging to the 284 residents of remote Mungrisdale will be within range of the 4G signal.
In fact, 4G may even be available for fell walkers. We can't imagine that they'd get bored of the stunning scenery but they still might fancy a bit of iPlayer on the top of Catbells or halfway up Blencathra.
"There is a lot of work to do in 2014 to reach more people and businesses in rural areas... but today we have proven that 4G has the capability to connect this country's unconnected and EE intends to continue to be at the forefront of that," Olaf Swantee EE CEO said.
Nice try, Swantee.
Swantee also used the launch as an opportunity to call for the scrapping of the Government's proposal to increase EE's annual spectrum licence fees and for a re-balancing of broadband funding toward wireless networks.
With the cost of delivering superfast broadband wirelessly estimated to be ten times cheaper than laying fibre, it's hard to see why the Government wouldn't be interested in deploying more services such as this one.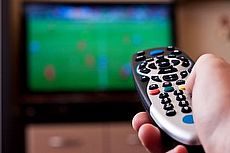 15 November 2017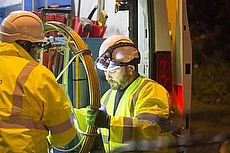 10 November 2017
9 November 2017
Follow us or subscribe for FREE updates and special offers