G.fast will be the future of UK broadband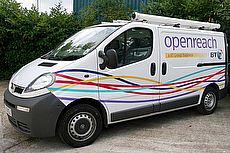 A report published by IT market analyst Ovum has predicted that 29 million global subscribers will be using G.fast-based broadband technology by 2021, representing 3% of the planet's total market.
While 3% isn't an especially significant percentage on its own, the report [PDF] - which was commissioned by BT and Australia's National Broadband Network (nbn) - sheds interesting light on BT's plans to use G.fast to upgrade their own broadband network.
In particular, in showing how only 11% of Western Europe will take the G.fast option in future-proofing their broadband networks, it suggests that the UK may end up lagging behind much of the world in the internet speed stakes.
Indeed, when coupled with the knowledge that BT plan to make G.fast available to 10 million UK premises by 2020, and most of the country by 2025, it reveals that the telecoms provider may be taking the cheaper route to the future of Britain's internet.
G.fast
That this is a possibility becomes more evident with an examination of how G.fast technology actually works.
Rather than being a replacement for BT's pre-existing Openreach network, G.fast involves installing nodes in this network, mostly in the usual street cabinets but potentially to "distribution points" (DPs) that may be closer to buildings and homes.
Once installed, these nodes increase the frequencies of the signals being passed back and forth between cabinets and premises.
With this increase in frequency comes an increase in speeds, with maximum "up to" speeds rising from 80Mb to 300Mb, or almost 500Mb if the node is fitted in a DP that's close to the premises.
As such, G.fast helps BT to provide speeds more comparable to those of pure fibre-optic networks, yet without having to replace any of the slower copper cables that BT uses to wire buildings to their cabinets.
In other words, it's more cost effective and less disruptive than a purely fibre-optic network that uses fibre to the premises (FTTP) connections rather than BT's preferred fibre to the cabinet (FTTC) ones.
However, because G.fast sends the broadband signals along copper wires at higher frequencies, these signals are in fact subject to greater depreciation over longer distances.
For example, over distances of no more than 100 metres, G.fast can help copper cables to deliver speeds of up to 500Mb. Similarly, at distances of no more than 150m, G.fast can help provide speeds of up to 250Mb.
Unfortunately, beyond distances of 150m, the speeds begin to tail off quite significantly, with a distance of 200m pulling the rate down to 200Mb, and so on.
This is important because the Openreach network was built to provide superfast speeds to people living within 1.5km of their nearest cabinet.
As such, those living beyond 350 to 400 metres of their cabinets will see a largely modest improvement in their speeds, which would hardly be comparable at all to the 1Gb a purely FTTP connection could bring.
Falling behind
The significance of this is that, in their commitment to making G.fast the standard-bearer for UK broadband, BT and Openreach may ultimately put the UK at a disadvantage compared to nations opting for mainly fibre-optic networks.
Sweden, for instance, already supplies 61% of its households with access to broadband of speeds of 100Mb via a mix of cable and FTTP, and plans to reach 90% of homes by 2020.
Likewise, Orange has committed to bringing 100% fibre networks to 60% of French households by 2020, an investment which would see much of France overtake the UK in terms of speeds.
Just as worrying, the European Commission (EC) recently outlined proposals [PDF] to bring 1Gb connections to "all main socio-economic drivers" in the public domain by 2025.
In addition, the EC also demanded that, by 2025, "All European households" should be supplied with "access to Internet connectivity offering a downlink of at least 100 Mb, upgradable to Gigabit speed."
As it stands, G.fast wouldn't be able to come close to upgrading copper wires to gigabit speeds, especially if these wires run more than 300 metres from their respective cabinets to premises.
The rest of the world
In fact, BT are at the moment planning to use G.fast to create two separate tiers of network: one which offers "up to" 330Mb, and one which offers "up to" 160Mb.
Given this plan, there will be many people who, owing to their distance from cabinets, probably won't even benefit from speeds of 100Mb.
That said, G.fast will at least provide an improvement on the speeds they can currently receive, and as such it stands as arguably the best possible way of improving the Openreach network without actually changing it in any fundamental way.
And even though it will risk creating a bigger gap between the UK and some of the best-performing nations for fibre broadband (e.g. South Korea, Norway, Sweden, Switzerland), it should be said that various other nations will be rolling it out as well.
Germany, to take a prominent example, will be using it to boost their broadband network (although in their case they'll be using fibre-to-the-building (FTTB) rather than FTTC), and so too will Australia.
This means that, as long as BT don't cut too many corners with their rollout of G.fast, their customers may find their broadband speeds largely keeping pace with those of the rest of the world.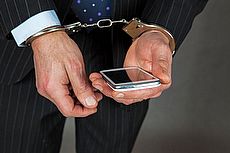 23 November 2017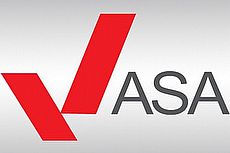 23 November 2017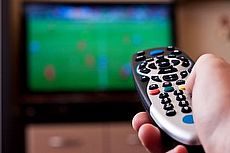 15 November 2017
Follow us or subscribe for FREE updates and special offers