Customers will receive a return text from their existing provider with their PAC (porting authorisation code) and other vital information about their account.
Once the PAC is passed to the new mobile provider, the switch will be completed within one working day.
Along with this, Ofcom have confirmed a ban on notice-period charges to stop customers needing to pay two providers simultaneously for an overlapping service.
These changes are backed up by Ofcom's recent research which found nearly a third of mobile customers find it difficult to cancel existing services when switching.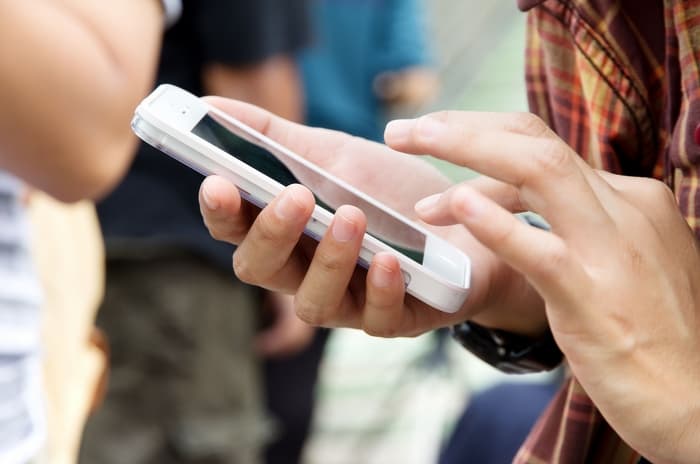 Straightforward switching
Before today, if customers wanted to switch mobile providers, they would generally need to call and request a PAC from their existing provider.
The new rules allow the switching request to be completed via text message, and providers are required to be clear about the possibility of switching in this way.
The process is simple for those wanting to switch and keep their existing number:
Customers text 'PAC' to 65075 and await a response within a minute.
They will be sent their PAC which will be valid for 30 days. In addition, the response from the mobile provider must include information about any early termination charges the customer may incur or pay-as-you-go credit balances on the account.
The customer can then give their PAC to their new mobile provider. It's the responsibility of the new network to arrange for the switch to be finalised within one working day.
For any customers who want to leave their existing network and don't want to take their number with them, they instead text 'STAC' to 75075 and this requests a 'service termination authorisation code'.
It's also possible to request a PAC online and, unfortunately, those with more than one number linked to their account will need to follow the online process instead of switching by text.
No notice period
Also introduced from 1 July is a ban on notice-period charges that prevents mobile providers from charging for notice periods that run beyond the switching date.
Three in ten customers found paying two mobile providers at the same time to be difficult, and so there will now be no overlap of services.
Giving the new provider their PAC or STAC will compel them to ensure there is no double payment, and Ofcom will be monitoring performance on this carefully.
Customers who are still in contract may have to pay termination fees, and the best way to find out how much you would have to pay if you switched is by texting 'INFO' to 85075.
Again, this is an official part of the process Ofcom have introduced and allows customers to check their status without requesting a switching code.
Fewer switching headaches
In their research accompanying this announcement, Ofcom confirmed that 31% of mobile switchers found it difficult to cancel their service with their existing provider.
Part of this is related to the fact that customers previously had to call their current provider, and this was often accompanied by attempts to persuade them to stay rather than switch.
Ofcom questioned customers who considered switching but then decided against it, discovering that 45% thought the process would be too time consuming and 39% were put off due to the fact they would need to contact multiple providers.
As far back as 2015, Ofcom acknowledged there were problems with mobile switching processes, and it was part of a consultation launched in 2016 to make switching in the sector simpler.
The rule change to allow customers to switch mobile providers by text was confirmed in 2017, but providers were given 18 months to implement the new processes.
If you're happy with your handset and thinking of switching to a SIM only deal, check out our dedicated guide here.
You can also compare SIM only deals with our exclusive free comparison tool.