Government plan one stop switching for all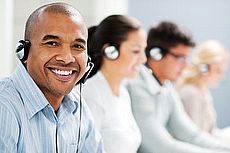 SWITCHING broadband and mobile providers could be made even simpler and quicker under Government proposals.
The Department for Business, Innovation and Skills (BIS) are calling for feedback on plans to improve the switching process across various sectors - including mortgages - with the suggestion that moving provider should take no more than seven days.
Customers could also be given access to more precise data about broadband provision and speed, and no one would have to deal with their old provider at all once they've decided to move.
But switching triple- and quad-play bundles has been left out for now, with the Government saying only that they "welcome Ofcom's focus" on improving the moving process for people with multiple service deals.
Broadband
A large part of the work on making switching broadband provider easier has already been done, thanks to Ofcom bringing in simpler switching processes last summer.
The vast majority of us now only need to get in touch with the ISP we'd like to move to, and they'll organise everything, including telling our existing provider that we're leaving; the whole process usually takes around 10 working days.
But that only applies to people moving between ISPs on the BT Openreach network. Involve one of the providers with their own infrastructure, such as Virgin, Hyperoptic and the like - and it can take up to 30 days.
Just as importantly, these switches still require customers to contact both providers, and in some cases to pay for the complete cancellation of their existing line.
While not strictly included in this consultation, the Government have taken the opportunity to point out that under the proposed Digital Economy Bill that may well change.
Regardless of whether the provider we'd like to move to or from is on the BT Openreach network, or whether they use a separate cable or satellite network, the Government want to bring in legislation that would extend the simpler switching outlined above to everyone.
The Bill also includes plans to allow us to check ISP coverage and performance information down to the level of individual properties.
That, it's suggested, would allow us to check the speed of connection we're getting from our existing provider, and what their competitors can offer, based on our door number, not just our postcode.
Finally, the Bill would introduce automatic compensation for customers whose service goes wrong in some way - whether it's that the service doesn't start as planned on the scheduled date, goes offline for a few days, or an engineer misses an appointment.
Mobile handsets
Although many people take a new mobile phone contract as an opportunity to upgrade their handset, there are plenty who'd be happy to stick with the phone they have.
But as most handsets bought on contract are locked to our existing network, anyone who wants to look at moving operator - whether because they've seen a better SIM-only deal, or because the service isn't all that great - often faces a fee for getting the phone unlocked.
The Government introduced the idea of getting the networks to unlock our phones as standard at the end of our contracts in last year's Better Deal proposals; an agreement has now been reached with the major networks to make it a reality.
Although it's not the biggest expense - usually up to about £20 - the Government reckon that making handset unlocking free for customers will save us around £48 million a year.
Considering that the alternative is paying potentially hundreds for a new handset, whether upfront or over the course of a new contract, it could save us even more in the longer term.
Mobile switching
Should we decide to move our newly freed handset to another network, there are strengthened proposals to make switching quicker and much less fussy.
Theoretically, it can take as little as one business day to get going with a new mobile provider - but there are wrinkles in the process.
At the moment anyone wishing to move from one network to another needs to contact both providers, and plan it so they're neither left without service nor paying for two for too long.
If they want to take their number with them, they also need to request the all important Porting Authority Code (PAC) from their old operator.
Shortly after their new broadband switching regulations came into effect, Ofcom announced their intentions to bring in a similar "notice of transfer" or "gaining provider-led" system for mobile customers.
The Government have added a few words to that proposal - where all we need to do is sign up with our chosen new provider - to make it even simpler:
"Tell your new provider that you want to switch and whether you want to keep your number" (emphasis ours).
Ofcom regulations are clear when it comes to customers taking their number with them - when we call our existing provider and ask for the PAC, they're supposed to provide us with it, free of charge, no questions asked, within two hours.
They can do that by text, or tell us immediately over the phone, but they're not supposed to put up a fight. Yet 17% of the complaints Ofcom receive every month about moving mobile network relate to difficulties with getting a PAC.
Simply combining the request to keep our existing number with the initial switch request removes any opportunity our old provider might have for trying to stop us leaving.
Having said that, the Government are also consulting on Ofcom's other method for dealing with the problem - bringing in an automated system for generating the PAC and relevant information regarding end of contract charges and the like.
Feedback can sent in until just before midnight on June 23rd. Being at the consultation stage, we should remember that we could see these plans scuppered, or scaled back to varying degrees - by the time the process is complete.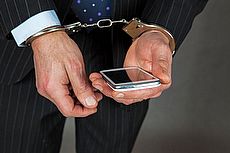 23 November 2017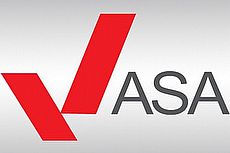 23 November 2017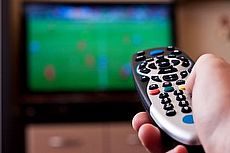 15 November 2017
Follow us or subscribe for FREE updates and special offers