BT phone lines can end up disconnected at a property if the resident switches to a different phone or broadband provider, sometimes when the account is closed, or due to restrictions that may have been put in place due to non or late payment.
Each of these scenarios may incur different prices to reconnect to BT, which we'll cover in this guide, as well as looking at ways those costs can be reduced further.
We'll also look at some common issues customers may face when trying to reconnect a BT phone line at their home.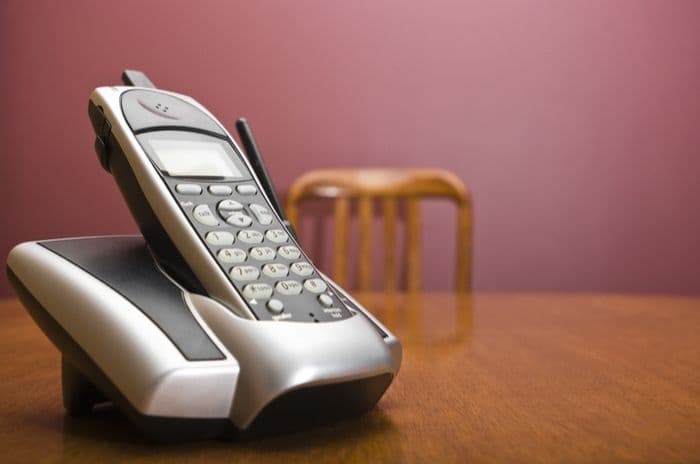 ---
How much does reconnection to BT cost?
The headline figure for reconnecting a BT phone line is £140.
However, there are many instances where that figure will be less, or could even be removed entirely, which we look at below.
But first let's look at what the reconnection charge covers and when it might be payable.
The £140 reconnection charge covers Openreach engineering work to reconnect a BT line when:
The BT line installed doesn't have a dial tone
There is no BT line available, e.g. a new line install
Where a BT line has been installed but doesn't have a dial tone, this suggests the line has been disconnected by BT, which could happen if a previous occupier switched to a different provider, or if they were disconnected due to late or non-payment.
Unfortunately, while existing customers disconnected for non-payment only have to pay £36 to get reconnected (plus all money owing), if the disconnection happened to a previous occupier, the new customer is liable for the full £140 reconnection charge.
In instances where a customer moved to another phone line provider, but the line is still active, the charge may be lowered to a reactivation charge of £70.
Also, be aware that reconnections to BT are subject to credit checks, which means if a customer has a poor credit rating they may also need to pay a deposit.
Getting it cheaper: broadband
Taking broadband with a phone line is the best way to reduce the cost of reconnecting to BT.
In fact, customers who sign up to BT fibre broadband can get their line reconnection for free, while households who can still only receive basic broadband get a reduced price of £30.
It's also possible to get a phone line connected by taking broadband with a range of other providers as well, including NOW Broadband and Plusnet, as we cover in this guide to getting a new phone line installed.
Find out more about BT fibre broadband and compare broadband deals in your area here.
Reconnection versus reactivation
As we've mentioned above, sometimes a customer may only need to pay a reactivation fee, which is just £70.
Usually the difference comes down to whether or not the phone line in question has a dial tone. Those that don't will usually need to be fully reconnected, whereas a phone line with a dial tone that's been moved to a different provider may just need reactivating with BT.
As above however, this charge will often be waived in full if a customer signs up for broadband as well as a phone line.
How much will I pay?
Understandably, many customers may be wary of switching if they're unsure how much they'll be expected to pay upfront in connection or reconnection fees.
Part of the sign-up process for a new phone or broadband connection involves the destination provider, BT in this case, testing the existing phone line. This will flag up any issues about Local Loop Unbundled (LLU) services and advise whether extra costs will be incurred.
Whether you're just taking a phone line or taking broadband too, a provider must make it clear how much you'll pay (both upfront and over the length of a contract) before you confirm the purchase.
Usually, any contract entered into online or on the phone can be cancelled within 14 days under the Consumer Contracts Regulations. However, this isn't a catch-all and it's worth remembering that the supplier may incur costs from getting a switch started.
Always read the small print of any agreement as soon as it arrives and raise any issues immediately through the company's official channels.
Social tariff customers
As a Universal Service Provider BT is obligated to provide customers with a home phone service across the UK.
BT offer a social tariff through their Universal Service Obligation, now called Home Essential. It's available to people on low incomes in receipt of certain means-tested benefits, including Universal Credit.
BT used to say that customers signing up to their social tariff (when it was called Basic) won't have to pay a connection charge, unless there are exceptional circumstances where special equipment is needed or they have to carry out extra work.
They don't publish this information about Home Essentials anymore, but they will always tell customers about any potential charges before work begins.
Read more about BT Home Essentials and social tariffs in general here.
Existing customer reconnections
Where an existing BT customer has had restrictions placed on their line, or been disconnected from service entirely, charges are different to reconnect.
BT only charge existing customers the following fees, which much be paid alongside any outstanding balances to get reconnected:
£12 for lifting partial restrictions
£18 for lifting full restrictions
£36 for reconnecting a line after disconnection
Restrictions may include limited access to a broadband connection or stopping outgoing calls being made from a landline. These are usually put in place first when a customer gets behind on their bill, with complete disconnection of the service a last resort.
While existing customers are only charged £36 for reconnecting a line after disconnection, as mentioned above, where that customer moves out and a new occupier takes over a disconnected line, they're liable for the full reconnection charge of £140 (unless they take a broadband bundle).
---
Why does reconnecting to BT cost so much?
Customers facing the headline figure of £140 for reconnecting a BT phone line may ask why it costs quite so much.
However, the fee charged often depends on the work involved in reconnecting a line, with reactivations only £70, and customers who take fibre broadband able to get the work included for free.
Unfortunately, due to the way different providers work and run their own equipment in telephone exchanges, this can result in phone lines needing extra work completed to bring them back onto BT's network.
Local loop unbundled switches
Local loop unbundling, or LLU, is the term used for broadband and phone providers who resell services on the Openreach network but who also install and maintain their own equipment in telephone exchanges.
In addition, due to the LLU provider running their own equipment, moving a phone line from one provider back to BT, may actually involve multiple engineers from different companies, which can push the cost up.
The most well-known LLU providers include TalkTalk, Sky and Zen Internet. Whereas providers such as Plusnet operate entirely on BT's network.
Virgin Media isn't an LLU provider as they run their own network, but they've previously used the BT phone line network for home phone services. Where a customer has switched to Virgin Media but now wants to move back to BT, they'll likely need to reconnect the line.
---
Tag on the line
A rare problem, but one which Ofcom took the step of issuing guidance for, is that of a "tag" on the line which can cause ownership conflict when a new provider tries to use the line.
A tag is essentially a marker on the line put there to identify it by the original provider. It may not have been removed by accident or simply because no one's requested that it be removed and it's been forgotten about.
Tag issues can occur when a customer is buying broadband or phone services for the first time or when they're just moved into a new property, and they can prevent things running smoothly.
Thanks to the change to a "gaining provider led" switching system, the onus is usually on the new provider to investigate and get the tag removed. In some cases, they may need more information before pressing ahead, and it could hold up the reconnection of a phone line if the old provider causes problems.
---
Summary: getting a BT phone line reconnected
Reconnecting to BT after switching away to a different provider or network can be costly, and oftentimes unexpected. It can also be expensive if a phone line has been disconnected due to non-payment from a previous occupier.
However, with most households taking broadband, the headline figure of £140 is very much a worst-case scenario and most people won't have to pay anywhere near this amount.
That said, it can be worth looking at the costs other providers charge for reconnecting a phone line, as there are other competitive deals, as well as with BT.
Overall, taking broadband with a phone service is the best way to reduce the cost of reconnecting to BT, with BT fibre broadband customers getting new lines or reconnections for free.