Note: BT Basic has now been replaced by BT Home Essentials.
Home phones are still used for keeping in touch with loved ones and making admin, health and other essential calls. However, line rental costs are not cheap - the biggest broadband providers now charge upwards of £20, and most of the competition isn't far behind.
It's enough to put the lowest-income households off altogether.
For those on benefits, there's one big way to save on home phone bills: BT Basic.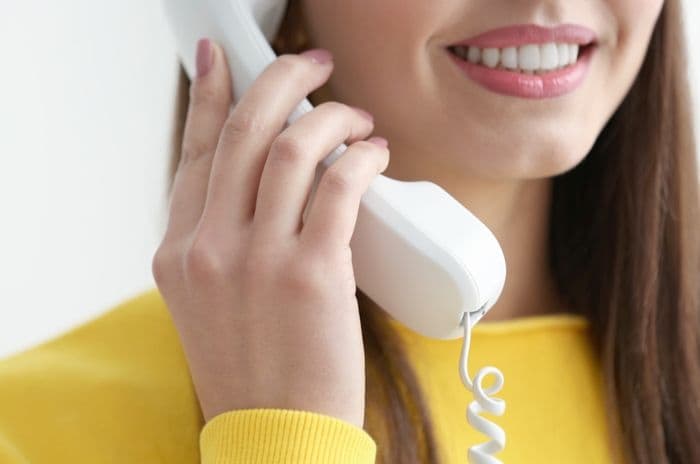 ---
BT Basic - what is it?
Basic is a low-cost package that broadband providers run at a loss, in order to meet their Universal Service commitment.
Basic aims to keep phones ringing in the most vulnerable households by charging just £5.16 a month. This comes with a call allowance of £1.50, plus free weekend calls to 0845 and 0870 numbers (lasting up to 60 minutes).
There's also a monthly £10 price cap for UK home phones and mobiles.
This means:
If a household makes monthly calls worth £1.50 or less, their phone bill will always be £5.16 per month.
Their maximum phone bill is £15.16 per month.
---
Who can get it?
Anyone who receives one of the following benefits could get BT Basic:
Income Support
Income-based Jobseeker's Allowance (JSA)
Pensions Credit (Guaranteed Credit)
Employment and Support Allowance (Income related)
Universal Credit, with zero earnings
Exceptions
People receiving one of the benefits listed above, may still not be eligible for BT Basic due to the following exceptions:
While most phone lines in the UK are BT-compatible, some - like those used by Virgin Media,- aren't, and therefore won't be able to get BT Basic. In this situation, BT are willing to install a line, usually free of charge.
However, those with more than one phone line, whether they're at the same or different addresses, can't usually get BT Basic unless there are special circumstances.
This is largely to weed out the roughly 40% of people who were on BT's old Light User scheme because they had second homes, rather than low incomes.
Business, temporary, or payphone lines are also excluded.
People with phone lines that can only receive calls, or that are only used for burglar alarms, also can't get BT Basic.
Universal Credit: rule change
As mentioned above, customers receiving Universal Credit - the benefit payment to support those on low income, or out of work- are only eligible for BT Basic if they have zero earnings.
BT state this means "the claimant has no earnings from employment or self employment during the assessment period for their benefit".
Anyone who's taking advantage of the flexibility offered by Universal Credit to take on a couple of hours of work here and there will therefore find they're probably not eligible for BT Basic.
As Universal Credit is a working age benefit, pensioner eligibility remains unaffected.
---
So what's included for £5.16?
BT Basic customer's receive a £1.50 allowance for calls to standard UK landlines, 07 and 08 numbers, and international calls, with a monthly price cap of £10 to cover additional calls to these numbers. They also get free weekend calls to 0845 and 0870 numbers (up to 60 minutes), but not including services that put you through to another number.
How many calls are included?
BT Basic customers pay 11.3p per minute, plus a connection fee of 3.3p for each 'normal UK call' (01, 02, 03 and 08 numbers; and 07 mobile numbers). This means someone could use their full £1.50 allowance by making just one 13-minute call.
However, it is still around half the price of 'normal' pay-as-you-go call charges from BT. Customers usually pay 20p per minute outside of their call plan.
BT Basic customers pay the same rate as standard BT customer for calls made through the operator, premium numbers, and international calls. International calls will vary depending on the organisation or destination.
Call allowances can't be rolled over.
How does the price cap work?
BT Basic comes with a £10 monthly price cap.
This means that, after the £1.50 allowance is used up, the customer pays a maximum of £10 a month for 'normal' calls. BT stops charging for calls starting 01, 02 and 03 - and calls to UK mobiles starting 07 and 08 - after the customer hits £10.
Remember that other calls, like premium and international numbers, will still be charged at standard rates.
Fair use
Although there is a £10 monthly price cap, this relies on customers keeping to the 'spirit' of the scheme. BT say they'll contact customers to discuss excessive use.
What does it cost to get connected?
As mentioned above, those who don't have a phone line but are eligible for the package should be able to get the line installed and connected free of charge - a saving of up to £140.
BT say the only time a Basic customer may need to pay a connection fee is if there are "exceptional circumstances that involve special equipment or work".
They advise that they'll always inform a customer about such charges before agreeing to go ahead with that work.
Extras
BT Basic customers get access to Call Barring. They can also request free of charge access to BT Privacy with Caller Display.
Although benefiting from Caller Display requires a compatible handset, the privacy part includes automatic registration with the Telephone Preference Service, which should help cut down on the number of nuisance calls users receive.
---
What's not included?
Calls to the operator aren't included. Neither are premium numbers and international calls.
There's nothing to stop users from signing up to cost-cutting phone services such as override services for international calls, but they're also exempt from the inclusive calls allowance. This means that the amount of the call will be added to the caller's monthly bill, and they won't be subject to the £10 cap.
BT Basic users also have to wave goodbye to add-ons like Friends & Family.
---
BT Basic and Broadband
Fortunately, Basic line rental still allows for a broadband connection.
How much is it?
BT Basic + Broadband is £10.07 per month.
The package includes the BT Basic £1.50 call allowance and £10 monthly call price cap.
There is no connection charge for the broadband, but customers will need to pay postage and packaging for their BT Home Hub, which is required for BT broadband to work.
The broadband has a 10Mb average download speed and is now unlimited.
Previously, customers had a usage cap of 15GB per month, but this was removed during the coronavirus outbreak and BT have declined to reinstate it - at least for now.
Extras
Customers can also benefit from BT Virus Protect, 5Gb of cloud storage, and BT Parental Controls. They can also use BT Wi-Fi, with access to over five million public wireless hotspots in the UK. This means that customers can easily just pop out to a local cafe and continue browsing if they reach their monthly data limit.
Can I choose a different broadband provider?
It used to be common for customers to stick with BT for the cheap line rental, but then go elsewhere, to other providers, for cheaper broadband.
However, most broadband providers now expect customers to take their home phone line as well as their broadband service. Plusnet, Post Office and TalkTalk all offer broadband with no option to leave out the line rental.
Some smaller providers still offer broadband-only deals, though. Check out Hyperoptic, for instance, who offer 50Mb broadband with no line rental for £22 a month.
Package
Broadband
Monthly price
Upfront price
Contract term
Fast 50Mb (12 months)
57Mb average
£25
£29
12 months
M125 Fibre Broadband
132Mb average
£26.50
Free
18 months
Offer: £50 bill credit + No setup fee (was £35)

(Ends 14/12/2023)
It used to be the case that trying to mix and match BT Basic with another provider's broadband would almost always end up costing more than using BT's standard service. However, it is now a useful, if limited, option to explore if you're trying to save on costs.
For more on BT broadband in general, see our full review here.
Basic or Light User?
Note that BT's similarly discounted Light User scheme did not allow customers to take broadband in addition to their cheaper phone line.
Basic replaced their Light User scheme way back in 2008, but it's possible that some customers are still on the old system.
If that's the case, then the solution should be pretty simple: just ask BT to be moved to Basic. They should have done so already in any case.
---
Alternatives
BT Basic isn't a knockout in terms of what's included - but it is a good way for people on a truly limited budget to stay in touch with loved ones and access essential online services.
However, it's probably worth checking whether the service will be too restrictive, and whether there are more suitable options available at a reasonable price elsewhere.
What is good, however, is that there isn't a minimum contract period for BT Basic customers - so those who qualify but then find it is too restrictive can leave at any time.
They won't be hit with any kind of penalty payments, such as early termination fees or broadband cease charges, as long as they settle what they owe.
Home Phone Saver
BT offer a home phone package called Home Phone Saver. It's more expensive, at £21.99 per month, but it's far more inclusive than BT Basic.
Home Phone Saver is guaranteed to stay the same price for a limited period (currently, until 2021). It includes line rental, unlimited UK landline calls, 1,000 minutes to UK mobiles, caller display, call minder, premium call rate barrer, and up to seven other call features.
Like BT Basic, BT Home Phone Saver can't be taken as part of a broadband package.
Bundling broadband and phone
Take a look at our comparison table of the cheapest broadband and landline deals on the market here.
At the time of this update, there are introductory offers for unlimited broadband that give a basic total monthly bill for around £20, with weekend calls and other benefits included.
Package
Broadband
Monthly price
Upfront price
Contract term
Brilliant Broadband
11Mb average
£20
£10
12 months
Offer: Now TV membership at reduced price for 12 months. Price may change again during the minimum term.
Unlimited + Evening & Weekend calls
10Mb average
£25
Free
12 months
Unlimited + Line only
10Mb average
£25.99
Free
24 months
Offer: Reduced price + No setup fee + Exclusive offers and discounts for Plusnet customers
---
How to apply for BT Basic
Those who do decide to go for Basic will need to apply by post, and they'll need to be an existing BT account holder.
Give BT a call on 0800 800 864 between 8am and 6pm on a weekday and they'll send out an application form.
The form is just one page, which asks for simple information including - home details, date of birth, National Insurance number, and details of any benefits received.
Applications need to be completed and returned within 14 days of receiving the form. They can be posted back in the envelope provided or sent to BT Plc, BT Basic, Durham DH98 1BT.
People thinking about applying who haven't yet started receiving benefits, or who are unsure about eligibility in the short term, should hold off applying, or talk to the BT Basic advisers about their situation on the number above.
BT say that if they reject someone for the Basic package, they'll provide information about alternative low-cost options. Rejected applicants may find that they need to wait at least six months before they can try and apply again.
For more information see BT's site here.
---
Conclusion: is BT Basic worth it?
For households on very limited budgets, BT Basic is a great option to get the essentials.
The package stops accidental overspending on normal calls with its £10 cap, and customers who can't stray into that budget can still make essential calls within the £1.50 allowance.
The BT Basic + Broadband package is around half the price of the next cheapest broadband and phone packages out there. Thanks to the removal of data caps, there's enough bandwidth to do everything you need to do while on a budget.