Got five minutes? Stop spam calls and texts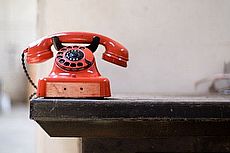 Spam phone calls and text messages are surely two of the top five annoying things about modern life.
Not only are they aggravating, but some, like spam texts and robot calls about PPI payouts, have the potential to do serious financial harm.
Increasingly, in addition, unsolicited calls can come from sales firms, insurers and even big, well known brands, charities and banks who you might think would want to avoid being labelled as nuisance callers.
Luckily, if you have five minutes to spare there are a few simple steps you can take to help stop spammers from annoying you in the future.
Stop spam in five minutes
Trying to halt the spam is a fight best attacked on multiple fronts. Here are three things you can do.
1. Register with TPS
Join the Telephone Preference Service register to officially tell companies that you are opting out of unsolicited marketing and sales calls.
The TPS is the organisation contracted by Ofcom to maintain the list of phone numbers belonging to people who don't want to receive live marketing calls.
Companies aren't allowed to contact the numbers on the list, unless they have another form of consent from the individuals listed. It works for mobiles as well as landlines.
Any companies calling you from within the UK after you've registered your number are breaking the law.
The TPS says you should allow 28 days for your registration to become completely effective, but you should notice a reduction in calls almost straight away.
Register online on the TPS site here.
2. Register with Silentcall-gard
Silent calls occur when companies using an automated dialler system to make outbound calls don't have any spare agents. The numbers are still dialled and when you pick up the phone there is nobody there or the call is abandoned.
Some companies have a recorded message that informs you what happened, others do not. Either way it can cause worry, stress and anxiety, particularly if you don't know who has called you or if it happens multiple times.
If you are receiving a large number of silent or abandoned calls registering with Silentcall-gard could help solve your problem.
It's a database of UK companies that use automated call systems, and of phone numbers which shouldn't be contacted by those companies.
The theory is that your inclusion on the number database means the companies - and their automated diallers - known not to ring you.
Despite the hideously clunky name, which makes Silentcall-gard look and read like a service spammers themselves would use, it is in fact 100% legitimate and backed by the TPS and Ofcom.
3. Check for and stop nuisance messages
There are two easy rules to follow when dealing with nuisance SMS:
1. If the message is from a legitimate company that you can identify, or an SMS service you've previously signed up to, reply STOP and they shouldn't send any further messages.
2. If you don't know who sent the message and it appears to be spam, DO NOT reply at all.
Replying could alert the spammers to your number being active and will most likely result in further unwanted messages.
Instead, forward the message and the number it came from to your network's spam blocking service:
| | |
| --- | --- |
| EE, O2, Orange, T-mobile, Virgin Mobile, Tesco, giffgaff, Vodafone | 7726 |
| Three | 37726 |
It's proving difficult for the mobile networks to stop these messages, although the number of spam texts did fall after mega fines were handed out to a few rogue operators.
Our full guide on how to spot spam is further down the page.
While our five minute method provides a brilliant first wave of retaliation against the spammers and nuisance callers, not every single bit of spam or unwanted call can be stopped so easily.
Read on for what you can do to take the fight even further.
More on tackling nuisance calls
The options listed above can't stop spam calls and texts entirely but there are a range of other services you can try to reduce or track spam calls.
Caller Display
Last called: 1471
Voicemail: 1571
Anonymous call rejection
Block selected numbers
BT
£1.75 (free with some contracts)
Free
£1.85
Free
Free
Sky
Free
Free
£1.50 for basic
£2.50 for remote access
£4
£3.35
TalkTalk
Free
Free
Free
£2.55 for remote access
Free
Free
Virgin Media
£2.25 for one, or £3.90 for two or more
Not available
Plusnet
£0.99
Free
Free
£3.00 for enhance
£4.00
Not available
Services such as caller display, last caller identification (1471) and voicemail (1571) can all be activated by your telephone provider and, basic versions of services like voicemail are often free.
There's a charge for enhanced voicemail services like accessing messages when you're away from your home phone.
Caller display is particularly useful if you're able to programme your contacts or address book into your home phone, making unknown callers instantly recognisable.
Using a combination of caller display, 1471 and voicemail you can leave unknown callers to be diverted to answer phone, and choose whether or not to investigate further any that don't leave a message, perhaps by searching for the number online.
Anonymous call rejection is a very popular service that helps to block unsolicited calls from withheld numbers - but it can also screen calls from legitimate organisations with lots of phone lines - like your employer - so beware.
For anyone thinking the monthly cost is too high once you've added on all the features, many providers offer a feature bundle.
For example, Plusnet offer customers the option to bundle calling features for the equivalent of £1.50 each - so two call features costs £3 a month, three costs £4.50, and five costs £7.50.
You could also take a more heavy handed approach by using a piece of kit such as the Truecall box. This £100 device sits between your phone handset and the landline connection, filtering all calls against a list of up to 500 numbers approved by you.
Any numbers not on the list are screened and numbers previously "zapped" or withheld are automatically rejected without the phone ringing at all.
BT also offer a smart-home-phone with a built-in nuisance call blocker that sends calls from international, withheld and unknown callers straight to voicemail.
At £170 for the handset alone, buyers must then sign up to their provider's caller display service for it to work properly.
However, as expensive as this might be, BT have now also launched their Call Protect Service, which for no extra cost at all automatically diverts nuisance callers to voicemail.
On top of this, it also gives their customers the option of diverting certain types of calls, such as international calls and those from withheld numbers.
Nuisance caller quick reference:
The table below shows what action you can take in the first instance against calls of this type.
More on tackling nuisance texts
It's important to stress that spammers will target mobiles they know to be active.
Legitimate services that follow the rules should stop sending you texts if you reply "STOP". A spammer on the other hand will use this as a way to lure people into replying.
Therefore if you suspect a text is spam, don't reply. If you're right, you've just added your number to a spammer's database and increased your likelihood of receiving further annoying messages.
Spot spam texts
Spotting a spam text is usually pretty straightforward, as they tend to have a few features that easily distinguish them from other types of marketing messages.
Spam SMS
The first thing to look for is that there will be no name displayed when you open the message, just a number that nearly always starts +44.
The second standout feature is that the message will usually be selling or advertising one of the following services: PPI compensation, accident claims, insurance claims or payday loans and be asking you to reply for "more info" or to "stop". Remember: never reply.
Can you get legitimate marketing SMS?
Yes. While not spam, legitimate marketing messages can still be highly annoying. They're usually the result of you forgetting to tick a box on a form opting out of that firm's marketing activities.
If you can identify the company from the message and it says "reply stop" or similar, do that.
If you have any doubts don't reply. Instead visit the company's website or contact their customer services department to get yourself removed from their marketing lists.
Premium SMS services
If you've ever bought a ringtone or wallpaper by SMS then you may still be signed up to receive messages from that company at a premium rate.
The message will be from a five digit number called an SMS short code beginning with either 6 or 8. Messages from charities all start with 70.
You should have knowingly signed up to services such as these, so if you think you're being charged without having ever agreed to a subscription, raise a complaint with PhonePayPlus, the body that regulates premium rate text message services in the UK.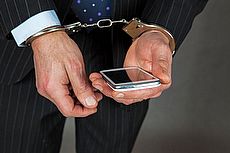 23 November 2017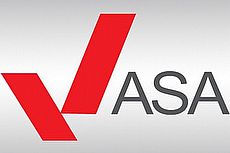 23 November 2017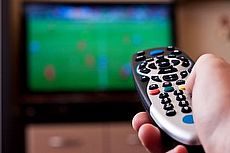 15 November 2017
Follow us or subscribe for FREE updates and special offers