They found that over 2.5 million messages were unlawfully sent to customers who had opted out of direct marketing in early 2018.
EE disputed the claim, arguing the message was service related which puts it beyond the scope of unwanted direct marketing.
However, the ICO found these were marketing messages covered under an opt-out and concluded EE had deliberately contravened regulations when sending them.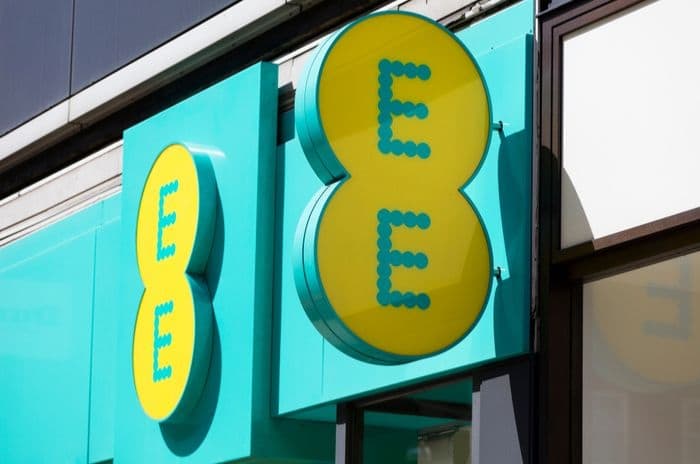 Credit: Ink Drop/Shutterstock.com
What did EE do?
The argument goes back to the period between 17 February 2018 and 25 March 2018 when EE sent several batches of messages to customers.
These messages began with mentioning the forthcoming release of the iPhone X before encouraging customers to 'countdown the days' to their upgrade by visiting the My EE app. It concluded with a brief rundown of what the app does.
This message was successfully sent to 8.2 million customers, with a second one following to customers who hadn't engaged with the initial message.
While this second message was less overtly sales orientated than the first one, it still contravened the regulations by directing customers to an app based as much on upselling and upgrades as giving information to EE customers.
It was found over 2.5 million messages had been successfully delivered across those two batches to customers who had previously opted out of direct marketing.
ICO ruling
EE argued the messages were service related and therefore were not within the remit of regulations relating to direct messaging.
The ICO's response rejected this, pointing out that even including a marketing message within a service message contravened the rules.
Along with this, their opinion was that My EE app consists of promotional material which includes the option for customers to purchase new products and add-ons.
The fact that EE sent a follow-up message to customers who did not open and engage with the original communication also suggested to the ICO that this was a marketing exercise and not a service based one.
Their belief that EE deliberately contravened the rules led to the fine of £100,000 being levied on the mobile provider.
Given the seriousness of the breach, the Commissioner concluded EE should be given a monetary penalty which will be paid into the Consolidated Fund and returned to the Government.
Taking breaches seriously
The ICO's investigation into EE was launched when an individual complained about receiving a message when they had previously opted out of marketing communications.
While the fine issued to EE is only a fifth of what it could have been, it still demonstrates how carefully mobile providers must attend to the rules.
In the same way that nuisance call companies have been issued with fines in recent years to deter companies cold calling customers, the ICO has shown they are willing to address deliberate breaches with monetary penalties.
For instance, a green energy company that made over six million calls were fined £200,000 in 2015, still well below the £500,000 fine the ICO could have levied.
Enforcement action by the ICO has likely contributed to the proportion of customers receiving landline nuisance calls reducing from a peak of 73% in 2015 to 43% in 2019.
In addition, GDPR rules relating to how companies use and retain data have had an impact on how data breaches are both dealt with and perceived by the public.
While EE's contravention of the rules was serious, the ICO use such occasions as much as an opportunity to educate others as a chance to impose a financial penalty on a company.