Record fine for nuisance call company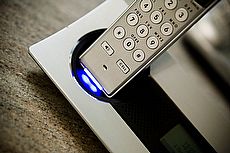 ©iStock.com/ZekaG
A GREEN energy company that made more than six million unsolicited automated calls has been fined a record £200,000.
The Information Commissioner's Office (ICO) say Home Energy & Lifestyle Management Ltd (HELM) had "deliberately and recklessly" breached marketing regulations.
By law, organisations are forbidden from making automated marketing calls to people unless they have previously registered interest in hearing from them.
Such calls are also supposed to include the details of the company getting in touch, which HELM failed to provide.
Further, while people who answered the calls were given the option of pressing a button on their keypad to say they wanted to be removed from the calling list, doing so was often found to be ineffective.
Pleading ignorance
HELM say that they didn't know what the rules were - but as Steve Eckersley, ICO head of enforcement, points out, they "did not even bother to find out what the rules were".
He added that their "badly thought out marketing campaign made people's lives a misery".
HELM have accreditation under the Government's Green Deal initiative; the calls were part of a marketing drive supposedly offering people "free" solar panels.
However, the ICO also found that offer to be misleading; the calls were designed to get people to agree to an assessment which would then determine their eligibility for free panels.
The watchdog received 242 complaints about the calls during a two month period, with people reporting that their answer phones were filled with messages, and that they had difficulty in stopping the calls.
One complainant said they were waiting for news of a terminally ill family member and couldn't ignore the phone. Others said that they felt "powerless" against the onslaught.
Shifting blame
HELM say they bought the calling lists they used from "reputable suppliers" and that they had screened those numbers against the TPS list before adding them to their calls database.
They've blamed the third party company they hired to make the calls, and say they will appeal against the ICO's decision.
A statement from HELM's lawyer said that while the "company have always accepted they were responsible" there was a "distinction between a deliberate act and a negligent act".
However, the Information Commissioner, Christopher Graham, doesn't see any grey area.
"I am not impressed with those arguments," he told BBC Radio 4's Today programme.
"This is a clear breach of the rules. The data controller - the company - has to take responsibility for this," he insisted.
The end of cold calling?
The ICO received more than 175,000 complaints about nuisance calls in 2014. This year, the Government watchdog was given more power to deal with the companies making them.
We reported in August on the company fined £50,000 for making nuisance calls - ironically, in an attempt to sell people a service that would block other such calls.
Another company also trying to sell cold call blocking devices was fined £75,000 in September for - you've guessed it - making unsolicited marketing calls.
While the ICO fines send a definite message, they're not particularly punitive in the grand scheme of things.
We don't, for example, know how much profit was made as a result of the calls. Using HELM as an example, they have a turnover of £22.23m, making a fine of £200,000 seem relatively small.
Taking control
Furthermore, the Government don't believe that companies who try to sell us things over the phone are necessarily bad.
Indeed, Digital Economy Minister Ed Vaizey has said that the UK has a "legitimate direct marketing industry... where businesses calling consumers can sometimes bring some benefit".
This attitude is reflected in the relative weakness of our main defence against telephone marketing: the "opt-out" system of the Telephone Preference Service (TPS).
The TPS is a free service that allows us to record our preference not to be contacted by companies with unsolicited sales or marketing calls; once we're on the list, companies are legally bound to honour that choice.
However, those who fail to opt out are considered fair game.
Charities such as StepChange are campaigning to reform legislation [pdf] so that companies must assume we don't want to be contacted, and those of us who do must "opt in" to receive marketing calls.
This would put us more in line with countries such as Germany, where there are three times fewer complaints about nuisance calls.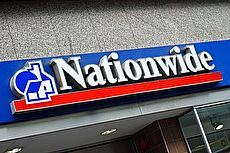 16 November 2017
13 November 2017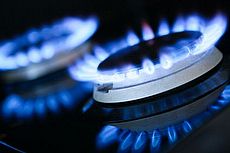 8 November 2017
Follow us or subscribe for FREE updates and special offers