THE Government have announced they're no longer funding the Green Deal programme, effectively killing off the flagship household energy efficiency scheme.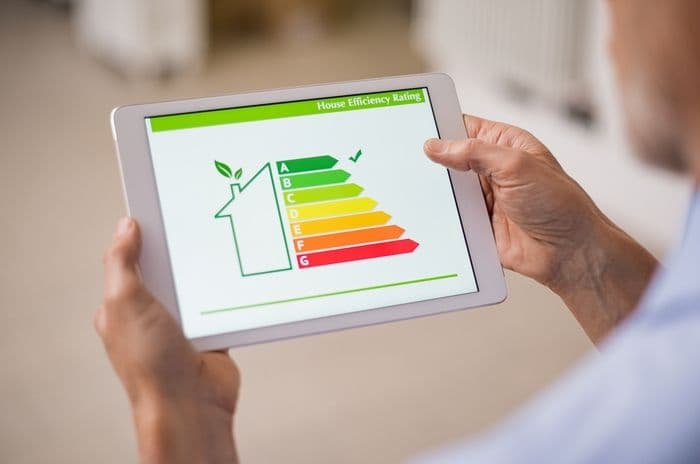 Rido/Shutterstock.com
The scheme provided loans and incentives for energy efficiency measures such as insulation, new boilers and double glazing.
The Government blame poor take-up and concerns about industry standards, saying future schemes must provide "better value for money".
People who already have Green Deal loans or vouchers won't be affected.
Overshadowed
One of the problems with the scheme is that there are two very different parts to it.
The main point of the Green Deal, which we explain in greater detail here, was to provide low cost loans for energy saving measures.
But the loans were somewhat confusing, and repayments rely on often conservative estimates of how much money and energy would be saved by the measures installed.
Once the work has been carried out, Green Deal borrowers are unlikely to notice their bills drop all that much: any money they save on energy will be swallowed by the loan repayments instead.
As the loans can take anywhere from 10 to 25 years to repay, that's a long time to wait around for lower energy bills, even if the house is warmer in the meantime.
The second part of the Green Deal is the one that grabbed all the headlines.
The Green Deal Home Improvement Fund (GDHIF) provided a much quicker reward for doing up our homes - up to £5,600 in vouchers towards the cost of energy efficient measures.
It was an incredibly popular programme, with the first two rounds of funding being snapped up in no time at all.
In March a third round of funding worth £70 million was announced.
There's still £4 million left, but applications will close on September 30th or whenever that money runs out, whichever is sooner.
Before that round of funding was announced, more than 25,000 households had benefited from the scheme.
By comparison, just 15,600 Green Deal loans have been issued.
What further complicated matters was that people who had Green Deal loans could still apply for the vouchers to help cover costs they'd already incurred.
It's easy to see why the GDHIF was more popular than the loan side of the scheme - who wants to pay full price (or more, taking interest into account) for something when it's available at a discount, free, or with cash back?
Cold comfort
Despite its flawed execution, the Green Deal did at least try to address the staggeringly large issue of the UK's cold homes.
The average number of cold-related deaths in the UK each winter is 25,000. This past year the number had reached 34,000 by the start of February and it was predicted to pass 40,000 by the end of the season.
Energy inefficient housing stock plays a large part in that toll, with many of the UK's most vulnerable people living in "old and cold" buildings that cost a fortune to heat.
Campaigners from the Energy Bill Revolution say affected households could save up to £300 a year on their heating costs if they were properly insulated.
Admittedly the Green Deal did little to help people who had to choose between heating and eating - but it gave those who might not otherwise be able to afford to bring their homes up to scratch a chance to live in slightly warmer surroundings.
There is still some help for those on low incomes, or in receipt of certain benefits, in the form of the Energy Company Obligations scheme and others like it; we've more details here.
It's important to note that it's just Government funding of the Green Deal that's ending - the Green Deal Finance Company say they're still solvent and trading, and there's nothing to stop another provider of funding coming forward.
But with this coming so soon after they scrapped the zero carbon obligation for new build homes - which included tighter energy efficiency standards - the Government themselves seem to have given up somewhat.