THE Government has announced a further £70 million will be made available through the Green Deal, the third round of which opens on Monday 16th March.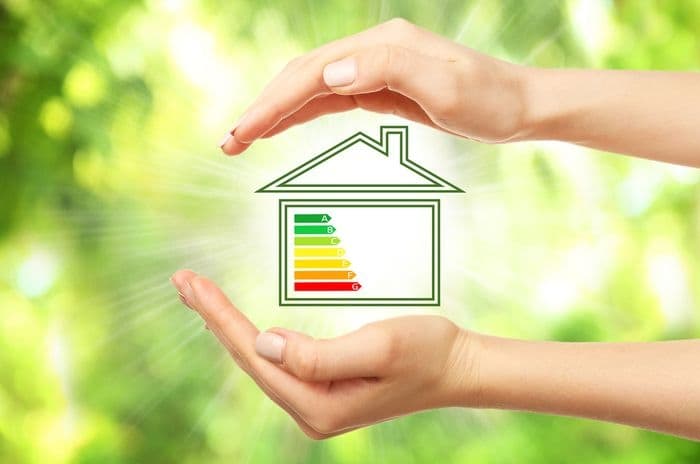 Credit: Africa Studio/Shutterstock.com
Households in England and Wales will be able to apply for up to £5,600 to help with the cost of certain energy efficiency measures including solid wall insulation, double glazing, new boilers and other forms of insulation.
Anyone who missed out last time around will need to move extremely quickly. When the Green Deal was first announced last June, £120 million was snapped up within six weeks.
The second lot of funding - £24 million announced last December - was gone within 24 hours; it's expected this latest round of funds will be allocated in less than a week.
The Green Deal Fund versus the Green Deal
The Green Deal itself runs all year round. There's more detail in our guide here - but it's basically a long-term loan to help spread the cost of getting energy saving measures installed.
People who think their home could benefit from energy savings measures ask a Green Deal approved company to assess their home - which costs around £150 - for energy saving measures.
They can then arrange for any recommended work to be done using a Green Deal finance plan, or a combination of payment methods, including using money from other energy efficiency schemes - see below for more detail.
But it's the Green Deal Home Improvement Fund (GDHIF) that gets all the press because instead of providing a long-term loan for the work, the Government effectively offers to pay for the work for us.
More than 25,000 households have benefited so far.
Householders must still pay for the assessment themselves, but they can apply to reclaim at least part of that cost. Before they agree to any work being done, they apply for funds from the GDHIF.
Anyone with a Green Deal assessment or Energy Performance Certificate of less than two years old can apply for a voucher, as long as the work recommended is covered by the Green Deal.
This means people who missed out on funding in either of the last two rounds and held off have an edge in applying this time around.
In addition, people who've already agreed a Green Deal finance plan - who went ahead with the work using the loan option - don't miss out entirely either.
The GDHIF allows them to claim back some of the cost of installation, up to the maximums outlined above - unless they qualified for help through another scheme, like one of those listed below.
What the Fund covers
The majority of the money is earmarked for the most difficult and expensive energy saving measure: solid wall insulation - cladding - for older houses where cavity wall insulation isn't possible.
So would-be applicants should be aware that if their home has cavity walls - the standard for anything built after the 1920s - the maximum funding they're likely to get is £1,850, or £1,350 if they bought the property more than 12 months ago.
The funding available breaks down like this:
Up to £3,750 for solid wall insulation
up to £1,250 for installing two measures from the list below
up to £100 refund for the Green Deal Assessment;
up to £500 more when applying within 12 months of buying the home
Those other measures that qualify for GDHIF help are as follows:
Cavity wall insulation
Condensing mains gas boiler
Secondary glazing
Double/triple glazing (replacing single glazing)
Flat roof insulation
Replacement warm air unit
Fan-assisted storage heaters
Energy efficient replacement doors
Floor insulation
Room-in-roof insulation
Waste water heat recovery
Householders need to be aware that even with GDHIF money, they're still likely to face quite a bill - for example, solid wall insulation can cost up to £10,000.
The savings made may also not be as much as suggested, with the Energy Saving Trust themselves revising some of their figures down in recent years, and one critic saying loft insulation may save households less than £20 a year.
Be ready, but beware
One of the criticisms levelled at the GDHIF when it first opened - and then shut abruptly - was that it left many in limbo regarding costs they'd already committed to.
At the very least, people must pay for the initial assessment themselves before being able to claim it back during their application. Shortly before it ran out completely, the first round of funding was limited to cover just those costs.
As mentioned, December's funding was gone within 24 hours - most likely by people who had assessments and were ready to go, or who were claiming back.
It's likely this £70 million will be gone almost as quickly, covering more of those who were disappointed in the previous rounds.
But it's worth bearing in mind that not all companies offering appraisals are Green Deal approved - not that that's stopped "Green Deal" from becoming the new "PPI" in terms of unsolicited phone calls.
The Information Commissioner's Office (ICO) says calls about "government funded" boilers and solar panels became the top subjects for nuisance calls last year.
The advice is to report any calls, and check out the approved list of providers - available here - before agreeing to anything.
What if I miss out?
As mentioned above, funds are incredibly limited and likely to disappear fast, but there are other options for helping to cover costs.
As well as the standard Green Deal loan system, these include the ECO Affordable Warmth scheme - and the Welsh version, Nest. The GDHIF isn't available in Scotland or Northern Ireland, but those in Scotland can at least apply for the Green Deal loan.
Northern Irish households can apply to the Warm Homes Scheme for assistance with energy saving measures.
Meanwhile those who live in local authority housing will be most likely to qualify for help under the Carbon Saving Communities Obligation.
Our full guide to the help on offer is here.
In the meantime, it may still be worth looking into getting a genuine assessment, as there's another £400 million or so set aside for the GDHIF over the next couple of years.