The number of adults receiving a nuisance call on their landline has fallen to 43% as of January 2019, compared to its peak of 73% in 2015.
Similarly, the proportion receiving nuisance mobile calls has decreased to 37% from its peak of 52% four years ago.
The news comes months after rules were strengthened to protect consumers against nuisance telephone calls.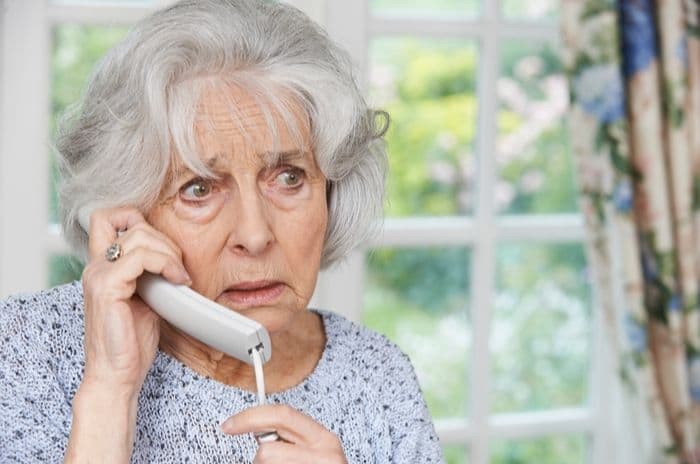 Credit: SpeedKingz/Shutterstock.com
Ofcom tracking cold call data
Ofcom conducts surveys on the level of cold calling three times a year, tracking the different types of nuisance call including live, recorded, silent and abandoned calls.
In addition, both Ofcom and the ICO receive and record complaints from consumers about cold calling.
2018 saw Ofcom receive 32,019 complaints about silent and abandoned calls, which is a decrease of 31.4% from the peak of 46,648 in 2015.
Meanwhile, the ICO received 124,363 complaints about live and recorded marketing calls, along with unsolicited emails and text messages. This represented a year-on-year decrease of 3%.
Over the last decade, complaints to both organisations have annually increased, but levels falling suggests that regulation and enforcement is working to combat the problem of nuisance calls.
Action beginning to take effect
The measures introduced last year included compelling phone companies to identify and block calls with an invalid number, as well as ensuring that valid numbers are displayed to customers on all calls.
In addition, phone providers were banned from charging customers for use of a caller display service, giving consumers more control over who they answer the phone to.
Further power was acquired by Ofcom to remove blocks of numbers from phone companies if calls from those blocks have been used to perpetrate scams or have caused systematic harm or anxiety.
They used those powers eight times in 2018, demanding explanations from the telecommunications providers and compelling them to act.
According to Ofcom, this approach was successful and resulted in a significant reduction of complaints towards those numbers and the withdrawal of some other numbers by phone companies.
The ICO issued 23 fines during 2018. In total, this represented over £3m, with the largest fine of £350,000 issued against a company which made over 75m marketing calls that were both unsolicited and automated.
Nine enforcement notices were also issued by ICO, warning organisations to comply with the law or risk prosecution.
More work ahead
This latest report offers some welcome results, but there is still pressure on Ofcom and the ICO to continue the good work and take further action.
Certainly, firms have been blase about breaking the rules in the past, leading the ICO to bring in £500,000 fines amongst the measures introduced last year.
The scourge of calls regarding PPI claims and pension freedom options has been a key feature of the telecommunications network in recent years.
Ofcom and the ICO have pledged to continue taking targeted enforcement action in 2019, and to make full use of intelligence-sharing and joint opportunities to effect changes in the way nuisance calls are handled.
Their efforts are not only limited to cold calling, with Ofcom working alongside mobile networks to combat fraud through text messages via the launch of SMS PhishGuard in 2018.
So, while the fall in nuisance calls is undoubtedly welcome, there is more work to do and customers will hope that the next batch of results will demonstrate that nuisance calls continue to reduce.
For anyone worried about nuisance calling, we have a guide to the home phones that will help prevent them.