New laws have come into force to prevent householders from receiving calls about personal injury, PPI and other claims. Unsolicited calls from firms could see them in line for a half a million pound fine.
Householders will now need to 'opt-in' to receive such calls, rather than being required to opt out. Previously, the only means of stopping such contact was through direct contact with the company involved or by registering with the Telephone Preference Service (TPS).
Named the Financial Claims and Guidance Act 2018, the legislation will effectively stop unsolicited calls from these companies. Minister for Digital, Margot James, said that the change would come as a 'big boost' for the Information Commissioner's Office (ICO), helping them to crack down on cold call 'sharks'.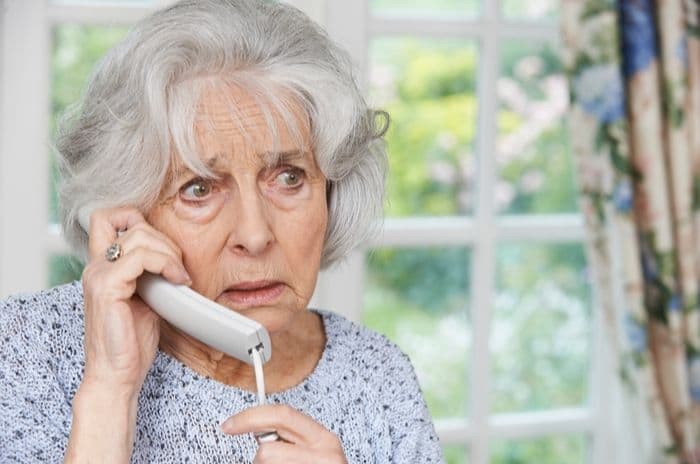 Credit: SpeedKingz/Shutterstock.com
The 'menace' of nuisance calls
According to the Financial Conduct Authority, approximately 2.7 billion calls, texts and emails were sent to residents in the UK about claims. That's an average of 50 unsolicited contacts being made per adult in the UK.
These calls, texts and emails included companies offering to help track down mis-sold PPI, as well as those dealing with injury compensation claims. Both industries are well known for ruthless marketing and high-pressure sales.
Margot James commented that,
"Today we are one step closer to ending the menace of nuisance calls."
She explained that people would now need to give explicit consent to receive such calls, giving them the power to choose if, when and how to make a claim. Consent will be given when the person contacts the company themselves, seeking advice or lodging a claim.
Dealing with a nuisance caller
Individuals who still experience an unwanted, unsolicited call of this nature have been advised to report it to the ICO. The office will then investigate and, if necessary, take action against the company. Spam texts can be reported in the same way.
The reporting process requests certain information from the reporter, all of which will help to bring justice to the situation. Informants aren't obliged to provide any information at all, but the more they can provide, the better equipped the ICO will be to deal with the problem.
Companies who are found to be routinely breaking the law could be fined up to £500,000 for the offence.
Protecting the most vulnerable
This legislation is the latest in a series of measures designed to protect the most vulnerable in society. Elderly and other vulnerable groups often receive dozens of calls a day. The problem is only made worse with the introduction of auto-diallers making it possible to make thousands of calls every hour.
As well as preventing cold calls from injury claims and PPI claims companies, the law covers a number of other claims types too. These range from housing repair to employment to industrial injury and more. Most relate to the legal industry where firms stand to make large sums in referral fees from solicitors.
Aside of this new Financial Claims and Guidance Act 2018, the government has, over the past few years:
Consulted on measures to fine bosses personally up to £500,000 if their companies break the law
Made a requirement for the ICO to issue a code of practice on direct marketing
Ensured all direct marketing companies provide caller line identification
Made it easier for the ICO to impose a financial penalty on companies breaching the law
Made it easier for the ICO to share information with Ofcom
Given £500,000 to Trading Standards to install call blockers in the homes of vulnerable people
Complaints about nuisance calls have fallen for a second year in a row and are down 28 per cent since the peak in 2015. According to the ICO, these types of calls cause 'real distress', particularly to the elderly and vulnerable.