MARKETING companies registered in the UK will no longer be allowed to withhold or disguise their numbers when cold calling customers, the Government say.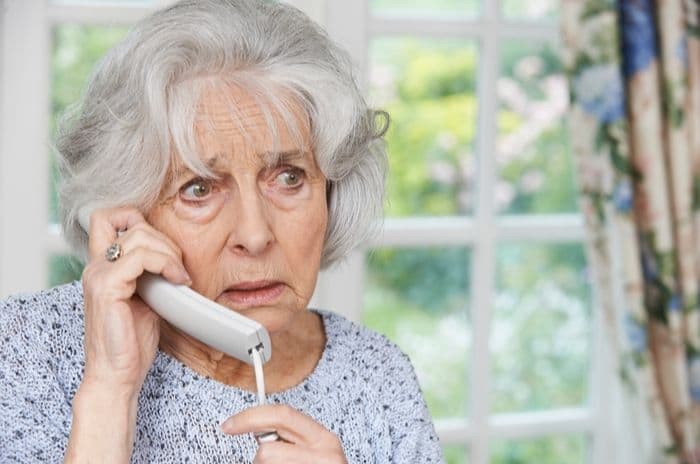 Credit: SpeedKingz/Shutterstock.com
Ministers say the change in legislation - which comes into force on May 16th, and which will also apply to companies registered here but whose call centres are based overseas - will make it easier for people to report nuisance calls.
Campaign groups, however, say that this won't be enough to stop the high numbers of unsolicited calls being made - particularly as the Information Commissioner's Office (ICO) suggest that just one in five direct marketing calls come from an anonymous or false number.
Increasing fines
Companies that flout the new rules could be forced to pay fines of up to £2 million from communications regulator Ofcom, and £500,000 from the ICO, depending on the type of call being made.
Ofcom can prosecute companies making silent or abandoned calls, while the ICO deal with companies that contact people whose numbers are registered with the Telephone Preference Service (TPS).
The ICO were given more power a year ago when they were no longer required to prove cold calling companies were causing "substantial damage or substantial distress" before issuing them with fines.
Now they just have to prove that companies have committed a serious breach of the law.
In the past 12 months, the ICO have issued fines amounting to more than £2 million - compared to the £360,000 in fines they issued during the previous year.
Indeed, the maximum fine they've handed out in the past year has been £350,000 - issued in February to a lead generation firm responsible for over 46 million automated nuisance calls.
In this case, ICO estimated that the value of the data collected by the company would have resulted in a turnover "of nearly £1 million".
Ignored warnings
But while this might initially seem impressive, what's important is whether the ICO's new powers have had any impact on the offending company's behaviour.
The worry is that while the penalties are much harsher, companies are still viewing them as just another business expense.
That this might be the case is borne out by those companies that have ignored ICO warnings and carried on as usual.
Among them is the Welsh company Help Direct UK Ltd, who were warned about sending 190,000 unsolicited marketing messages.
Anne Jones, Assistant Commissioner for Wales, said that despite the warning, the company had "had deliberately broken the law" when they started yet another campaign involving unsolicited messages.
In this case, the ICO issued an £200,000 fine.
Other fines have been for more trivial sums, such as the £5,000 issued to the MP David Lammy for making 35,629 calls over two days.
Given that the basic annual salary for an MP in 2016 is £74,962 (not including expenses), the ICO fine could seem to some to be little more than a slap on the wrist.
Campaigners say that the problem with the Government's crackdown on nuisance calls is that it doesn't go far enough.
David Hickson, from the Fair Telecoms Campaign, says that the Government should "prohibit the whole practice of making unsolicited telephone calls".
He also called for customers to be provided with "a good range of options on their telephone networks to help protect them from this nonsense".
Losing the battle?
Ofcom say that complaints about nuisance calls increased by 3.2% between 2014 and 2015, with the result that we now receive some 4.8 billion nuisance calls a year.
This is rather a lot considering the Government have been promising to do something about it for quite some time, including setting up a task force, headed by consumer group Which?, at the end of 2014.
The resulting 15-point action plan appears to have had little effect, with Which? executive director, Richard Lloyd, describing its impact as "disappointing".
It's telling that even Ofcom say that taking enforcement action against those making nuisance calls can be "challenging", because of the sheer number of calls being made.
For example, in a six-month period, they describe identifying 8,000 different telephone numbers as the sources of calls generating complaints.
Even the Information Commissioner himself seems somewhat resigned to the futility of it all, saying that: "There's a danger that where we remove one of the hydra's heads, two grow back in its place."
Taking action
Nevertheless, the fight against nuisance calls is continuing - with some help from a couple of the telecoms companies.
BT recently announced that they were preparing to launch a free service that will automatically divert up to 25 million unwanted calls before they reach customers' landlines.
TalkTalk already offer a similar service, which includes giving customers the ability to nominate numbers to be added to their network-wide blacklist.
We've a guide to the help offered by various organisations here - and we look into some of the steps individuals can take in this guide.