Data from the Information Commissioner's Office (ICO) show almost 46,000 complaints were received about nuisance calls and texts in that period.
The ICO say they saw an increase across all categories that customers are able to select when reporting a complaint.
During the year as a whole, however, nuisance calls and text messages declined compared to 2019, with the report suggesting the pandemic was responsible for lower numbers.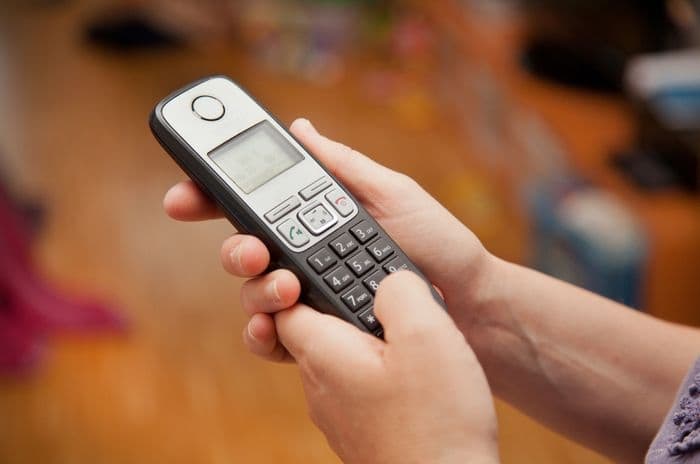 Credit: Shutterstock.com
Late 2020 increase
Between September and December 2020, the ICO received 45,965 complaints, an increase of 9,841 (27%) on the same period in 2019.
As nuisance reports increased across the board during the final months of 2020, the ICO attribute this to organisations potentially trying to recover the losses incurred earlier in the pandemic.
Ofcom records complaints about silent and abandoned calls, with their figures displaying an 83% rise in complaints between October and December 2020.
Again, Ofcom speculate this may be due to companies stepping up their marketing campaigns following the first lockdown to help them recover financially.
It's expected this uptick in complaints will continue into 2021, with the ICO highlighting some topics we can expect to receive more nuisance calls texts about. These include:
Payday and business interruption loans
Debt management
Energy saving scams
Home improvement scams
These last two are directly related to the Government's Green Homes Grant scheme, and the ICO is expecting an increase connected to that.
Overall decline
The overall figures for 2020 show a decline in the number of nuisance calls and texts.
ICO data shows complaints fell by 20% compared to 2019, with around 103,000 complaints reported compared to the previous year's 130,000.
Ofcom's figures on silent or abandoned calls show trends: complaint figures were down 9% in 2020 compared to the previous year.
Both organisations say complaints fell sharply at the beginning of the year as the first nationwide lockdown came into force and other countries began imposing restrictions on their citizens which may have affected the number of nuisance calls coming from international locations.
Overall complaint levels in 2020 have continued to follow the downward trend we saw in 2018, and the ICO say numbers have decreased by 38% overall since 2015.
Tackling nuisance calls and texts
The ICO and Ofcom have been working together since 2013 to tackle nuisance calls and messages, and each year they review their progress and put forward their planned action for the year ahead.
Their previous update published in May 2020 mentioned the coronavirus outbreak as a source of scams, something we have seen across digital scams including investment scams.
Yet the major difference between nuisance calls and online scams has been laid bare in the figures revealed by the ICO and Ofcom: organisations making nuisance calls were as affected by the first lockdown as anyone else and have had to adapt their business practices to carry on operating.
In the past, we've seen the Government bring in laws to fine companies up to £500,000 if they contact customers who haven't opted-in to receive speculative calls, and such measures seem to have helped the annual decline of complaints.
However, it seems to be the coronavirus pandemic rather than any fear of legal reprisals that mainly contributed to the decline in 2020.
If, as the ICO suggests, an uptick in nuisance calls and messages continues into 2021, we may see an annual increase for the first time since 2015.
Want to block nuisance calls at home? These home phones promise to help.