All landline providers have to offer caller display without charge as standard.
Rules around other calling features are more relaxed, however, and some providers charge for 1471 last caller and 1571 voicemail services.
Plus, there are plenty of other call features we can add to our landline contracts, although the costs can quickly add up.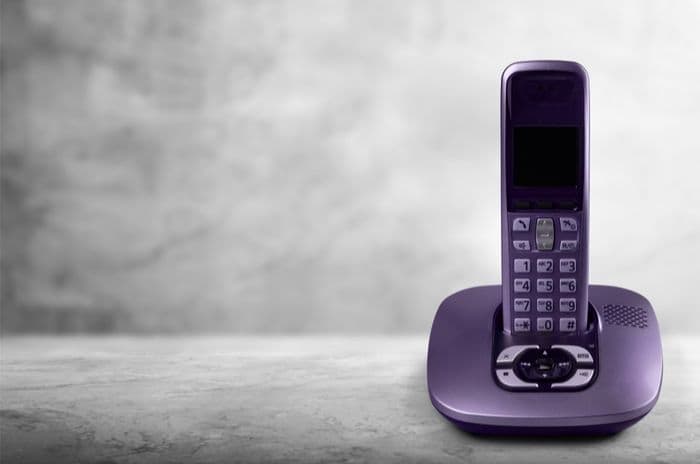 ---
Call features by provider
Three call features are so common now that we expect them to be included in our home phone call plans as standard: 1471, caller display and 1571 voicemail.
However, although caller display is free across providers, costs and availability for the other two options varies depending on which provider we're looking at.
Here's an overview of how much these call features cost per month from some of the UK's major broadband providers:
| | Last called: 1471 | Caller display | Voicemail: 1571 |
| --- | --- | --- | --- |
| BT | Free | Free | £4.03 |
| Community Fibre | Free | Free | Free |
| Direct Save Telecom | Free | Free | £4.05 |
| EE | Free | Free | Free |
| Hyperoptic | N/A | Free | N/A |
| iTalk | Free | Free | £3.95 |
| John Lewis Broadband | Free | Free | Free |
| KCOM | Free | Free | Free (where available) |
| NOW | Free | Free | £1 |
| Plusnet | Free | Free | Free |
| Shell Energy Broadband | Free | Free | £2.92 |
| Sky | Free | Free | £2 |
| TalkTalk | Free | Free | £1 (or 2p per use) |
| Virgin Media | Free | Free | Free |
| Vodafone | Free | Free | Free (where available) |
Bear in mind that not all broadband providers automatically include a phone line with their services, and households may need to opt in and pay extra per month to get a landline.
This is usually when providers offer a full fibre broadband service where the phone line provided is a digital one.
Adding a phone line to a broadband plan from some full fibre providers may include all the calling features they offer - but check the small print to see what's included and what might incur extra monthly charges.
Similarly, some call features are only available on phone lines that use the old copper network.
To take Vodafone as an example, they point out that while voicemail is a free feature, it isn't available on their full fibre plans.
With that caveat, let's take a closer look at each of these main calling features.
---
What is caller display?
Caller display allows customers to see who is calling via their home phone handset before answering it.
To do so, customers will need a compatible handset (these are around £20 and many homes will already have one), although there are some more specialised home phones that work to stop nuisance calls.
The charging practices for caller display have changed in recent years, meaning every customer gets it as standard - and it's free.
Ofcom banned phone companies from charging for caller display in October 2018 as part of a raft of measures designed to limit the number of nuisance calls getting through to customers.
They say the service helps customers to screen unwanted calls, so it should be free for all customers.
Charges before 2018
Before 2018, the picture on caller display charging was far more mixed.
BT offered the service for free until 2014 when they reviewed their practices and began charging for the feature. They quietly dropped the charges in 2018 when the new Ofcom rules came in.
As an example, though, here's what several major broadband providers were charging for caller display when we updated this guide in 2015:
| Provider | Price per month in 2015 |
| --- | --- |
| BT | £1.75 |
| Virgin Media | £2.25 |
| Plusnet | 99p |
At the time, Sky and TalkTalk offered the service for free, although Sky did (and still do) charge for the 1571 voicemail service (see below).
Today, we're so used to getting caller display for free as standard that we probably can't remember that it used to appear on our bills as an extra charge.
---
What is 1471?
1471 is calling feature that allows customers to find out which number last called them.
They simply dial 1471 from their phone and the last number will be repeated to them, along with the date and time the call took place.
This is a feature that has become so common that most of us take it for granted, yet it's worth pointing out that it isn't a universal feature on full fibre broadband lines.
There is also an associated feature which costs money: 1471 + return call, sometimes known as call return or by other names.
This paid feature allows customers to press a number on their keypad and return the call to the last number who called them.
The costs of this service vary from provider to provider and are generally charged per use:
BT - 35p + usual call cost
TalkTalk - 20p + usual call cost
Plusnet - 20p + usual call cost
Some providers don't offer the service, but those who do will list the charges on the automated message when the number is repeated back to the customer.
Many people have been caught out by pressing the number on the keypad without realising it will cost them extra.
It's a lot cheaper to keep a notepad near to the phone and write the numbers down instead of using the 1471 call return feature, although we appreciate that isn't an easy option for some people.
---
What is 1571?
1571 is the generic name for a voicemail service that may simply be referred to as "voicemail" or other names.
The basic premise of 1571 is this: it's an answering service which takes messages if a customer doesn't answer the phone. The next time the customer picks up the phone, an interrupted dial tone will signal they have a message.
As the table at the top of this guide shows, several home phone providers include 1571 voicemail services as standard, but the prices for others start from 2p per use (TalkTalk) up to £4.05 (Direct Save Telecom) per month.
Just as with 1471, there are costs if a customer chooses to call back the number directly from the voicemail (when that's an option) or sign up to additional voicemail services from their home phone provider.
For example, Plusnet offer 1571 for free but then provide a Voicemail Extra (Call Minder) service for £3 per month.
Plusnet's extra service allows customers to:
Choose how many times the phone rings before it goes to voicemail
Check their messages from any phone using a remote access PIN
Link their voicemail to their mobile and receive texts to let them know they have a voicemail (cost of 10p per message)
Save a message for 30 days
Find out the last three callers who hung up without leaving a message
Different home phone providers offer variants of these services for additional costs per month, so it's worth seeing if they are on offer and, crucially, if they will be useful.
Plus, homes which already have an external answer machine or would prefer the convenience of one, won't find this type of landline voicemail useful.
It's a good feature for those who remember to use it, but many people forget to pick up the phone and check whether the dial tone is interrupted or not - it's not as simple as glancing across the room and seeing a flashing light for an answering machine. So, it might not be the most efficient answering service option out there.
---
What other call features are available?
Many landline providers will also offer different call features, sometimes included for free or incurring one-off or monthly charges for use.
Here are some of the popular ones:
| Call feature | What it does |
| --- | --- |
| Call barring | Bar outgoing or incoming calls when you choose to |
| Call divert | Divert calls to another number |
| Call waiting | Alerts the customer when a second call is coming in |
| Anonymous call reject | Automatically rejects callers who are withholding their numbers |
| Ring back | If a line is busy the customer's line will automatically ring it again when it becomes free |
| 3 way calling | Allows three people to speak on one call |
There are situations were all these might be useful, but it's worth remembering the extra fees can easily add up every month.
If we were to take all those features with Direct Save Telecom, for instance, the additional cost would be £22.75.
To put this in context, the cheapest fibre broadband deal with pay as you go calls from DST is £27.90, so call features could make up a significant proportion of our monthly phone bills if we're not judicious about only choosing the ones we definitely need.
It's also worth watching out for bundled call feature packages that allow multiple features to taken for one inclusive fee.
For example, Virgin Media offer the following feature bundles:.
Virgin Media bundle
Included features
Price per month
Manage My Privacy
Caller Display
Anonymous Caller Rejection
Call Barring
£3
Manage My Calls
Call Divert
Call Waiting
Voicemail Plus
£3
Manage My Privacy and Calls
All the above
£4
Virgin are slightly disingenuous here by including Caller Display when it's a free service but taking Anonymous Caller Rejection and Call Barring outside the bundle would cost £3.90 (Virgin's price for two or more features).
In this sense, it is a good deal, but it does demonstrate how some providers can offer bundles that are more valuable than taking one or two features.
Call feature activation
It's possible any free features such as caller display, 1571 and anything else your home phone provider includes as standard will need to be enabled rather than simply being switched on at the same time as your landline.
Equally, some might only be available for adding to a plan after the home phone line is active and fully functional.
For those managing their account online, it can be easy to opt-in, while other customers may need to speak to their provider to activate the service.
---
Summary: Useful features
Caller display and other calling features can be incredibly useful for some households, especially those who are still dependent on landlines and don't use mobile phones very much (if at all).
Caller display allows us to choose who we answer the phone to, while the 1471 service helps us check who called while we out. Used in conjunction with the 1571 voicemail service, it gives us more control over who we speak to.
There are a couple of things to remember:
Ofcom rules state that caller display must be free of charge to all users
Other call features may incur charges
Providers don't have to offer other call features
Customers on full fibre broadband plans may find their call feature options more limited
Ultimately, while more people are ditching the landline and choosing to take broadband without a home phone, there are still many customers who rely on the landline and regularly use the call features we've discussed in this guide.
With some providers removing certain call features from sale, it's always worth checking when signing up to see if they still offer the features a household needs.