BT battles nuisance calls... for £170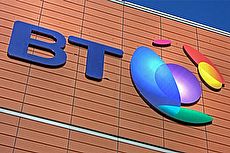 A NEW, smart, home phone from BT wants to liberate us from the annoyance of nuisance, spam callers and other riff-raff by automatically blocking them.
The £169.99 device, christened the 'Home SmartPhone S', acts as your twenty first century Jeeves by using its built-in nuisance call blocker to filter out the dross.
The blocker on the smart home phone S works by sending calls from international, withheld and unknown callers straight to answerphone.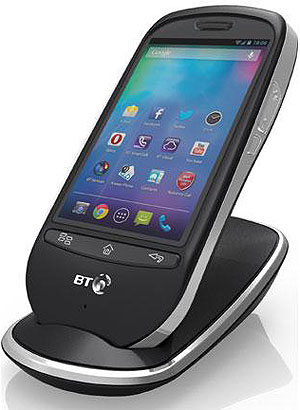 BT's renewed focus on getting rid of nuisance calls will please the communications regulator and MPs, who have expressed concern lately that not enough is being done to stop spam calls and texts.
Though they may not be as enamoured with the price tag BT are putting on staving off unwanted calls.
Not only is this new phone almost £200, users must subscribe to Caller Display services to use the blocking functions. That costs up to £1.75 a month.
BT's smart home phone
BT's new phone sends correctly identifies nuisance calls and sends them to voicemail up to 80% of the time, according to the telecoms giant.
Sending suspected nuisance calls to voicemail allows callers the chance to leave a message, meaning any genuine callers won't be blocked out entirely.
Anyone with caller display enabled on their phone service can use the device's call blocker function but it doesn't require having BT as the phone provider so, for example, Virgin Media home phone customers will have to pay £2.25 to use the function (see more call service prices here).
The smart home phone bears more resemblance to a mobile smartphone than your run-of-the-mill cordless home phone and runs Android Jelly Bean, giving it nearly all the features you would expect to see on a regular Android smartphone.
The handset has wi-fi and comes with email, web browsing and Facebook and Twitter apps, giving phone owners something to do in the time they gained having blocked all their nuisance calls. The device even has a front facing camera.
Providers tackling nuisance calls
Nuisance calls have experienced bumper growth time in last few years thanks mostly to PPI claims firms, energy companies and market research firms.
Happily, in recent months fewer people said they had a spam caller contact them and Ofcom has had fewer complaints about abandoned or silent calls.
Since February 2013, when 82% of people asked had reported receiving a nuisance call, the percentage has fallen and is now stable at around 60%.
This reduction is down to action taken by both consumers and providers.
Consumer demand for phones that can block spam calls is strong. The Smart HomePhone S is the latest in a growing number of devices that hog the top positions of the bestseller lists.
Demand is also strong for call features such as Caller Display, Anonymous Call Rejection and Call Barring, features that are becoming something of a battleground for phone providers.
VoIP/home phone crossover provider Vonage has offered all call features at no extra cost for some time now.
TalkTalk, meanwhile, made call privacy features, including last caller barring and anonymous call rejection, free to its customers last month.
TalkTalk say this saves customers up to £140 a year compared to rivals or, to put it another way, roughly the cost of a Smart HomePhone S.
BT and Virgin Media by contrast, charge £1.75 and £2.25 a month respectively for caller display, a situation the regulator may soon seek to change.
Ofcom: make caller display free
Concerns that spam calls are now out of control has led concerned MPs to form a Commons All Party Parliamentary Group (APPG) on nuisance calls, the latest attempt to stop marketing and other bothersome calls.
The APPG has been taking recommendations on the issue from stakeholders.
Ofcom's response was to recommend that caller line identification services such as caller display should be provided free of charge.
Those making marketing calls should also be forced to use caller identification, the regulator said.
Not only would universal access to caller display help phone users report nuisance calls to Ofcom and other regulators, Ofcom said, but it would level the playing field for consumers facing annoying calls.
The regulator said it wanted to make sure that "consumers are able to easily compare the price of caller display and other services that communication providers offer that can help consumers protect themselves against nuisance calls".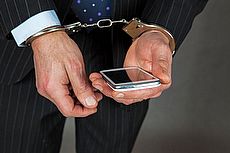 23 November 2017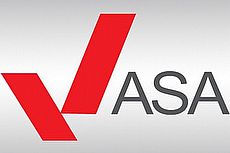 23 November 2017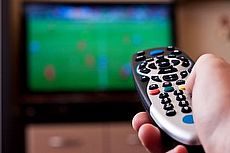 15 November 2017
Follow us or subscribe for FREE updates and special offers