The first store is set to open in Liverpool on 26 October, with others set to follow later in 2020 and into 2021.
Sky's focus is on enhancing the customer experience so the shops will be separated into designated areas and themed spaces.
Sky is undoubtedly looking beyond the constraints of Covid-19, although they confirm shops will operate within the Government's safety measures including social distancing regulations.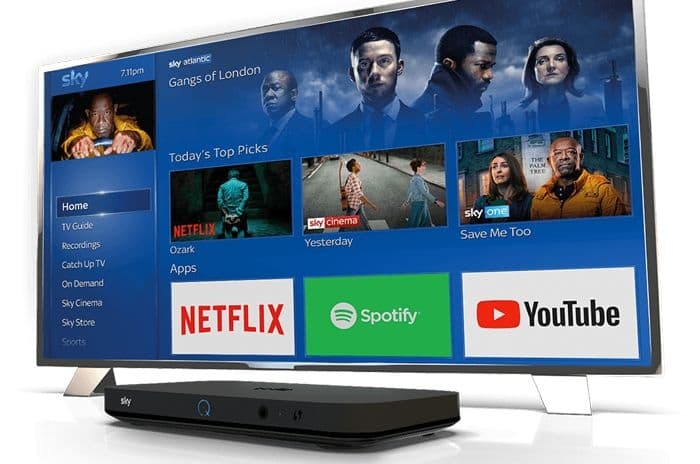 Retail stores
Sky will bring their TV, broadband and mobile services under one roof for the first time on the UK high street.
Sky say the stores will offer:
Customer Hub for assistance from expert advisors in-store
Sky products and latest innovations
Ability to see content from Sky and established partners
Themed spaces across an open-plan layout
Access All Areas stage to host interactive experiences
Some shops will also host iSmash, the tech repair specialists, whose experts will help Sky customers repair their devices if needed.
The first shop is set to open in Liverpool on 26 October. No other locations or opening dates have yet been confirmed.
Customer experience
Sky are aiming to promote a positive customer experience in their new stores, as well as showcasing the different types of services available from them.
So, customers will be able to speak to an advisor face-to-face for the first time, allowing them to get expert advice on which products are right for them.
This could be a real selling point for customers who still value the experience of being able to speak to an expert in-person, and Sky may have judged their lack of a high street presence has discouraged customers from signing up to their services in the past.
Yet these new shops are explicitly designed to be a social hub, with soft chairs and tables to encourage easy conversation between customers and advisors.
It suggests an important part of Sky's strategy is to create the same sort of community-led location pioneered by Metro Bank in the banking sector.
As Sky already have an exceptional customer service record across all their products, these customer-focused initiatives will likely improve their brand power even more.
Multiple services
Sky is arguably best known for their TV services, which have been operating in the UK for 30 years.
In 2005, they added broadband services after purchasing EasyNet then, in 2017, they took a step into the mobile world with Sky Mobile.
This triple-play service allows them to offer comprehensive TV packages alongside broadband and mobile deals in the same way that Virgin Media does.
Other broadband providers like BT, TalkTalk and EE offer variants of triple-play options, but Sky and Virgin Media's comprehensive channel options are the most traditional pay TV choices on the market.
Sky may be hoping to leverage their Sky TV branding to draw more customers over to Sky Mobile and Sky Broadband, especially as they roll out Sky Ultrafast to more locations.
It's in contrast to Virgin Media's approach to their high street presence - they announced in June that none of their shops would reopen following the coronavirus lockdown.
However, with Virgin Media currently in joint venture negotiations with O2, we may see them back on the high street soon.
We've got a guide comparing Sky and Virgin Media's multiple services or search for TV and broadband bundles.