All 53 Virgin Media locations will disappear from high streets and shopping malls, although the affected staff will be redeployed elsewhere across the brand.
Virgin had already been expected to close 25 stores in 2020, but the confirmation that none will reopen is a surprise.
The company is currently in the early stages of joint venture negotiations with O2 to create a fixed line broadband, mobile and pay TV giant.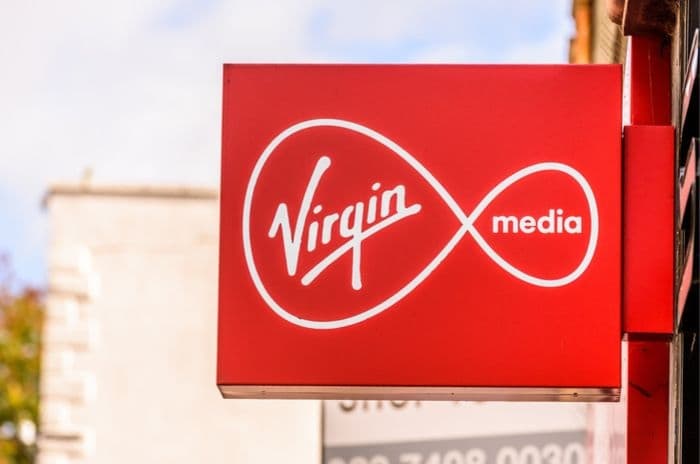 Credit: Jevanto Productions/Shutterstock.com
Shop closures
At the beginning of the coronavirus crisis, Virgin Media operated 53 shops and kiosks around the country. By the time shops reopen, this will have been reduced to zero.
Virgin has already significantly reduced its retail presence in recent years, with 140 outlets in 2016 whittled down to the 53 now set to close permanently.
They say that they're delivering the services customers want, and it's no coincidence that most of those redeployed will be offered roles in customer care and service.
Most Virgin customers come from online broadband comparisons or orders made over the phone, making fixed retail outlets an expense rather than a customer asset.
That said, there will always be customers who prefer to go into a shop and talk to someone face-to-face, so these customers may be forced to look elsewhere for their broadband, TV and mobile or get used to dealing with a company solely online or on the phone.
Joint venture
Virgin say their decision to close all their stores wasn't impacted by the proposed joint venture between their parent company Liberty Global and O2's owner Telefonica, yet it's clear to see there's a strategic benefit on the horizon for Virgin Media.
If the joint venture goes ahead, there would still be a presence for Virgin Media on the high street and in shopping centres with O2's network of stores.
It could also mean that O2 will sell fixed line broadband packages from their stores for the first time since they sold their previous broadband service to Sky in 2013.
The merger must be approved by regulators before it can go ahead, but it's envisioned that it would be completed by 2021.
Virgin's rapid expansion
Virgin has been in the news a fair bit over the past year, primarily due to their Gig1 switch on which took place first in Southampton in October 2019 before rolling out to other locations including the West Midlands.
Speeds of up 1,104Mbps are on offer through Gig1, although the rollout will take time and aims to reach 15 million premises by the end of 2021.
While their Gig1 is one of the fastest broadband options around, their other packages still outstrip the broadband offered by most providers.
In January 2020, they boosted all legacy contract customers to speeds of 108Mb in a move they say benefited more than a million customers. Their lowest broadband package includes average speeds of 54Mb.
One major drawback for many people, though, is that Virgin Media simply isn't available to them. Although coverage is increasing as part of their Project Lightning rollout, potential customers should still check whether there's coverage in their area before getting excited about the speeds available.
We've also got guides on Virgin Media broadband and Virgin TV packages to give a full overview of how Virgin Media performs against their competitors and what they offer to customers.