The 50-50 joint venture by Telefonica and Liberty Global will join O2's mobile network with Virgin Media's fast broadband network to create a communications powerhouse.
It's envisioned the merger would be completed by the middle of 2021, although there are the usual hurdles of regulator approval to jump.
However, the merger raises questions about other companies in the sector, with many directly or tangentially affected by the deal.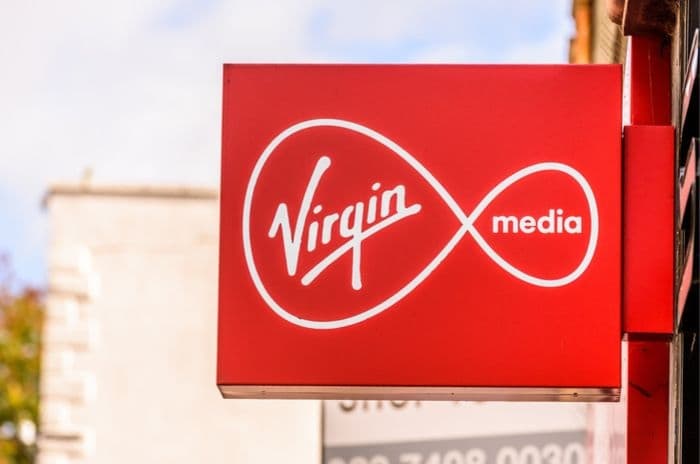 Credit: Jevanto Productions/Shutterstock.com
Leading communications provider
When we reported on the potential merger earlier this week, we suggested the talks were at an early stage and nothing had been decided. This now seems to have been a deliberate decision by Telefonica to divert attention as the deal was finalised.
The joint venture is a 50-50 split between the two companies to create a provider that can harness O2's mobile capabilities (including their expanding 5G network) and the fast broadband capabilities of Virgin Media.
It looks as though both brands will be retained, although many behind-the-scenes operations will be merging, and the companies say they will invest £10 billion into the UK over the next five years.
Mobile and fixed broadband giant
O2's mobile network is the biggest in the UK with around 34 million users, while Virgin has another three million mobile customers and around six million customers taking Virgin's broadband and TV services.
O2 don't currently offer fixed broadband since Telefonica sold the services to Sky in 2013 amid suggestions they were unwilling to invest in fibre broadband or update their product range.
For comparison, BT/EE are reported to have around 31 million mobile and 12 million fixed broadband and TV customers. Vodafone, meanwhile, have around 17 million mobile customers and 600,000 fixed broadband customers.
Sky are Virgin's big rival in the TV sphere, and they also have around six million fixed broadband and TV customers, although only about a million mobile subscribers.
It's clear, then, that O2 and Virgin's merger will consolidate two major players in different fields, potentially creating headaches for their rivals.
Challenges ahead
The joint venture will need the approval of regulators before its finalised, but there are fewer competition issues than they were when Three Mobile tried to acquire O2 back in 2016 and was subsequently blocked by the European Commission.
More problematic might be the fact that Virgin had recently agreed a mobile virtual network operator (MVNO) deal with Vodafone. This was due to start in 2021 and would have transferred Virgin's customers from the BT/EE network to Vodafone's instead.
Now Virgin will want to break that contract and use O2's network instead, so there will be financial penalties from that avenue. This may be more complex than usual due to Vodafone's unsuccessful takeover talks with Virgin's owner Liberty Global in the past.
Other communications providers may also look at this deal with dismay. For instance, Sky Mobile currently uses O2's network to deliver their mobile services, but it's unlikely they will want to work directly with their biggest TV rival.
Equally, Three Mobile will be left as the only mobile provider failing to offer fixed broadband services, although they do offer flexible 4G home broadband and focused on 5G home broadband when they first began rolling out their 5G network in 2019.
The joint venture between O2 and Virgin Media has some way to go before it's finalised, but there may be direct and indirect consequences from the tie-up which affect the communications sector in the UK for years to come.