The new service costs £30 per month with £29 upfront for the cost of the Huawei HomeFI Plus hub.
Up to 64 devices can be connected and the hub can be rapidly delivered without the need for engineer set-up.
Three also announced a new flexible SIM-only plan for NHS workers and confirmed no customers would be disconnected for struggling to pay their bill during the Covid-19 crisis.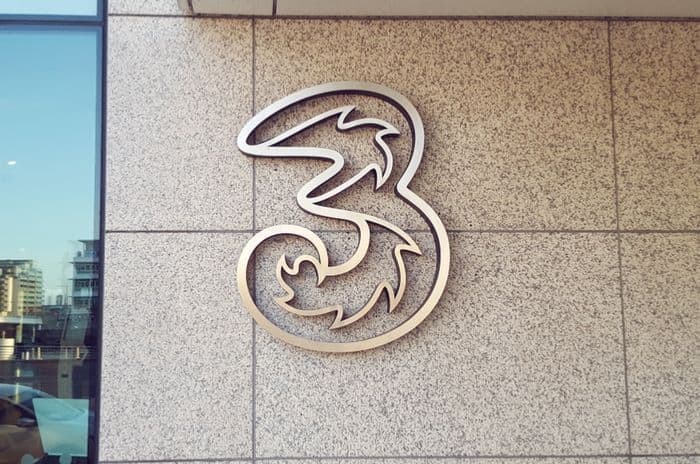 Credit: Lloyd Carr/Shutterstock.com
4G home broadband
Three's home broadband was previously available on 12- and 24-month contracts, but this new option allows customers to sign up for a rolling deal that can be cancelled quickly.
The caveat is that customers will have to pay £29 upfront for the hub plus £30 per month for unlimited home broadband.
This obviously makes more financial sense when taken for more than a couple of months, though it's still a viable home broadband option in the current uncertain climate.
Customers will get the Huawei HomeFI Plus which can connect up to 64 devices and has 4 ethernet ports. It's the latest version of the Three HomeFI we reviewed in comparison with EE's 4GEE Home Router a few months ago.
One thing to remember is that a good indoor 4G signal will be required for Three's home broadband to be useful. They provide a detailed coverage checker on their website, so be sure to check before ordering.
Home broadband from Three
As well as this new flexible contract, Three offer longer contracts of 12 months and 24 months. These can be taken either with the Huawei HomeFI Plus or the Huawei AI Cube.
We reviewed the Huawei AI Cube last year, but the main thing to note is that it's a hub with Alexa's voice assistant built in, making it a combined home hub and smart speaker.
Taking either of the hubs on a lengthier contract obviously alters the pricing, with the HomeFI Plus costing £27 per month (£29 upfront) on a 12-month contract and £22 a month (no upfront costs) on a 24-month contract.
For the Huawei AI Cube on a 12-month contract, customers will pay £32 per month and £49 upfront. A 24-month contract includes no upfront fees and is priced at £25 per month.
Home broadband through the mobile network is a slightly different offer to the mobile broadband hotspots and dongles available from major networks.
Three has also rolled out 5G services and 5G home broadband in some areas, and Three's coverage checker will show if that's an option in a particular area.
Find out how Three perform in our full review of Three mobile broadband.
Broadband during coronavirus
Three's flexible home broadband deal and similar products offered by rivals could provide a valuable alternative to fixed line broadband at a time when getting new lines can be complex.
Some providers have halted installations requiring an engineer's visit after Openreach announced they were limiting their engineers' entry into properties.
Last week, all major communications companies including Three, EE, O2 and Vodafone committed to a set of pledges to support vulnerable customers during the Covid-19 outbreak.
These included working fairly with customers in financial difficulty as a result of coronavirus and removing data allowance caps on fixed broadband services.
Three has confirmed on their website that no customers will be disconnected who are struggling to pay their bills due to coronavirus, and they have also launched a new SIM-only deal for NHS workers with an unlimited SIM on a flexible rolling contract for £18 (usually priced at £26).