BT and Sky ultrafast and new line installations have been suspended until Covid-19 crisis is under control, following Openreach's prioritisation announcement earlier this week.
Sky TV is also affected, with no new installations currently being accepted, although existing customers are still able to upgrade.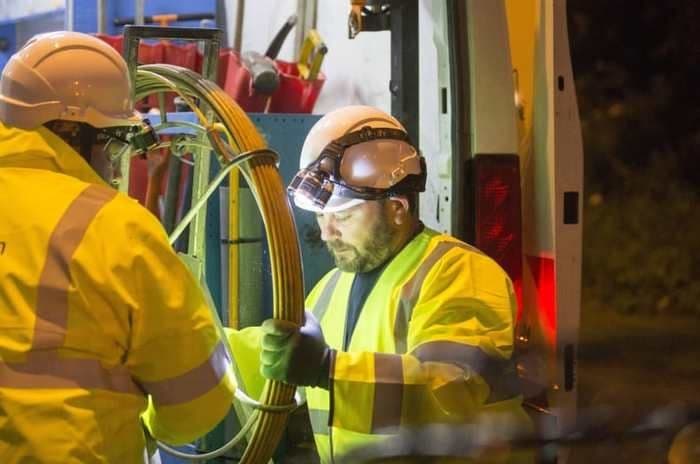 ©Openreach
What's on hold?
Following Openreach's decision to prioritise their engineering work and stop engineers going into customers' homes wherever possible has prompted ISPs to pause orders in certain cases.
Where a home visit would be necessary to install or upgrade broadband services, ISPs are closing their purchase pathways. So, while a service may appear on a website as available to purchase, a customer won't be able to go through the process.
Ultrafast broadband connections and fibre to the premises (FTTP) installations are affected by this because they require an engineer's visit. Customers wanting a new installation of over 100Mb won't be able to order this from BT, Sky and others using the Openreach network.
It's worth noting individual ISPs aren't making these announcements very loudly, but the knock-on effect of Openreach's decision is being felt across the sector.
New installations of Sky TV are also on hold because these require an engineer to visit a customer's home to complete the installation.
Alternatives
The good news is that standard and superfast broadband connections are so far unaffected by these precautions as they don't require home visits. This means switching between standard and superfast providers is still an option.
Practically, this means switching between Openreach providers for broadband with download speeds of up to around 70Mb is still available.
Customers hoping to install Sky TV to entertain them during the Covid-19 crisis have also been dealt a blow by Sky's decision to halt these installations due to engineers being required to enter customers' homes.
However, Now TV is an alternative for customers wanting extra content with Entertainment, Sky Cinema, Kids and hayu passes available on monthly rolling contracts. Read our full review of Now TV here.
Virgin Media are so far continuing with new customer installations. While this may alter if their restrictions on engineers entering homes are tightened, they do offer a quick self-install option too with everything delivered to your door.
As things stand, a customer wanting faster broadband speeds or a new TV installation would be able to switch to Virgin Media. Find out whether Virgin Media is available in your area here.
Impact elsewhere
For existing customers of Sky and Virgin, the news is slightly better. As we've previously reported, both providers are offering broadband and/or mobile customers some extras during the Covid-19 outbreak.
On the mobile side of things, various providers are offering free access to NHS websites and the 111 helpline. O2 has taken this further and is providing access to a range of websites including the Samaritans, Mind, Citizens Advice, StepChange and Age UK without it impacting on a customer's data allowance.
Vodafone has just confirmed 500,000 of their Pay Monthly mobile customers will be able to upgrade to free unlimited mobile data for 30-days. The offer is limited to 500,000 customers who access the offer using the website or the app, and vulnerable customers will be proactively contacted to take advantage of the offer first.
Read our latest news articles about the impact Covid-19 is having on bank branches and insurance.