Although banks are permitted to stay open as part of the Government's guidelines on Covid-19, many branches are struggling to staff their branches.
Reduced hours have been implemented across all banking groups, with closures still under review as more bank staff are forced to self-isolate.
Banks are advising customers to access services online wherever possible and to leave phone lines available for the most vulnerable customers, many of whom won't have access to online banking.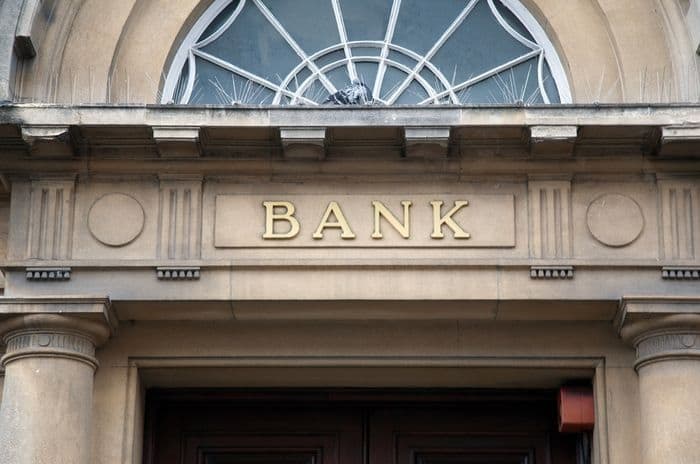 Credit: Kevin George/Shutterstock.com
Staffing issues
Government restrictions on closures don't apply to banks which are considered part of the UK's key infrastructure, but many branches are nevertheless being forced to response to the Covid-19 crisis by closing their doors.
Opening hours are being restricted, with some banks cutting weekend opening entirely. A bank's opening hours may not be the same nationwide as local branches make decisions based on the availability of their staff.
Closures can often be implemented at short notice, so it's important for customers to check online if they're able to see what the current opening hours of their branch are.
Unsurprisingly, banks are also requesting that customers leave service lines free for the most vulnerable customers to use during this busy period. With providers offering financial assistance such as payment holidays, the most urgent cases are being prioritised.
Customers should access their account and additional services online if they can and expect long waits on the phone. In addition, if they travel to a branch in person, they'll be expected to observe social distancing rules.
What hours are banks open?
As we've already mentioned, some branches are being forced to set their hours at a local level due to the individual circumstances of their staff, but this is the nationwide information available at the time of writing:
Lloyds have temporarily closed some branches, view the full list here. No Lloyds branches will open at weekends and reduced opening hours are operating from 10am to 2pm on weekdays.
Halifax and Bank of Scotland, part of the Lloyds Banking Group, are taking similar measures. Check their websites for more.
Barclays have confirmed some branches have altered hours or closed at a local level, so they advise using their branch locator tool to check.
HSBC have closed all branches at weekends and advise customers to check opening hours and closures on their website before travelling.
NatWest advise customers to check their website's branch locator tool.
Nationwide have reduced core hours in most branches, with opening hours now from 10am to 2pm on a weekday and 9am until 12pm on Saturdays.
Santander has closed university branches and reduced hours in most others to 10am to 4pm on a weekday. Branches will be closed on weekends.
Metro Bank last announced changes to their opening hours on 19 March with most stores open from 9am to 5pm from Monday to Saturday and 11am to 5pm on Sundays.
Before travelling, customers should check their branch is open using online checkers if possible or ask someone else to check for them.
Other money news
We reported earlier this week about the UK's finance industry bringing forward an increase in the contactless limit from £30 to £45.
However, concerns have been raised about cash use by vulnerable people and how available this is to both withdraw and spend during the coronavirus outbreak.
Access to cash has been a major issue in recent years, with MPs and financial organisations expressing concerns about the number of ATMs disappearing from high streets across the country.
The Covid-19 crisis has crystallised the idea of financial exclusion even further. As vulnerable people are unable to leave the house safely due to self-isolation, they are simultaneously being warned not to give personal information such as PINs and bank details to others. Under these circumstances, it's unclear how they're supposed to do everyday tasks such as purchase food and pay bills.
On a related note, scam warnings are being issued by major organisations as fraudsters seek to take advantage of confusion around coronavirus.
While the authorised push payment (APP) Voluntary Code is working to refund customers tricked into handing money over, it's important to remember customers must take appropriate steps to shield themselves such as acknowledging warnings by their bank.
Our guide to avoiding phone scams gives further advice.