Figures published by UK Finance show £317m was lost by personal banking customers to APP fraud in 2019, with 114,731 separate cases.
The Voluntary Code introduced in May 2019 has refunded £41m to customers, a total of 41% of the cases assessed.
TSB announced separately their Fraud Refund Guarantee has reimbursed 99% of customers impacted by APP since it was introduced.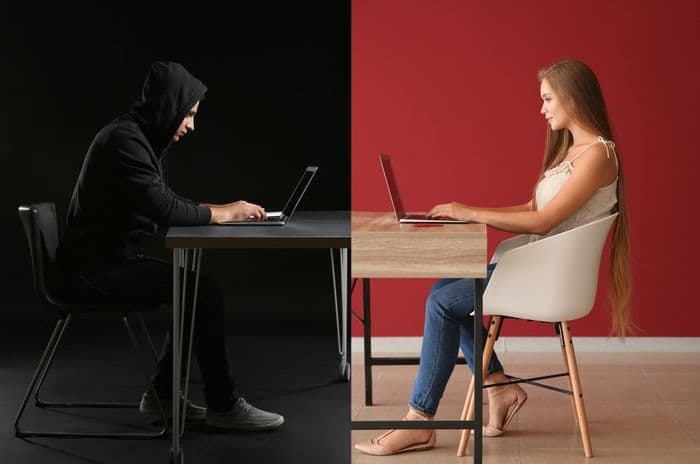 APP fraud increasing
The figure of £456m lost to APP fraud in 2019 represents a 29% increase on the 2018 figure of £354m. Looking at personal banking customers alone, the increase is 39% year on year.
There were 122,437 APP fraud cases in 2019, with 114,731 for personal banking. The comparative figures for 2018 were 84,624 and 78,215 respectively.
UK Finance attributed the increase partly to criminals using online platforms to instigate scams, including investment scams advertised through search engines and on social media.
They also highlighted romance scams committed through online dating platforms and auction site purchase scams as areas of concern.
In 2019, the Dedicated Card and Payment Crime Unit (DCPCU) removed over 1,600 social media accounts which were linked to fraudulent activity, but UK Finance warn there's more to be done to tackle online economic crime.
APP Voluntary Code
The APP Voluntary Code was launched in May 2019 and has been extended twice - first to the end of March 2020 and then to December 2020 in news announced earlier this month.
Signatories of the code promise to reimburse customers who were tricked by scammers into transferring money from their accounts, although banks reserve the right to reject fraudulent claims or those where the customer has ignored previous advice.
£101m was lost in fraud cases assessed under the Code between 28 May 2019 and 31 December 2019, with £41m returned to victims, a 41% reimbursement rate.
While the figure of 41% may not seem amazing, it's more than double the 19% reported in 2018. 50,311 cases were assessed and closed between May and December.
UK Finance say 57% of impersonation scams, where criminals impersonate organisations such as banks and the police, were reimbursed. This was the highest of all eight different types of scams.
Conversely, purchase scams typically committed via auction sites had the lowest reimbursement rate of 27%.
UK Finance and other financial organisations are warning customers to be increasingly vigilant as fraudsters aim to take advantage of the Covid-19 outbreak to trick people into transferring money from their accounts.
What about TSB?
TSB pre-empted the introduction of the Voluntary Code last year by implementing their own Fraud Refund Guarantee which pledged to refund customers affected by transactional fraud.
They've released figures that confirm they've reimbursed 99% of customers targeted in fraud scams, although this isn't the 100% they claim in their headlines.
That's because they highlight they have repaid 100% of innocent victims, with less than 1% not repaid when a customer was found to be complicit in the case.
Compared to the 41% reimbursement rate for the Voluntary Code, TSB's Guarantee seems to be working well for their customers, although it remains to be seen if they can continue to honour the Guarantee with APP fraud cases rising at the rate we're seeing.
Many APP scams take place over the telephone, so we've developed a dedicated guide to help customers spot and avoid telephone scams.