Authorised push payment (APP) fraud is covered under the scheme, which is the first of its kind implemented by a UK bank.
The new policy pre-empts the voluntary code major banks have signed up to and which comes into force in May.
Only customers who have been persistently negligent will be exempted from the new guarantee, TSB said.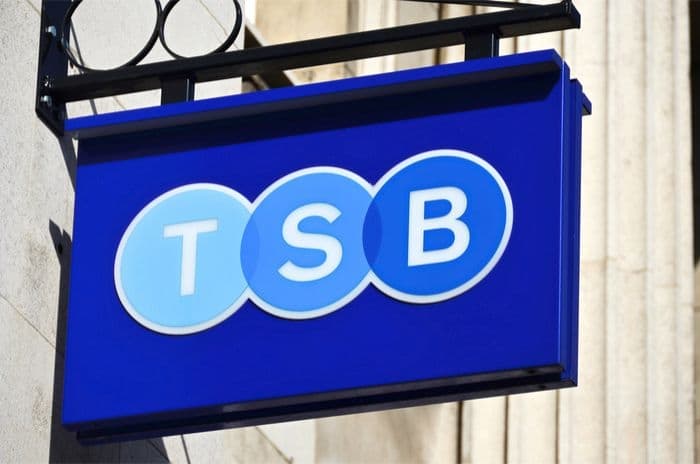 What are TSB pledging?
With this guarantee, TSB have become the first UK bank to comprehensively cover their customers against third-party fraud.
Banks are only obliged by law to refund customers when money was fraudulently obtained without their knowledge by, for instance, stealing their debit card or obtaining personal details and using them to access an account.
Under existing rules, APP fraud isn't covered as the payment is technically authorised and banks can legally say that the transfer was permitted by the customer.
Now TSB will refund all money fraudulently obtained by criminals and gangs in both authorised and unauthorised transactions limited to £1m per claim.
There are some caveats, namely that customers attempting to defraud their own accounts to become eligible for the Fraud Refund Guarantee will not be covered and that negligent customers won't be repeatedly covered.
Alongside this, TSB are also launching fraud education workshops to fraud advice to customers, and customers who have been a victim of fraud will be expected to protect themselves against future fraud incidents as best they can.
When a fraud report is made to TSB, they will investigate, but their default response is to refund customers rather than making it difficult for customers to claim their refunds.
It's worth noting, however, that this new policy won't be applied retrospectively, so only losses incurred after 14 April will be covered by the Fraud Refund Guarantee.
Targeting APP fraud
APP fraud has been a murky area for fraud refunds in the past because scam victims who transfer money in good faith often aren't covered.
For instance, if a customer receives what they think is a genuine phone call from their bank and transfer money on their instruction, this is counted as an authorised payment.
Given the sophistication of cyber-defence systems, many scammers are returning to more traditional methods of trying to defraud customers by phone or in person.
Banks are on the front line of this battle, with £38m being saved for customers attempting to withdraw large amounts of money in-branch under the Banking Protocol scheme.
Fraudulent transfers are also being targeted in plans to ensure the name of the person supposedly receiving the money matches the name on the account.
Known as "confirmation of payee", this alteration is designed to add an extra layer of security for customers transferring money to accounts that purport, for example, to be from banks, broadband providers and other common scam attempts.
Banks under pressure
TSB's move to pre-empt the voluntary code and garner some positive publicity is understandable at a time when banks are under pressure from digital challenger rivals, as well as being subject to bad press.
Financial Conduct Authority (FCA) figures for 2018 Q1 and Q2 complaints revealed a 10% increase, with the Big Four banks dominating the finance complaints category.
TSB themselves were cited in December 2018 as one of the worst offenders for unarranged overdraft fees on their accounts.
As mobile only banks like Monzo and Starling add more features to compete with traditional banks, TSB and other high street banks must battle to stay relevant, and a comprehensive approach to fraud is one way of doing that.