Locations as diverse as Bristol, Redcar and Motherwell set to benefit as Three finally roll out 5G services beyond London.
The rollout was set to reach 25 locations by the end of 2019 but it was delayed after Three admitted it was more complex than they had initially foreseen.
Three claim their 5G is faster than their rivals' due to the contiguous spectrum they own which improves speed and reliably.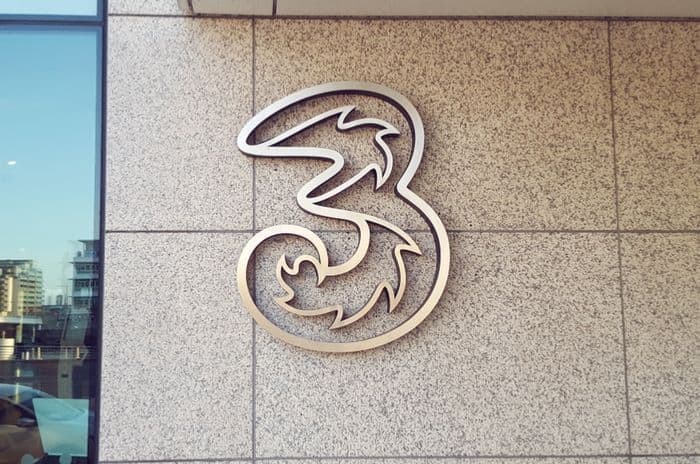 Credit: Lloyd Carr/Shutterstock.com
5G on mobile
Although Three rolled out 5G home broadband to London customers in August 2019, the rollout for mobile services has been slower to arrive.
Instead of reaching 25 towns and cities by the end of 2019, 5G will now be switched on in 65 locations by the end of February 2020 with obvious hubs like London and Manchester sitting alongside Balloch and Sunderland.
Three's website states that new and existing customers will have access to 5G services without speed caps or extra costs on all pay monthly mobile, SIM only and pay as you go plans.
It's worth remembering, though, that customers need a 5G capable smartphone to access 5G services, and there aren't many of those on the market just yet.
Last to launch
Three's timetable for launching their 5G mobile service was always hazy, with them simply promising a launch by the end of 2019. This didn't come to pass, although all their rivals switched on their 5G mobile services during 2019.
EE were the first to launch in May 2019, initially rolling out to six cities. Vodafone followed in July 2019, even though they announced their launch first and were then pre-empted by EE.
O2's launch came in October 2019, a few months after they announced plans to join forces with Vodafone on some 5G infrastructure to speed up delivery of 5G services.
Three were the only network to focus on delivering 5G home broadband before mobile services, and that set them apart from their rivals. However, the boost they received from this may have been diminished by the launch of their mobile 5G being so delayed.
That said, their range of launch locations is far greater than the other networks managed, meaning more Three customers have 5G available to them immediately if they have a compatible smartphone.
5G spectrum
Three claim their 5G speeds are twice as fast as those offered by other networks due to the amount of 5G spectrum they own.
Although they only obtained 20MHz of 3.4GHz when Ofcom auctioned it off back in April 2018, it was added to the substantial amount they owned thanks to their acquisition of UK Broadband Ltd the year before.
Their total 5G spectrum to date is 140MHz, including a 100MHz contiguous block which allows them to offer a faster and more reliable service to their customers.
Another 200MHz of 5G spectrum is to be auctioned by Ofcom in the months ahead, which means other networks are likely to catch up with Three's capacity.
As we've already mentioned, though, the number of customers accessing 5G networks via any mobile provider is comparatively small due to 5G devices being fairly new to the market.
This means any speed tests taken to analyse the new 5G networks won't necessarily show the speeds customers will receive when more users are plugged into the network, and providers are working behind the scenes to improve capacity and the customer experience.