The deal lasts from 2021 to 2026, although Virgin Mobile 5G is set to launch via the Vodafone network before this date.
When the changeover takes place, customers won't have to switch their SIMs and most work should take place behind the scenes.
It's a blow to BT who have had a longstanding partnership with Virgin Mobile and who are reportedly set to lose £200m thanks to the deal with Vodafone.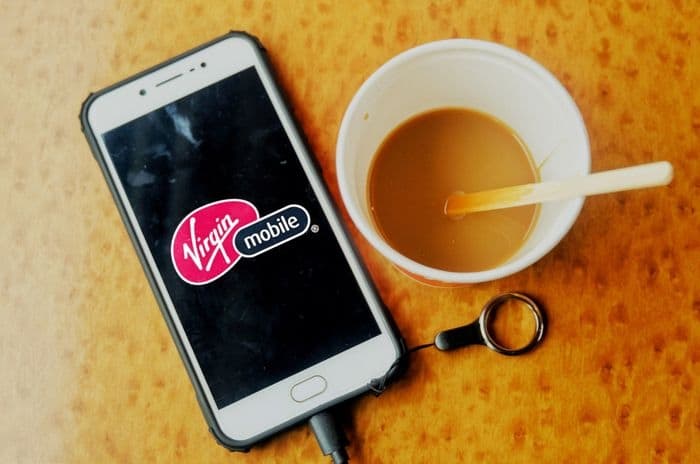 Credit: Najmi Arif/Shutterstock.com
Long rumoured move
Virgin Mobile have long been rumoured to be looking at other mobile virtual network operator (MVNO) options since EE's merger with BT in 2016 meant they were using the network of one of their great broadband and TV rivals.
While they extended their deal with BT in 2017, this new deal with Vodafone will see them transfer their customers to the underlying Vodafone network from 2021.
That customer base is current around 3 million, but that could obviously fluctuate between now and the transition date.
Virgin Mobile is a full MVNO, so they have control over the services they offer to customers. This should make the transition run more smoothly, and Virgin have certainly given themselves time to prepare.
There have been a few painful MVNO migration stories in the past six years, with Asda Mobile moving from Vodafone to EE in 2013 and the planned TalkTalk Mobile transition from Vodafone to O2 never taking place, despite being announced in 2014.
Vodafone network
As well as the underlying issue of BT running their existing MVNO, it seems the opportunity to run 5G services via Vodafone was an important factor in their decision to migrate.
While Virgin's announcement is necessarily vague on details, it does say that Virgin's 5G services will launch using the Vodafone network before the transition takes place.
Vodafone switched on their first 5G locations in July, trailing a few months after EE despite announcing their launch date earlier.
Read more about the mobile coverage offered by Vodafone and their rivals in this guide.
MVNO success
Virgin Mobile was the first MVNO to launch and has a history going back to 1999.
As such, they have a large customer base for a such an operator and have a longevity that the likes of Sainsbury's Mobile and Post Office Mobile couldn't sustain when they tried moving into the MVNO market.
Part of Virgin's appeal comes from the ability to take broadband and TV services from the same operator as well as a mobile deal, something they sought to capitalise on earlier this year when they launched their 500Mb bundle with a 12-month 4G SIM.
They're counted as one of the UK's largest networks, meaning they signed up alongside other operators in July to more transparent contract terms. They pledged to move customers to an equivalent 30-day SIM only deal when their fixed term contract expires.
However, they also courted controversy last month by introducing a daily rate of £2 per service for pay as you go customers.
The changes, due to come into force this month, mean Virgin Mobile customers will pay a flat rate of £2 whether they send one text or 199 in a day. The fee also applies to calls up to 200 minutes and 200Mb of data.
Search for a new mobile deal here and find the right handset or SIM only deal for you.