The changes to Virgin Mobile pay as you go plans mean customers will be charged £2 whether they make calls lasting one minute or 199 minutes.
Virgin suggest customers who are unhappy with the pricing changes can switch their monthly JAM Packs which automatically refresh.
The pay as you go plans will change from 18 November, and Virgin emphasise that customers can leave and get a refund.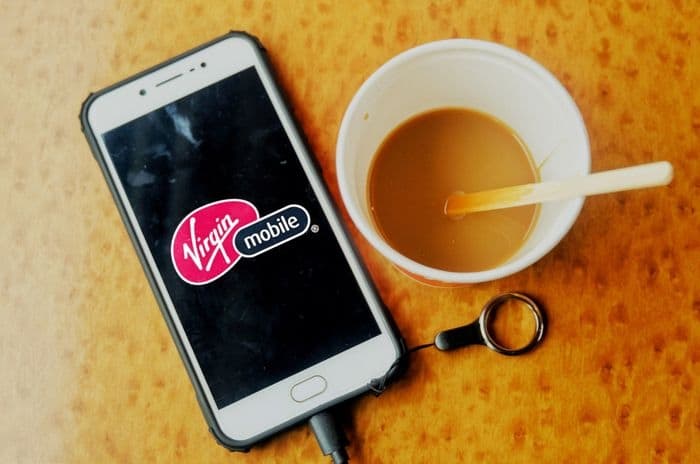 Credit: Najmi Arif/Shutterstock.com
What do Virgin's changes mean?
Under the new pay as you go pricing structure, Virgin Mobile customers will pay £2 if they make a call, send a text message or use any data.
So, if a customer uses each of those elements on one day, they'll be charged £6, even if they only speak for a minute, send a single message and check their email.
Theoretically, these changes could be useful for some customers as the £2 flat rate per service covers up to 200 minutes per day, 200 text messages and 200Mb of day.
However, including what is essentially a daily usage rate detracts from the spirit of pay as you go plans, meaning customers may think twice about using their mobile at all or may eat up all their credit at once.
Other Virgin Mobile options
Virgin Mobile are using this switchover as a way of encouraging customers to move from traditional pay as you go plans onto their JAM Packs.
These are 30-day packages which refresh automatically as long as there is sufficient credit in a customer's account and offer better value compared to traditional pay as you go.
The different options are:
250 minutes, 250 texts, 250Mb data - £5
500 minutes, 500 texts, 2GB data - £10
1,000 minutes, 1,000 texts, 6GB data - £15
2,000 minutes, 2,000 texts, 10GB data - £20
While these may work well for some customers, others who chose pay as you go plans precisely because they use their phone irregularly and don't want to pay a monthly charge may find themselves side lined by the changes.
Virgin have pointed out that customers are free to leave and are able to take their phone numbers with them if they request a PAC code. They can also call for a refund of any credit left on the account.
These alterations to pay as you go plans are the latest changes by Virgin Media who have also begun to roll out 1GB fibre broadband and undertaken a revamp of their broadband branding in recent months.
Is pay as you go dead?
There's no doubt the traditional model of pay as you go mobile plans has altered in the last few years as the way we use our phones has changed.
Mobile providers like Virgin would certainly prefer customers to be on pay monthly contracts, especially if they bundle their mobile services into broadband and TV packages.
Indeed, Virgin Media's triple play bundle launched in April included a 4G SIM with unlimited, calls, texts and data.
However, infrequent users of their mobiles or customers who don't want any monthly charges rolling over may feel side lined by the trend towards monthly contracts or monthly pay as you go packs.
It could also be that parents don't want to provide their kids with devices where they can run up big bills on data and so choose a pay as you go handset as their first mobile phone.
Some providers still offer genuine pay as you go options, including O2 and Three. For Virgin Mobile customers impacted by these latest changes, these are two alternatives.