Asda Mobile makes a hash of EE switch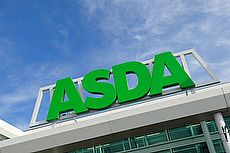 ©iStock.com/ChrisHepburn
ASDA Mobile's switch from the Vodafone network to EE's is still causing their customers problems, seven months since they started the move.
Asda began the process of switching its MVNO (mobile virtual network operator) in October 2013 and was meant to complete it at the end of April 2014.
Given that Asda had seven months to play with, they didn't anticipate that the move would cause any major problems for customers. And, if we're honest, it shouldn't have.
However, in order to keep their existing mobile number, Asda subscribers had to call a dedicated telephone helpline and get a PAC code before 30th April.
That would have been fine, except that customers struggled to get through to helpline staff and the lucky few that did were treated with poor customer service that caused further issues and delays.
Has anyone been able to get in touch with @ASDAmobile. I`ve been trying all day, used all my credit and got nowhere. Rubbish service.

- jill brooke (@anjbrooke) April 30, 2014
Number transfer deadline extended
As a result, Asda Mobile announced this week that their customers will now have until the end of May to request a PAC code.
Asda Mobile customer?
No credit on Vodafone? Call 0845 303 2732
Credit on Vodafone? Call 0800 479 8707
Deadline is end of May call before May 25th

They say they've also set up a dedicated team to help subscribers port their numbers before the new deadline.
The new call centre will operate for the "next few weeks" until the end of the month. However, Asda customers that still need a PAC code should request a code before 25th May as the porting process takes five days.
Anyone without a PAC code by 31st May will lose their existing mobile number when their service is transferred to EE.
Customers experience delays
Asda's problems came to a head in the week leading up to the 30th April as customers started worrying about transferring their number in time. However, the issues were first highlighted as early as January.
Customers complained of long waiting times on the helpline, delays in the transfer of mobile numbers and being unable to lock their phones at the beginning of the year, Cable.co.uk reported.
Even so, it wasn't until two months later, in March, that retailer increased the number of call centre staff. With extra resources drafted in, Asda claimed that 90% of calls would be answered within 20 seconds.
Unfortunately, that didn't seem to be the case and many Asda customers took to social media to complain.
Telecoms watchdog Ofcom is now monitoring the situation and Asda have also pledged to compensate all customers affected by the delays.
But, as a result of the fiasco, some customers have opted to give up on Asda Mobile altogether. The only problem being that they have to go through exactly the same process in order to cancel.
Bye bye Vodafone
Since its launch in 2007, Asda Mobile had been partnered with Vodafone, but all that changed at the end of 2013, when EE won the MVNO contract.
The switchover seemed inevitable as Asda already has existing partnerships with the UK's biggest and fastest network. It provides the retailer's wi-fi in stores, mobile services to its employees and public wi-fi in all other buildings owned by Asda in the UK.
EE may well have sealed the deal by supplying Asda employees with 700 Apple iPads, allowing them to do be more productive, and in turn giving seven hours a week back to store managers.
Asda's retail director said that the "mobile partnership felt like the next logical step" and that the company wanted "to further improve the experience for Asda Mobile customers".
The deal has also led a greater range of options for Asda customers.
While piggybacking on the Vodafone network, Asda Mobile only offered prepay and SIM only deals. With EE they're also offering pay monthly contracts.
EE becomes first choice for MVNO's
Asda Mobile isn't the only virtual operator to make choose EE in recent months; the Co-op and BT have opted to work with the network.
In October 2013, BT announced that it too would be leaving Vodafone behind for EE. The two telecoms giants also have a business relationship, as they tested spectrum sharing in Cornwall together.
The Co-op supermarket has also recently set up its own mobile brand, launching a pay as you go SIM card, and believes EE is the network to help it succeed.
It is EE's comprehensive 3G and 4G infrastructure - the best in the UK, according to RootMetrics - that has got other UK MVNO's chomping at the bit.
Let's hope they do a better job of getting people on to their network than Asda have managed.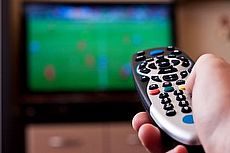 15 November 2017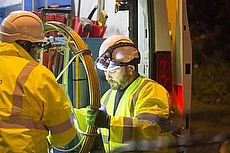 10 November 2017
9 November 2017
Follow us or subscribe for FREE updates and special offers